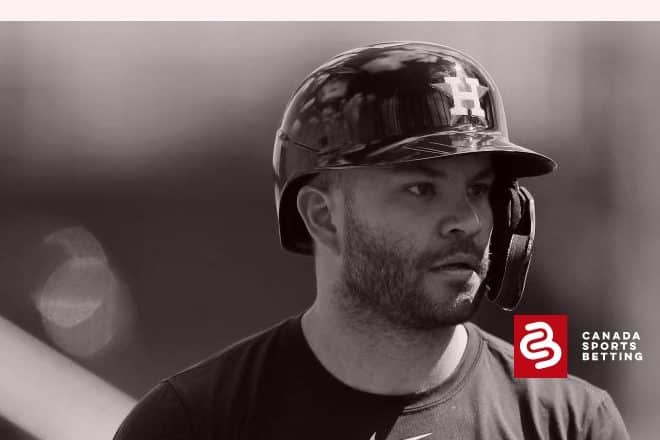 The Houston Astros entertain the Boston Red Sox as Game 1 of the ALCS starts on Friday night. We give our MLB Pick for this pivotal opening game from Houston.
The Houston Astros entertain the Boston Red Sox as Game 1 of the ALCS starts on Friday night. We give our MLB Pick for this pivotal opening game from Houston. Both teams have taken different roads to get to this point. Below is our free betting pick.
It is hard to believe the ALCS is about to begin but here we are. The winner of Houston and Boston will advance to the World Series. Will the Astros take advantage of home field or do the Red Sox steal it away?
Both teams have defied the odds but only one can advance. The best of seven features both teams looking for a redemption of sorts.
MLB ALCS Picks Game 1 — How Do the Numbers Tilt?
Houston and Boston finished with around the same record during the regular season. The Astros had 95 wins while the Red Sox had 92. With a gap of just three wins, one kind of wonders if there is a real edge in this series. Both teams have experience with advancing deep in the playoffs in recent history. Houston has advanced to the ALCS five straight years.
Boston has won four World Series crowns since 2004 — their last coming in 2018. Houston took the title the year after.
Here are the numbers below and it seems that the Astros do have a bit of an advantage.
| 2021 ALCS Game 1 Odds – 10/15 | Spin Palace Sports | 10Bet | FunBet |
| --- | --- | --- | --- |
| Boston Red Sox | 2.30 | 2.25 | 2.30 |
| Houston Astros | 1.66 | 1.64 | 1.66 |
Houston, according to betting odds, has the edge for Game 1.
The Road to the ALCS for Houston and Boston
Boston's road to the ALCS was a bit more interesting more because of the results. Not that many people expected them to get past their arch-rivals, the New York Yankees. Then they defeated the AL-best Tampa Bay Rays in four games.
It is a bit of a debate as to which one was more surprising. The Boston Red Sox did have very good numbers against Gerrit Cole. Then, there was that dismantling of the Tampa Bay Rays in four games. It was not the margin of victory but how Boston seemed to have an answer for everything the Rays threw at them. In the end, timely pitching and offence win.
That is why one never knows when it comes to the MLB Playoff odds.
As for Houston, the Chicago White Sox were no easy team to play against. Yet, the series was not that close as the Astros hammered the White Sox in Game 4 to punctuate the series. Other than what was a total fluke in Game 3 where Chicago scored 12 runs, Houston controlled the series allowing just six runs in the other three contests.
Now, what happens next in the ALCS? Forget the stories of redemption and all the cheating talk, these two teams are again playing for a spot in the World Series.
MLB ALCS Game 1: Where is the Edge?
For this ALCS Game 1, the edge may lie in the team with the more consistent postseason offence. That would be the Houston Astros. There are few teams in Major League Baseball that can put together runs quite like the Astros. They scored six or more runs in every game of the Chicago series.
This was the team that led the American League in runs and hits, along with batting average and even yes, sacrifice flies with 54. They can kill you with speed or even hit a few home runs (5th in the AL). There are so many offensive categories that Houston ranks highly in.
They were competitive pitching-wise too with a 3.76 overall ERA (4th in the AL). Their only real pitching weakness is their pitchers can be a little wild at times. That may be something for Boston to attack.
Now Boston's hitting is not quite as good as Houston's and their pitching is arguably worse. They can and will give up runs. Again, it is Houston's balance and ability to keep rallies together and score a bit extra that makes the difference.
Houston has been there before, more recently. This five-year streak pays dividends as they get deeper into this ALCS but it could be a springboard right from Game 1. Houston's overall depth and bullpen are a notch better than Boston's. This is why Houston has to be considered a favourite.
Boston Red Sox and Houston Astros Game 1
At least the weather will not be an issue in the first two games in the series as Houston can close the roof whenever they need to. The Boston Red Sox and Houston Astros are not as even as say the Los Angeles-San Francisco series.
Numbers range from 1.6 to 1.66 for Houston to win Game 1 according to oddsmakers. Boston is anywhere from a 2.25 to 2.30 underdog at this current time. Boston is playing with house money in the sense that few expected them to be here. Houston knows they belong here and that may be a difference early.
Game 1 may come down to who sets the tone first. Both teams do not steal a lot of bases. Houston ranks 14th in the AL and Boston is 15th. However, Houston plays better small ball than most teams out there. It is their balance and ability to hit the cover off the ball which makes a difference. Their pitching cements that edge.
Our ALCS Game 1 Pick
Again, that 1.66 moneyline is a reasonable one as the Houston Astros are our pick to hold serve and take Game 1 of the ALCS on Friday night.
See below the top sportsbooks where you can wager online and choose the best one for you: