Who from the American League is World Series bound this year? If you have the answer, you could be in for a big payday from a sportsbook! We certainly have our own ideas. Read this for our best advice on making AL pennant picks!
For up-to-date AL title betting odds, take a glance at the table below. Per the top Canadian sportsbooks, these six teams have the best chances of earning a World Series bid:
The above betting lines align pretty closely with the current standings. The Sox (both of them), Astros, and Rays are almost dead-locked for the best record in the league. Though, the Yankees' odds are likely overvalued. Despite its abundance of talent, New York can barely stay above a .500 winning percentage.
For the purpose of this article, we're giving you the two best AL teams to wager with. At these steep betting prices, you only need one to pan out to flip a profit — which we're confident can happen with our selections. So here you go!
AL Betting Pick — Astros
Love or hate 'em, Houston is STILL the team to beat in the American League, and has been for years now. The Astros have qualified for the conference championship four years in a row and seem destined to make it five in 2021.
We all know pitching wins games in October and Houston has a case for the deepest starting unit in all of baseball. Realistically, it could go with a six-man rotation right now and not miss a beat. In the postseason, though, its aces of Zack Greinke and Lance McCullers are as experienced as they come.
But while we're on the subject of pitching, Houston's Achilles heel at the moment is the bullpen. It's been shaky since the get-go and is in dire need of a shakeup. That could come with the looming trade deadline at the end of the month. If the Astros can add relief pitching — which we fully expect they will — that leaves virtually no holes on the roster.
Even if you're a baseball purist, swallow your pride (and take your garbage can jokes with you) and put money on Houston here. Its reign of dominance in the American League is far from over.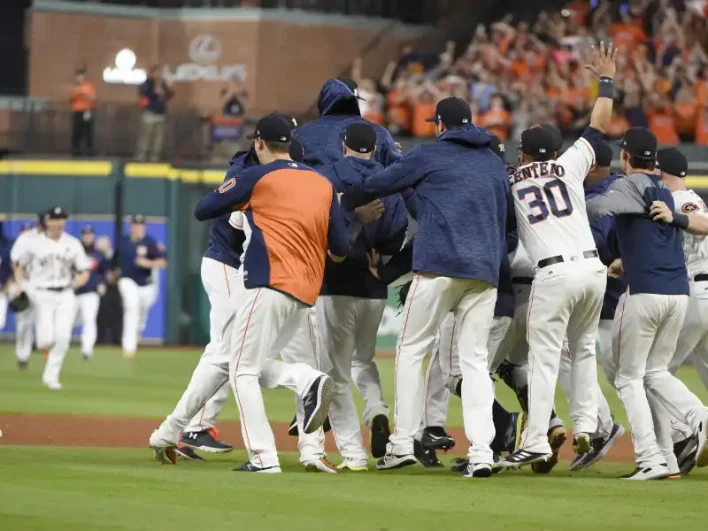 AL Betting Pick — Red Sox
Few expected the success of Boston this year. Not after finishing dead last in the AL East division last season. Not after its head coach Alex Cora was suspended that same season, stemming from the cheating scandal in Houston. But here we are almost 100 games into the season and the Red Sox have the most wins in the AL.
That success has been an all-around effort, however, we have to call out shortstop Xander Bogaerts. To us, Bogaerts has been the best player at the position in all of baseball — yes, even better than Fernando Tatis Jr. Thus far, he's averaging .321 at the plate with 15 dingers and a WAR of 3.00. He won't get the AL MVP thanks to Shohei Otani, but a runner-up finish is very likely for Bogaerts.
But here's why we're picking the Red Sox to take the pennant — the return of left-handed pitcher Chris Sale from Tommy John surgery. The 32-year-old Sale is the ultimate boom-or-bust player, not just for Boston but of the entire postseason picture. If he returns to old form, watch out because he instantly fills the team's biggest weakness in the starting lineup. If not, well then Boston becomes much more beatable.
We honestly have no idea what to expect out of Sale (who hasn't pitched in the majors since 2019) whenever he does return. But hey, we're gamblers and our money says he can be semi-good and put Boston over the top in the pennant race. The Red Sox are a more risky bet than the safe Astros, but that's a great combo to have in this scenario.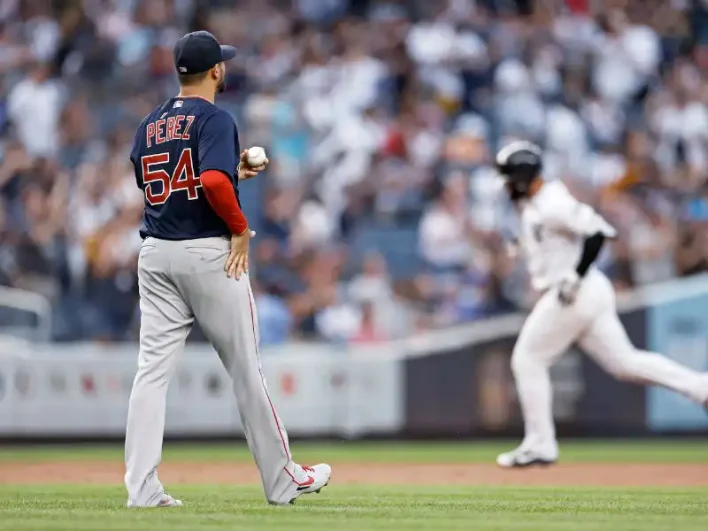 By publishing this piece, we're effectively "putting our money where our mouth is." Can you say the same? If not, you can do so and lock in a wager at one of the sportsbooks listed underneath. These betting sites carry any and all MLB odds — including futures like this one, daily games, props, and everything in between. For baseball betting, it's tough to go wrong with any of these bookies.
But the buck doesn't stop at MLB wagers. No, no, that's only the tip of the iceberg. Another killer perk of these sportsbooks is their big-money promotional offers. And when we say "big money", we really mean it. These deals can earn you thousands of dollars in free play.
The most lucrative deal is the sign-up bonus, which is for first-time players of a site only. It takes all of two steps (which can be completed in minutes) to earn the bonus. The process is as follows — create a playing account and top it off with your own money. Part of that deposit is matched right back by the bookmaker in free play. The same bonus can then be conveniently wagered on MLB or another sport of your choosing.