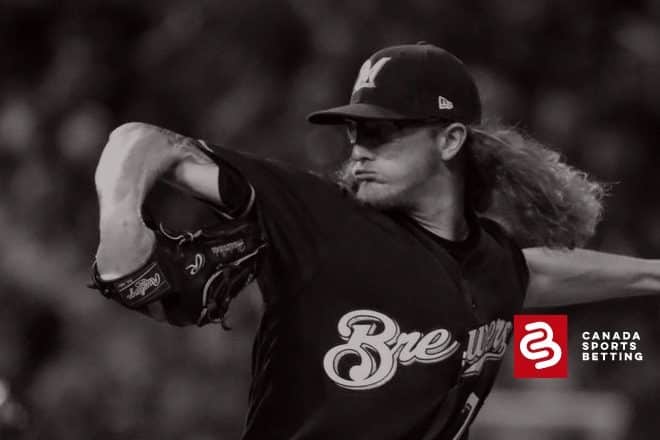 First, at CanadasportsBetting, we looked at some of the World Series favourites for the 2022 MLB Futures and now it is time to look for a bit more value.
2022 MLB Futures — The Next Early Looks
The sports betting world is always moving. Just when one thinks that it will stop, it whizzes right on by. Now, that is why the favourites were not enough. The next early looks focus on a few teams that might provide some value. These 2022 MLB Futures do seem to have some longer World Series numbers.
Canada Sports Betting examines the latest odds for some of those "middle teams". These world series numbers will shift even more than the upper tier. So from now until the end of the next postseason, expect the unexpected. Below are seven more teams just looking to be picked.
The table below presents numbers from the end of last week.
Major League Baseball odds are even more of a challenge once one gets past the initial contenders and favourites. A lot of these are even worse than pretenders. They are in the seldom was category. One of these teams is again the Milwaukee Brewers. After that, who else could provide a little bit of intrigue in the numbers? The allure of the 2022 MLB Futures is one never quite knows. Let's peak inward.
Milwaukee Brewers Top The Next Early Looks
Alas, there was a debate or two about the Milwaukee Brewers. Are they a contender/favourite or are they still in that next tier? Some 2022 MLB Futures felt they could be a contender or a bum. Their early postseason exit was a catalyst for that reasoning. The Brewers were a team, however, that had some ingredients for a deeper run. Unfortunately, it was not meant to be.
Odds for the World Series have Milwaukee at a solid 17.00 to 19.00 range. Last year, they had shortened to around the fourth or fifth-best number heading into the postseason. Could that happen as 2022 approaches? Absolutely. After all, things like free agency have to happen, etc. Milwaukee has been here before under Craig Counsell.
Milwaukee has made four straight postseasons. Their first saw them get to within one game of making the World Series. Most who more casually follow baseball forget their big jump was in 2018. Their progression went something like this.
2015 — 68 wins
2016 — 73 wins
2017 — 86 wins
2018 — 96 wins
Again, 2018 was a chaotic one as Milwaukee swept the NLDS before losing in that seventh game to the Los Angeles Dodgers. This was a team that went toe to toe with Los Angeles and had their chances. The lesson Milwaukee learned in 2021 was how hard it truly is to stay up there once you are back in contention. In the end, they just could not get out of their way. They lost as their bullpen crumbled in a four-game series loss to the eventual champion, Atlanta Braves.
The Brewers' Strengths are their Bullpen and Balance
That is right. For the Milwaukee Brewers, it was their bullpen and balance that buoyed them all season. None of their five main relief pitchers had an ERA above 3.34. Two of them had an ERA below 2. Furthermore, Josh Hader was frightening as a closer with a 1.23 ERA and 34 saves. The bigger number was the 102 strikeouts in 58+ innings. That translates to a K/9 rate of 15.6.
The balance in the bullpen extended to the starting lineup where no starter had more than 86 RBI's. Three batters had 20 or more Home Runs but none had 30. Three players had ten or more stolen bases but none had more than 13. It was a Milwaukee team that worked hard but lacked that true game-breaker.
They ranked sixth in runs (National League) with 738. Even their four main starting pitchers had between nine and 11 wins. It was a theme in every facet. The Brewers were balanced almost to a fault. When they needed that push, Milwaukee just did not have it.
That makes them a formidable regular-season team. To climb up the World Series Futures, they will need that game-breaker or two. That said, they are closer than any other team.
2022 MLB Futures — Any Other Teams Catch Our Eyes?
With November raging onward, a few teams do catch our eyes at least a little. The MLB Futures seem to be high on the Los Angles Angels. They have Mike Trout and Shohei Ohtani. Ohtani will likely take home this year's MVP Award. The Angels need another bat and a starting pitcher at least to get into that next tier.
The Seattle Mariners are kind of close as well. Seattle won 90 games and does have two huge bats in the lineup and favourable starting pitching. They are a team that needs a bullpen where the closer can get them 30-40 saves and be "that guy". Add in perhaps another bat or two and Seattle could be right there.
Some asked about teams like Cincinnati, Detroit, Philadelphia, or even St. Louis. Their paths are likely more difficult. Seattle and Los Angeles probably will see a weakening Houston team and an, even more, meek Oakland squad in 2022.
Los Angeles is that electrifying team kind of like the Braves became. Seattle is more like Milwaukee in some ways. The method feels like it leans more toward the Angels over the Mariners. However, that is why they play the game. A lot can happen between now and later.
Power Play has both the Angels and Mariners at 41.00.
Milwaukee Brewers — The Next Best Early Look
Currently, the Milwaukee Brewers represent our next best early look for the 2022 MLB Futures.
Plenty of sportsbooks are out there. Why not take a look.