When is France playing and what are the odds? Throughout the World Cup, cash in on best of the online sportsbooks action for every single game of France's national soccer team.
Looking to place a bet on France at the 2022 World Cup? You have come to the right place. This page provides a comprehensive wrap of all things France for the World Cup of Soccer: result history, statistical analysis, future matches and most importantly, the best odds and lines from a variety of top online sportsbooks. Review tournament performance, plan for upcoming fixtures and place your wager with confidence right here.
France's World Cup 2022 Standings
What are the chances that France will win the 2022 World Cup? Based, on the damage they've done already, it's difficult to see them outside of select group of top favourites, and the books tend to agree. While they did lose their third game in Group D against Tunisia, they did so while resting much of their group with wins against Denmark and Australia securing their spot in advance. In their Round of 16 knockout game, they made quick work of Poland, coming out with an easy 3-1 victory.
France
To win 2022 World Cup
+400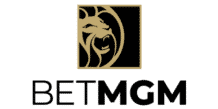 Bet Now!
France's Odds To Win The World Cup
Most books, like Sports Interaction, have listed France as the second-best chance of winning the 2022 World Cup, and you can get odds of about +400 on the French side to win the tournament. The group has a tough road ahead of them, though, with Brazil looking back to its Joga Bonito ways, and England in their immediate sights.
Our pick for the tournament is a semi-final appearance, although as they are in the same side of the draw as Brazil (assuming they both top their groups as expected), we think they will lose out to the South Americans if they meet in the last four. As one of the favourites to win the tournament, you can count on the French to entertain throughout the World Cup, and this also makes them one of the best teams to place a bet on. Don't forget that you will be able to make money off all of France's matches, and with a huge selection of markets available you will have no problem finding the wager that you need.

France's Squad & Key Players
It goes without saying that 23-year-old Paris Saint-Germain forward Kylian Mbappe, who had a bit of a coming out party as a teenager in 2018, will be the face of this group as a talent in the conversation as the potential best player in the world today. But France has many more stars, such as their new all-time leading goal scorer and veteran Olivier Giroud, rising young midfielder Aurelien Tchouameni, world class centre-back Raphael Varane, and dependable goalkeeper Hugo Lloris. When you have a class this deep,
---
France's World Cup History
France was one of just four European teams to participate in the inaugural FIFA World Cup in 1930 and will be making their 15th appearance in the tournament when they travel east to Russia in June 2018. France is also one of the eight nations to have lifted the world's most famous trophy, doing so in front of their home fans in 1998 and beating a heavily favoured Brazilian team in the process.
The French have won the cup twice, although they have been close on four other occasions, making it to the semi-finals in 1958, 1982 and 1986 and were defeated by Italy in the 2006 final via a penalty shootout. The Germans have been the biggest thorn in the side of Les Bleus throughout history – both their 1982 and 1986 semi-final exits were at the hands of West Germany, while they also bowed out in the 2014 tournament after a 1-0 loss to their nemesis.
Despite having one of the best squads at the World Cup over the last twenty years, the French national team has had a topsy-turvy run at the tournament. After their breakthrough victory in 1998, France exited the 2002 competition at the group stage, losing to Senegal and Denmark and failing to score a single goal. In 2006 they returned to the World Cup final, then history repeated itself in 2010 as they scored just once and were defeated by Mexico and South Africa.
France elevated themselves back to the top of the mountain in 2018, going undefeated along the way and only drawing once en route to their second title. The knockouts saw them take a difficult road, knocking out Argentina, Uruguay, Belgium, and Croatia, so no one can say they had it easy on the way up. Will lightning strike again in 2022?