Following the dramatic 2019 RWG win by South Africa, the 10th Rugby World Cup runs from September 8 to October 21, 2023, in France. RWC odds are updated regularly and we offer Rugby World Cup odds for all matches.
Rugby World Cup 2023 Championship Futures Odds
Below are the early futures betting lines for the 12 teams that have already qualified for the 2023 Rugby World Cup in France. RWC Overall Championship odds will be updated regularly – the last refresh was on May 23, 2022:
Check out our free picks page for the latest free picks on many sports, including rugby.
Rugby Betting Odds
Rugby World Cup betting can be achieved in many different ways. The futures markets (also known as outright betting markets) are available leading up to the tournament and also during the event, and there are options to bet on teams and individual players.
You can also wager on each match at the Rugby World Cup, and there will be plenty of betting opportunities throughout the tournament. The bottom line is that there are always open markets for the Rugby World Cup.
Don't forget that Rugby betting lines are also called Vegas betting lines. You can find out everything you need to know about betting right here at CanadaSportsBetting.ca.
Rugby World Cup – General Information
The Rugby World Cup will be held in France in 2023 and run from September 8th right through to October 23rd. The tournament is held every four years and features all of the world's top-ranked Rugby nations.
This edition of the Rugby World Cup will feature a total of 20 teams and is the tenth Men's Rugby World Cup tournament. It is the second time the World Cup has been hosted in France, having previously hosted it back in 2007.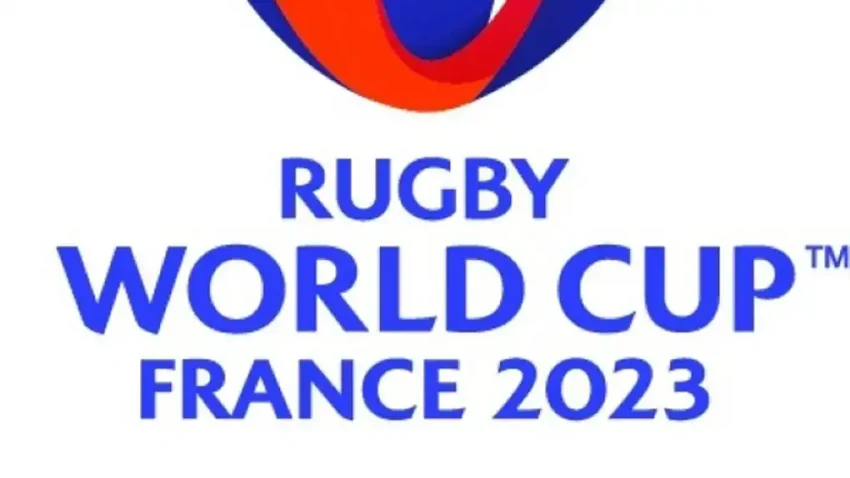 The 20 teams are initially split into four groups of five, and each team will play once against the other four teams in their allocation.
The best two teams from each group will qualify for the quarter-final round, which is the first of the knockout stages. Eventually, just two teams will contest for the Webb-Ellis trophy at the Rugby World Cup Final in Paris, at the Stade de France.
There is also an incentive for the teams that finish third in the groups, as the top three teams will all qualify automatically for the next tournament.
Rugby World Cup Team Previews
20 teams will participate in the 2023 World Cup, including hosts Japan and teams from all corners of the globe. Below are some of the notable nations competing.
Canada
Team Canada is yet to qualify for the tournament, and will likely be one of the lowest-ranked nations at the event if they do make it. But that won't stop the team from doing their best to make the nation proud.
Can Canada win the Rugby World Cup?
Australia
Australian rugby has been on a downturn for a number of years and they enter the tournament ranked a lowly seventh in the world at 15.00.
Australia is one of just four teams to have won the tournament and have ground out some results recently, but they will need to perform well above expectations if they are to improve on last years' World Cup run, which ended at the quarter-finals.
England
The English are now third in the world rankings, having played really well over the past four years, under Eddie Jones, they may go far again at the 2023 World Cup.
Although they have won one World Cup, England tends to under-achieve at the event, bet summed up by their failure to beat South Africa in the Japan 2019 World Cup Final.
France
France will be the 2023 Rugby World Cup hosts and have a great record at the World Cup despite consistently being ranked as outsiders. The French have reached three finals in their history, and come into this tournament ranked fourth in the world.
Ireland
Ireland was recently one of the favourites to win the World Cup in 2019 after a dominant 2018 rugby season in the northern hemisphere.
Despite their good form, the Irish have only ever made it to the quarter-finals at the World Cup. They are currently ranked fifth.
Italy
Despite participating in Europe's Six Nations tournament for a number of years, Italian rugby hasn't quite reached the level required to make a run at the World Cup.
12th-ranked Italy will be one of many outsiders, having never reached a World Cup knockout round.
New Zealand
The famous All Blacks were dealt a blow recently as they lost their world number-one ranking for the first time in almost a decade. Yet the three-time winners will enter the event as the clear favourites to win a third World Cup trophy. Expect them to lift in France.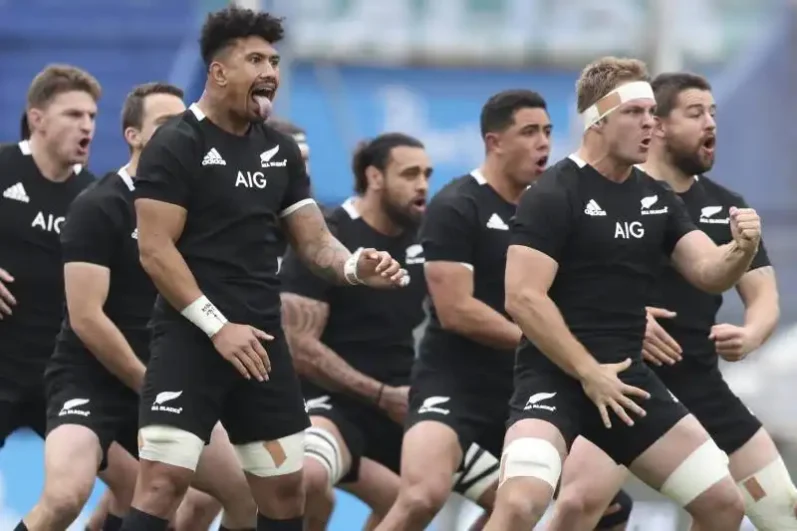 Scotland
Ninth-ranked Scotland is much like Ireland in that they have reached six quarter-finals of the World Cup, and while they have made one semi-final (back in 1991), this is not a tournament that the Scots have excelled in.
They will have to do a lot of improvement if they are to have a chance in France.
South Africa
Three-time champions South Africa come into the tournament ranked first in the world, having just won in Japan and boasting an excellent squad.
They are always a threat and should be comfortably through to the knockout stages and beyond.
USA
Team USA has never achieved anything at the Rugby World Cup and we're not expecting too much from the Americans this time around either.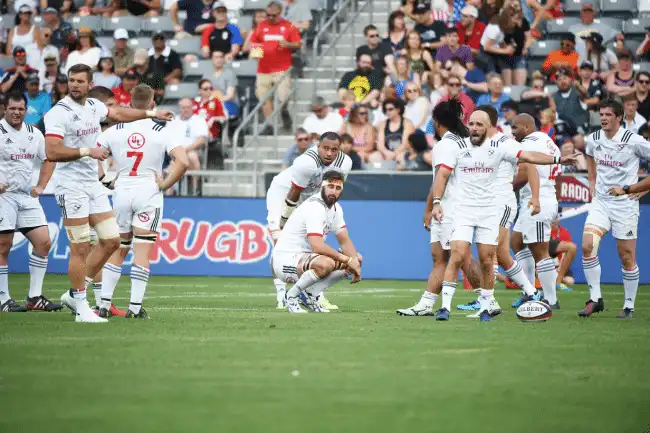 Wales
Wales is the sixth-ranked side going into the World Cup in 2023, though they have recently lost coach Warren Gatland to the Kiwis. He is to be replaced by Wayne Pivac.
Yet, like many of the teams in the teams from the Six Nations, Wales have not had much success at all at the World Cup, with a third-place finish in 1987 their only trip to the podium. But recently things have improved, reaching the semi-final of the 2019 and 2011 World Cup. Perhaps this year they will go one further.
How to get the most out of Rugby World Cup betting lines?
You need to think about what you really want in a betting website before making a wager.
If you're concerned with bonuses, compare the offers, specials and promotions that each site has to offer.
If you're solely after the best RWC 2023 odds, shop around – use our betting odds guide to compare each site and make a choice based on the markets available.
Different sites will have different odds and sometimes unique markets – this may also help you decide which sportsbook should be chosen.
Also, certain betting companies may appeal to you based on their mobile app – ease of betting is a huge point to consider when choosing your ideal sportsbook, and the best way to ensure you can place bets on Rugby World Cup odds 2023 quickly and securely.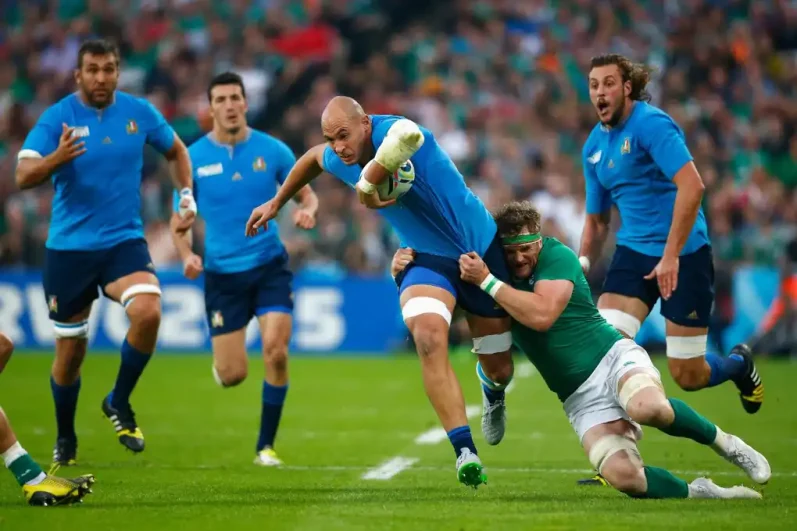 How to find the best welcome bonus for Rugby Vegas odds?
The welcome bonus is the first thing you will see when you arrive at an online sports betting site. All betting companies want you to deposit money on their page, and the most common way of doing that is to match whatever you deposit with a bonus bet.
Just be mindful of the restrictions. Some welcome bonus bets don't always result in free money – you may need to bet with your winnings before you can withdraw it. Plus, you won't be able to pick just any bet – usually, the odds will need to be over a certain value.
Also, you can't just claim these bonuses as cash – you will need to deposit your own money before you can get your bonus.
You should be able to use welcome bonuses to bet on most of the rugby wagers available. A wager is simply another name for a bet. If you win, then you can use the money you have earned to make additional rugby bets.
You can collect these bonuses from all of our partner betting sites.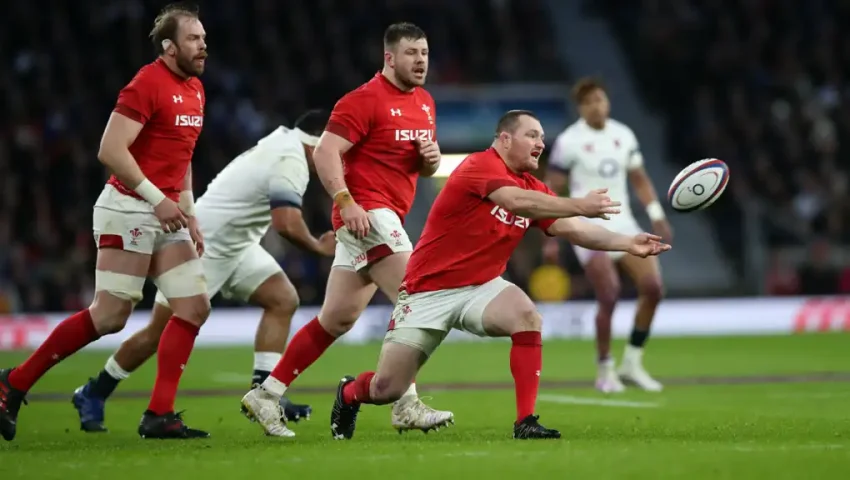 Which Sportsbook has the highest Rugby odds?
You'll find dozens of partners with great odds available right here on CanadaSportsBetting. With so many options, you will need to compare the odds at each betting website before betting.
CSB makes comparing the different sports betting websites simple. You can check current odds and markets by using our list of odds – this shows prices from a selection of our preferred partners' side by side.
Alternatively, you can open up a range of our partner sportsbooks and compare each page individually to try and find the best rugby betting odds.
It doesn't matter if you're looking at pre-match odds, futures markets or live-betting odds – our site has it all – but you still need to compare to get the best odds.
Our partners have all been selected for good reason – they all offer great odds. For the best odds for Rugby World Cup Odds 2023 PowerPlay is a great option. Check them out today.
Which Sportsbook has the Most Current Rugby Betting Lines?
PowerPlay Rugby World Cup betting odds are some of the most current betting lines available, and they are among the fastest websites to publish odds.
However, it's still always a great idea to compare a variety of websites to ensure that you're getting the best deal. We've also listed a few of our traditional favourites to get you started.
Sports Interaction is also one of the most frequently updated sites when it comes to Rugby World Cup odds. If you check this site, you will normally be getting the most current and up to date odds available.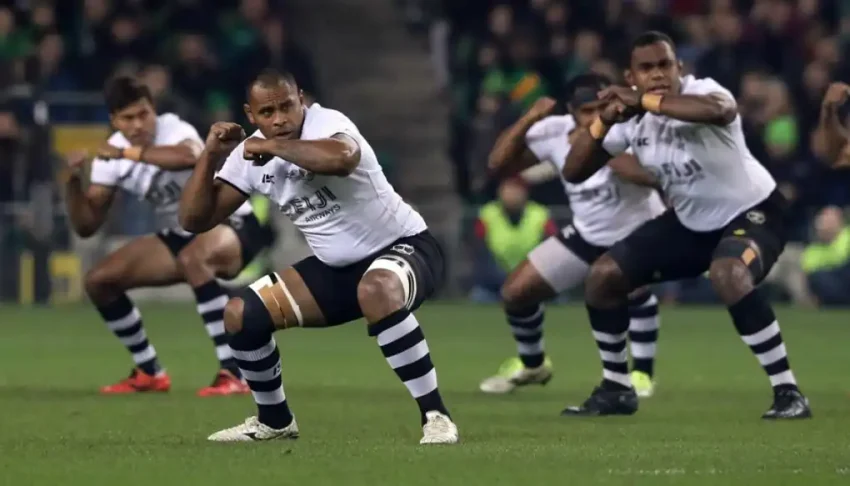 The range of markets is also something to carefully consider when selecting a sportsbook. You'll also find some great proposition bets available at Bet365.
As for futures betting, you'll normally find a great selection at Betway, and there is an extensive range available.
Rugby Betting Predictions
It's easy to make great Rugby bets tonight, but first, let's clear up some common misconceptions.
If you're looking for Rugby League betting Odds or Rugby League World Cups odds, you're in the wrong place. Rugby League is a totally separate sport.
Here you'll find the best information about Rugby betting, also known as Rugby Union.
The first tip is that the Rugby World Cup has never been won by a huge outsider, nor has it ever been won by a non-traditional Rugby playing country.
What do we mean by that? Rugby is a sport traditionally played by teams from the British Commonwealth, and so the countries that have been playing the sport longest have a much better chance of winning.
Teams like Australia, England, New Zealand and South Africa are traditional heavyweights and the only teams to have ever won the cup.
While Ireland and Wales are coming to the party in 2023, neither team has won the tournament. History counts at the Rugby World Cup.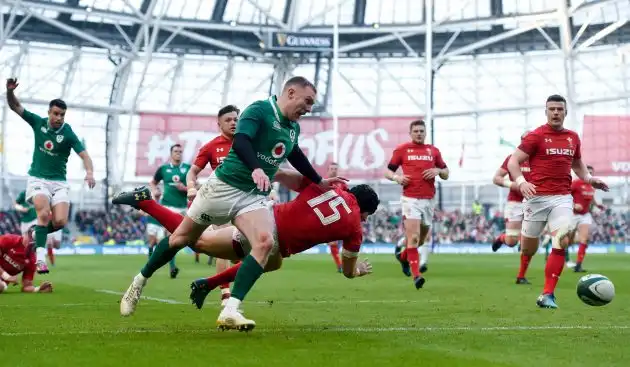 Our second tip is that Rugby is generally a sport that is won by the favourite, and the top sportsbooks are rarely wrong. New Zealand is favourites to win in 2023, and we think they are almost certain to do so. At odds around 2.75, you should really consider placing a bet on the All Blacks.
Lastly, do your research. We can't stress that enough. Read news articles, compare stats and watch the games. Never bet without actually engaging in the tournament, even if it means watching replays.
The best way to make bets on rugby tonight, and in fact any sport, is to check out our free picks page. Our expert writers provide tips and predictions for all major sporting leagues and tournaments so that you can bet with confidence. Check it out today.
What are the Rugby World Cup Odds
The most popular Rugby World Cup 2023 odds involve the outright market, where you simply need to select the team that you think will win the tournament.
This market will be available well before the event kicks off, allowing you to make a future bet subject to excellent RWC 2023 odds. It's the most straight forward method of Rugby World Cup betting.
According to the Rugby World Cup odds, New Zealand is the heavy favourite to lift the trophy for the third time.
It's hard to disagree as the All Blacks are the best team in the world by far and we can't see them being tested in France. At odds of around 2.75 pre-tournament – New Zealand returns $200 on a $100 Rugby futures bet.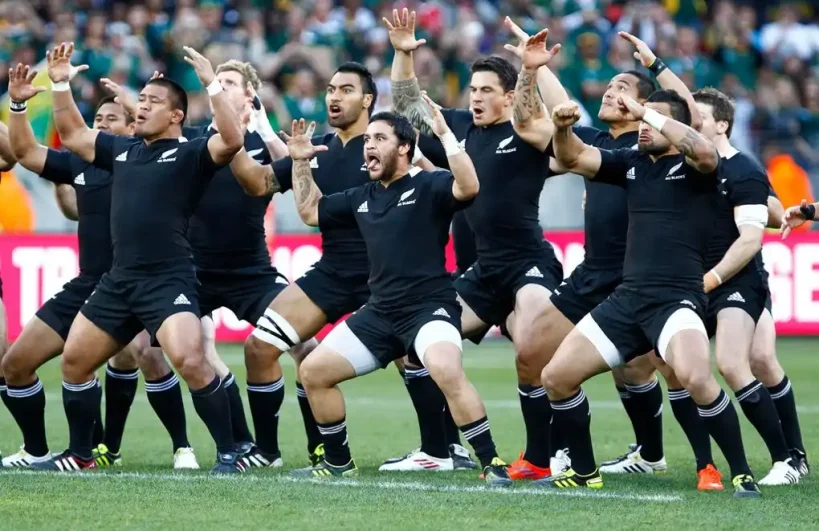 Rugby World Cup Betting is not limited to the outright market though – there are plenty of options available for all 48 games at the tournament.
Rugby World Cup Moneyline
The moneyline market is the simplest way to bet on Rugby and works like any other sport – select the team you think will win the match and choose the odds from our selection of online sportsbooks.
In the 2015 World Cup final, for example, the All Blacks were paying 1.38 for the win against Australia, who were firm underdogs at 3.50. A wager of $100 on New Zealand would have resulted in a $38 profit.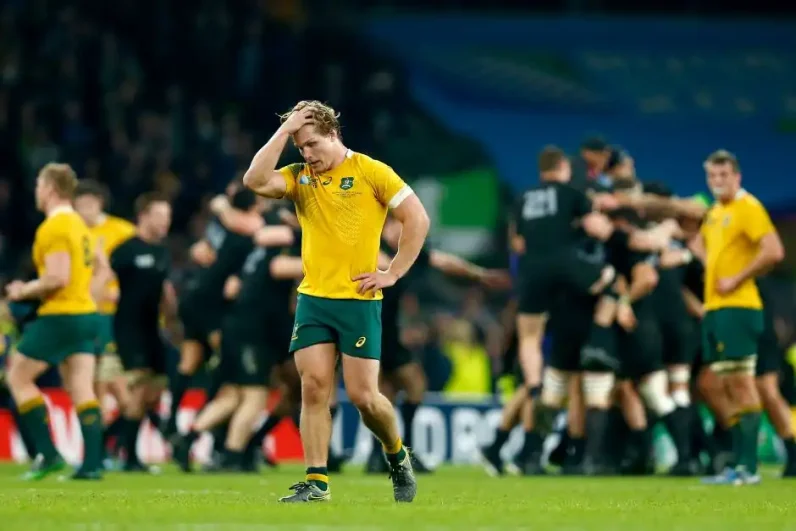 Rugby World Cup Over/Under
Similar to other sports, the game total market simply lets you choose whether you believe the match will contain more or less than the designated amount.
The most common option is the total points scored. For example, the Over/Under line for a game between Canada and France may be set at 42.5, so you would need to decide whether the game is likely to feature a total of more or fewer points than this figure. The total market can also apply to a number of other lines.
You may be able to decide on the number of tries scored, penalties awarded, penalty goals kicked, scrum wins, lineout wins and even drop goals kicked. It all depends on the sportsbook you choose to go with and we provide you with the best selection from around the web.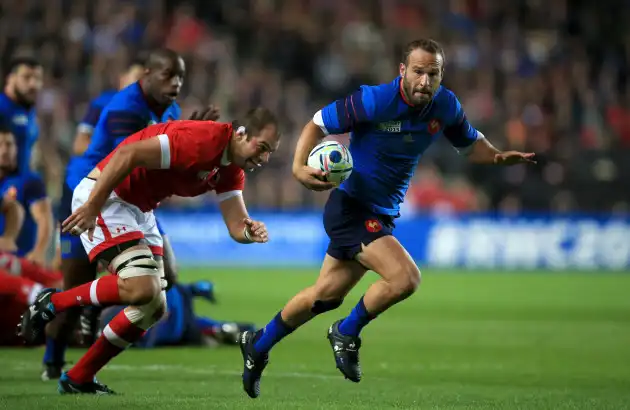 Rugby World Cup Parlay Betting
Parlay bets are best utilized across multiple matches, and the most simple scenario is, of course, picking the winner of two or more different fixtures.
In the pool stage of the Rugby World Cup, you will often see strong teams like New Zealand come up against outsiders like Fiji or the United States. By picking the favourite in multiple matches where the result is likely, you can turn a minuscule dividend into something worthwhile.
You can also increase your odds by utilizing some of the pre-set parlay options that most sportsbooks provide. Examples include 'Score First / Full Time', where you are choosing which team will score the first points and which team will win the match, and the even more complex 'First Try / Half Time / Full Time' market. These often provide some serious value as they can be quite difficult to pick.
The Rugby World Cup is just another way you can bet on sport. For other ways to wager, plus news, tips and predictions, check out our sports betting in Canada homepage.
Now that you have rugby betting information, connect to any of these top sportsbooks where you can wager online and choose the best one for you:
There are many other sports with available betting odds.
How Does the Rugby World Cup Work
The Rugby World Cup is the number-one aspiration for all Rugby-playing nations and is contested every four years. The current format of the tournament features a total of twenty teams split into four pools of five. The 2023 Group Pools are yet to be released.
| Pool A | Pool B | Pool C | Pool D |
| --- | --- | --- | --- |
| TBA | TBA | TBA | TBA |
| TBA | TBA | TBA | TBA |
| TBA | TBA | TBA | TBA |
| TBA | TBA | TBA | TBA |
| TBA | TBA | TBA | TBA |
Each team plays one match against their four pool opponents, and the top two teams from each pool advance to the knockout stage, starting with the quarter-finals. From there, only the winner will progress, and it all culminates in the World Cup final.
When is Rugby World Cup?
The Rugby World Cup runs from September through to October in 2023. All the key Rugby World Cup 2023 dates and five rounds will be updated soon.
Group Stage: TBA
Quarter-Finals: TBA
Semi-Finals: TBA
Third Place Playoff: TBA
Rugby World Cup Final: TBA
Where is the Rugby World Cup 2023?
The 2023 Rugby World Cup will be held in France, who were the favourites in the 2023 Rugby World Cup host odds market.
The tournament will once again feature 20 teams and qualifying starts with the 2023 World Cup, as the top three teams from each pool will automatically qualify for the event.
Is Rugby World Cup on TV?
Canada's official broadcaster for the 2023 World Cup tournament is TSN for English speaking Rugby fans and their sister station RDS for French handicappers. Check local listing for matches and TV times in your area.
All-Time Rugby World Cup Champions
The Rugby World Cup has been shared around quite evenly since the first tournament in 1987.
The All Blacks are the most successful team, winning the event on three occasions, while South Africa and Australia have lifted the Web Ellis Cup twice each.
England is the only other team to win the World Cup.
| Year | Champion | Venue |
| --- | --- | --- |
| 2023 | TBD | France |
| 2019 | South Africa | Japan |
| 2015 | New Zealand | England |
| 2011 | New Zealand | New Zealand |
| 2007 | South Africa | France |
| 2003 | England | Australia |
| 1999 | Australia | France |
| 1995 | South Africa | New Zealand |
| 1991 | Australia | England |
| 1987 | New Zealand | France |