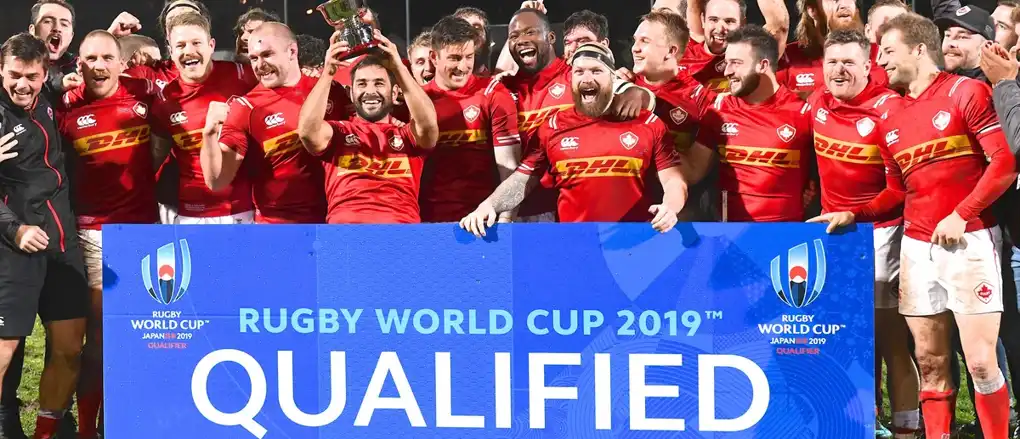 Canada will once again compete at the Rugby World Cup despite qualifying through the longest possible route. They have now made it to all nine events since the inaugural tournament in 1987, but the big question is – can they win it?
Canada at the 2019 Rugby World Cup
Canada's Best Performance
Canada may have qualified as the 20th best team out of a total of 20 for the 2019 World Cup, although they won't be short of optimism. They have made it as far as the quarter finals at the tournament, doing so in 1991 by finishing ahead of Romania and Fiji in a group that also contained France.
The Opposition
But this time around it's not going to be easy at all. In 2019 they have been pooled alongside the best team in the world – New Zealand. The All Blacks may be coming off their worst year in recent history, but that will only add fire to the bellies of the clear favourites to win the tournament.
The other teams in the group are just as challenging. South Africa have been excellent in 2018 and will be favoured to progress to the elimination round, while Italy will always provide a tough test given their status in the Six Nations tournament. Perhaps the only chance for Canada is to defeat Namibia, and even they will be strong.
Only two of the five teams in each pool will progress to the elimination round, so it looks tough for the lowest-ranked nation at the event.
The Odds
The outright betting odds for the tournament see the All Blacks as favourites, priced between -120 and +100.
Ireland are up there as the number one challenger, priced at around +350, although this is perhaps due to the big win the Irish managed against New Zealand in late 2018.
England and South Africa are next on the list, priced at approximately +800, while there are outsider chances in Wales, Australia and France – although don't expect any of these teams to lift the trophy.
The odds on Canada lifting the trophy are slim, and currently sit anywhere between +50000 and +500000, depending on your bookmaker. It's hard to see them winning the tournament at those odds, but feel free to browse the best sites here.
See below the top sportsbooks where you can wager online and choose the best one for you: