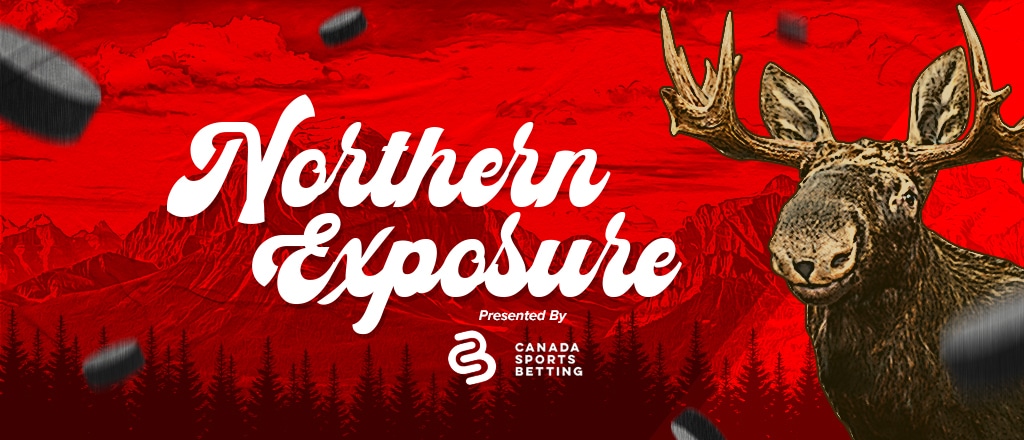 Each week, Canada Sports Betting recaps all the top sports betting and iGaming news in Canada, highlights the event of the week, and takes a look ahead at some of the most intriguing games to bet on over the weekend.
Our top sports stories this week
Game of the week
FIFA World Cup: Canada vs. Croatia – Nov. 27
On Wednesday, Canada returned to the World Cup for the first time in 36 years but ultimately fell 1-0 to Belgium in its tournament opener.
The Canadians clearly looked like they belonged in the tournament with an impressive showing against one of the best soccer nations in the world and they even had an opportunity to take an early 1-0 lead in the match. Star player Alphonso Davies couldn't convert on a penalty kick in the 10th minute, which would've given Canada its first ever goal in the World Cup and paid off many bettors that backed him to score.
Up next for Canada is a match against Croatia on Sunday. The Canadians will be underdogs once again (+250 – bet365), but if they play with the same intensity as they did against Belgium, a draw (+225), or a victory, is certainly on the table.
Canada, which is pointless after one match and now sits last in Group F, will wrap up group play on Dec. 1 against Morocco.
Canada's odds are +20000 to win the tournament outright.
Sportsbooks celebrate Canadian soccer
Many sportsbooks hosted World Cup parties across the Greater Toronto Area on Wednesday to commemorate Canada's triumphant return to the international stage.
NorthStar Bets ran a campaign around creating a 90-minute stat holiday for the event and hosted a party at The Rec Room in downtown Toronto. Some of the Canada Sports Betting staff attended the party and raved about the good times had by all.
Several other operators live in Ontario held various viewing parties at venues around Toronto and it looks like some of the staff from Coolbet Canada were actually in Qatar for Canada's opener.
And just in time for the World Cup, Bet99 added Toronto FC legend Sebastian Giovinco as a brand ambassador. He joins the operator's already loaded roster of ambassadors which includes UFC Hall of Famer Georges St-Pierre, NHL All-Star and Toronto Maple Leafs forward Auston Matthews, and two-time track and field Olympian Alysha Newman.
Many operators I spoke with leading up to the World Cup were expecting a huge betting interest in the tournament from Ontarians this year, and many of them were taking heavy action on the hometown squad leading up to kickoff. With so much money pouring in on various Canada-related betting markets, operators surely won't be complaining about the 1-0 result in favour of Belgium.
SIGA's early online gaming numbers
Last week, Saskatchewan Indian Gaming Authority CEO Zane Hansen spoke with Missinipi Broadcasting Corporation's Michael Joel-Hansen about the early signup numbers for its new online gaming portal, which launched on Nov. 3.
Hansen revealed in the interview that the new PlayNow website had roughly 5,000 signups in its first couple of weeks of operation.
"The uptake is looking really good and things will pick up week by week as we go forward," Hansen said. "NFL's very busy right now, NHL, FIFA World Cup Soccer's around the corner here in the next few days and all kinds of different, we've seen golf, we've seen bets on cricket and volleyball, quite a few different things."
SIGA enlisted the help of the British Columbia Lottery Corporation to launch its online casino and sports betting platform instead of opting to partner with a private operator. The site went live just a couple of weeks before Saskatchewan and the city of Regina hosted the Grey Cup on Nov. 20.
SIGA is partnered with the Saskatchewan Roughriders and is adding to its portfolio thanks to its affiliation with PlayNow.
"We also through PlayNow are a title sponsor with Saskatchewan Rush on the lacrosse side, so you'll see game adds and QR codes at the games," Hansen added.
PlayNow is now competing in Saskatchewan's sports betting space with grey market operators and the Western Canada Lottery Corporation's Sport Select retail games.
Any profits earned by SIGA are split 50/50 between the provincial government and First Nations Trust, which distributes those profits to First Nations groups.
On Sept. 23, 2021, the Saskatchewan government and the Federation of Sovereign Indigenous Nations (FSIN) announced an amendment to the Gaming Framework Agreement, which was originally signed in 1995, to establish the legal grounds for the digital gaming enterprise to be run by SIGA.
Saskatchewan residents have been estimated to spend an average of $799 per year on government-operated gambling, which is the highest in the country. The Canadian average is $535/adult.
Genius Sports
Genius Sports has negotiated a NFL video streaming deal for three Ontario sports betting sites — bet365, Bet99, and Rivalry — to enhance their Watch & Bet technology.
As the NFL's official distributor of data since 2021, Genius Sports will now have the capability to allow these customers to watch, bet, and track their wagers on NFL games while being fed statistics and odds through its partnerships with the three aforementioned operators.
"We connect the global sports ecosystem through cutting-edge data technology, and our official solutions will help bet365, Bet99 and Rivalry to thrive in the newly legalized Canadian market," said Mark Locke, CEO of Genius Sports, in the press release.
In a recent study conducted by Canada Sports Betting, 27% of respondents listed the NFL as a league they'd likely bet on. Only hockey (37.6%) had more interest from Ontarians. Many sportsbooks have also reported that the NFL receives the most betting interest from Ontarians, along with hockey and basketball.
Ontario's quarterly revenue reports don't break down the market share by operator, but bet365, which operated in the grey space for many years in Ontario prior to joining the new regulated iGaming market, is estimated to be one of the sportsbooks with the highest market share in the province.
Bet99 officially joined the regulated market shortly after Oct. 31, the deadline for unregulated operators to transition to the regulated market in the province.
Rivalry, which is known for its comprehensive esports offerings but also offers iCasino and sports betting markets, was one of the first private operators to launch in Ontario on April 4.
Genius Sports is a data, technology, and broadcast partner that powers the global ecosystem connecting sports, betting, and media. Its technology is being used in over 150 countries by 400 different sports organizations and leagues.
Great Canadian Entertainment retail sports betting
Great Canadian Entertainment, which operates 25 gaming, entertainment, and hospitality destinations across Canada and recently launched in-person retail sports wagering at 10 of its Ontario casinos, has revamped its website to give a thorough breakdown of which sports betting services are available at each location.
Four of its 12 Ontario casinos: Great Blue Heron Casino & Hotel, Pickering Casino Resort, Elements Casino Brantford, and Shorelines Casino Belleville, have launched dedicated sportsbook lounges, where patrons can watch live games, enjoy food and beverage options, and place sports wagers at designated kiosks.
Six other GCE locations, including Casino Woodbine, Shorelines Casino Peterborough, Shorelines Casino Thousand Islands, Elements Casino Mohawk, Elements Casino Grand River, and Elements Casino Flamboro now feature sportsbook kiosks within existing gaming areas.
A copy of the house rules and a FAQ section are now available on the GCE's website.
A few interesting items of note:
The maximum wager accepted at the sports betting kiosks is $500. However, the maximum wager accepted over the counter at a cashier cage window is dependent on the selected event or market, but the maximum wager accepted over the counter in the sportsbook is $1,000
Winning bet slips (meeting all eligibility requirements noted on the back of the bet slip) may be redeemed and are paid immediately post settlement at the sportsbook counter during normal operating hours or at the casino cage outside normal sportsbook operating hours. You must redeem your bet slip at the casino where the wager was originally placed.
All winning bet slips may be redeemed for exactly 90 days from the day and time the last selection on the bet slip has been settled. Any unclaimed winning bet slips that are older than 90 days shall be deemed expired and unclaimable.
A major drawback, in my opinion, is that you must redeem your winning ticket at the same casino you placed the bet at. Bettors should have the flexibility to cash in winning tickets at any GCE property.
The $500 maximum wager at sports betting kiosks is also notable for sharp bettors that may be getting limited by their online sportsbooks.
In-person sports wagering in Ontario casinos launched on Oct. 31 after the Ontario Lottery and Gaming Corporation reached an agreement on compliance with the Ontario government.
Niagara's casino-hosting revenue numbers
Earlier this week, a story in the Niagara Falls Review revealed that the city of Niagara Falls has received $186.5 million in casino-hosting revenue from OLG since 2013.
Niagara Falls is home to two of OLG's casinos — Fallsview Casino Resort and Casino Niagara — and the revenue has been used for debt avoidance and a number of municipal projects including the Millennium Recreational Trail, economic development initiatives, and support for a future new hospital. Money has also been allocated to local property tax relief and policing around the casino district.
Between 2014 and 2019, the municipality has received more than $20 million each year in revenue. However, COVID-19 closures and restrictions wreaked havoc on the local casino industry in 2020 and 2021 and significantly reduced casino-hosting revenue for the municipality.