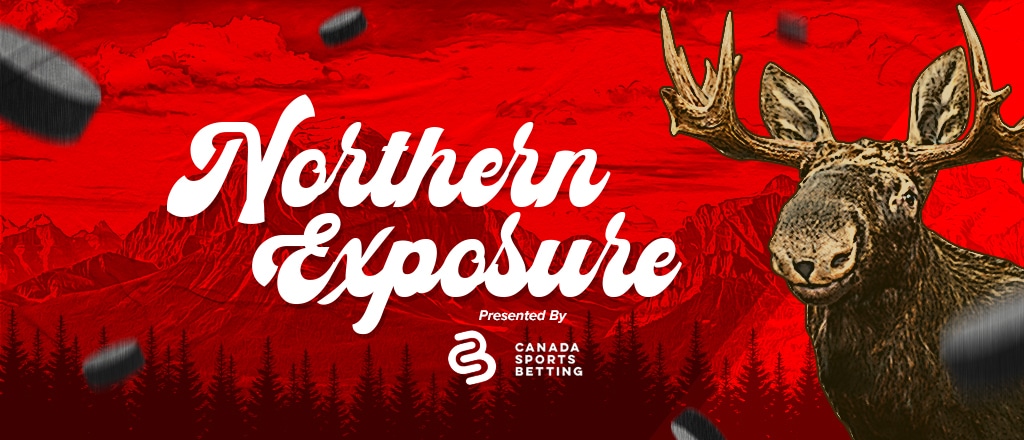 Each week, Canada Sports Betting recaps all the top sports betting and iGaming news in Canada, highlights the event of the week, and takes a look ahead at some of the most intriguing games to bet on over the weekend.
Our top stories this week
Event of the week
UFC 289 – Saturday, June 10
The UFC is back in Canada this weekend!
Rogers Arena in Vancouver, B.C. will be hosting UFC 289 on Saturday night and the card is loaded with Canadian talent.
Amanda Nunes and Irene Aldana will be headlining the main card with their women's Bantamweight title bout. Canadians Mike Malott and Marc-Andre Barriault also have fights scheduled on the main card.
Malott is a -227 favourite (Betway) in his Welterweight bout with American Adam Fugitt, while Barriault is a -138 favourite in his Middleweight bout with Eryk Anders.
A few more Canadians will be featured during the prelim fights that can be watched on TSN beginning at 8 p.m. ET.
Canada Sports Betting will have a full betting preview for the event posted on Friday, so check back for the latest odds and best picks.
Ontario's war on iGaming advertising rages on
As the Alcohol and Gaming Commission of Ontario reviews the feedback it has received from industry stakeholders on the proposed tightening of sports betting and iCasino advertisements in the province, the Ontario Liberal Party is also now taking a strong stance on the issue.
John Fraser, the Interim Leader of the Ontario Liberal Party, is speaking out in the Ontario Legislature against the advertising blitz and wants more measures taken to protect Canada's youth.
Fraser posted a portion of his speech on Twitter. He spoke about some alarming facts brought forward by the Centre for Addiction and Mental Health, and also about his personal experience managing grocery retail locations that sold lottery products. He said he personally witnessed customers literally gambling away their grocery money.
The Ontario Liberal Party also posted a memo on its official website, calling for additional controls relating to advertising.
"Since the legalization of sports betting in Ontario, Ontarians have been beaten over the head by gambling advertisements while watching sports, listening to the radio, using social media, or simply walking down the street," said Fraser in the post. "And while the registrar's standards outline that these ads should not be targeted towards minors, children watching sports have been subject to this drastic increase of advertisements."
While Fraser commends the AGCO for its proposed tightening of advertising restrictions by banning celebrity and athlete endorsement of products, he says there needs to be further measures taken to control the frequency of ads being shown on mainstream media channels (TV, radio, live sports broadcasts).
BCLC wants you to take a break from betting ads
The British Columbia Lottery Corporation made a statement earlier this week with a new advertisement for its PlayNow iGaming brand.
BCLC President and CEO Patrick Davis posted the following on his LinkedIn page:
"Tired of the inundation of over-hyped sports ads pouring in from outside the province? Yeah, us too. Thats why during the Stanely [sic] Cup finals, BCLC is encouraging you to take a pause and enjoy the game."
The post comes at a time of growing tensions between Canada's provincial lottery corporations and private iGaming operators in Ontario.
Gaming News Canada reported Thursday morning in its weekly newsletter that the Canadian Lottery Coalition, which consists of the Atlantic, Manitoba, B.C., and Quebec lottery corporations, had its legal representation send cease and desist notices to Ontario's iGaming operators. Legal representation for private operators in Ontario responded with their own notice to the provincial lottery corporations accusing them of an "intimidation campaign."
In May, a handful of private iGaming operators, including Betway, Bet99, DraftKings, Entain (BetMGM), Flutter (FanDuel and PokerStars), and Rush Street Interactive (BetRivers), formed a coalition to advocate for regulated online gambling in Quebec.
Back in August 2022, the provincial lottery corporations (with the exception of the Ontario Lottery and Gaming Corporation) banded together to form a coalition against illegal online gambling operators. There are several operators that are a part of the regulated online gambling market in Ontario that are also doing business in the grey market in other provinces. In provinces outside of Ontario, provincial lottery corporations are running the only legal iGaming and sports betting games in their respective jurisdictions.
Executives from both the provincial lottery corporations and Ontario's private iGaming space will be congregating in Toronto for the Canadian Gaming Summit next week. With lines now drawn in the sand, it should be interesting to see how the two opposing sides interact throughout the major industry conference. Government officials and industry regulators will also be in attendance, so advertising will surely be a hot topic of conversation.
GCE teams up with Live Nation
Casino goers across Canada may be treated to some enhanced entertainment options in the near future.
Great Canadian Entertainment, a Canadian gaming and hospitality company with 25 gaming, entertainment and hospitality facilities in Ontario, British Columbia, New Brunswick, and Nova Scotia, announced a partnership earlier this week with live entertainment company Live Nation Canada.
The new partnership should help bring some of the biggest names in music and comedy to GCE's venues, including its new Theatre at Great Canadian Casino Resort in Toronto, which is set to open this summer.
"We are thrilled to be partnering with Live Nation Canada, the premier live entertainment promoter in the world," said Gavin Whiteley, Chief Marketing Officer, Great Canadian Entertainment, in a press release. "This partnership will bring some of the biggest and most exciting artists to our exceptional venues, providing guests with unforgettable experiences they will cherish for years to come."
In addition to several Greater Toronto area venues, top entertainment performers could also be visiting River Rock Casino Resort, Hard Rock Casino Vancouver, Molson Canadian Centre at Casino New Brunswick, and The Schooner Showroom at Casino Nova Scotia, among other venues, in the future.
Canadian land-based casinos are still struggling to lure back gamblers following the COVID-19 pandemic and the massive evolution of online gambling over the past few years. Having high-end entertainment acts is certainly one strategy to get people back in casino venues.
Michael Copeland named new Woodbine CEO
Woodbine Entertainment has appointed Michael Copeland as the company's new CEO.
Copeland will succeed Jim Lawson, who announced he would be stepping down earlier this year after advocating hard for the inclusion of horse racing in Ontario's new iGaming scheme.
Copeland is no stranger to Woodbine Entertainment, as he is currently serving as the president of commercial operations. He also held various roles with the CFL and Toronto Argonauts, in addition to being a Western University law graduate.
"We are one of the best multi-faceted sports and entertainment companies in North America, and we have tremendous potential to further develop and grow with horse racing at the centre of it all," said Copeland in a press release. "With this role comes great responsibility as it supports a way of life for tens of thousands of families in Ontario as it did for my wife's family for decades. I am excited about the opportunity we have to lead Woodbine and racing in Ontario to ambitious, new heights."
Legal online horse racing wagering in Ontario is currently only available on two apps: HPIBet and Dark Horse Bets.