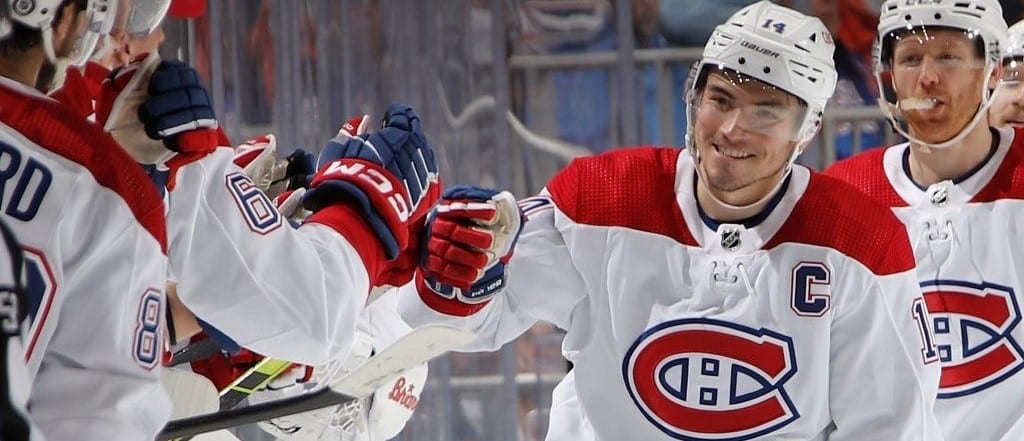 A group of eight private online gaming operators and suppliers have merged to form the Quebec Online Gaming Coalition (QOGC), they jointly announced Tuesday.
The new coalition — which consists of Betway, Bet99, DraftKings, Entain (BetMGM), Flutter (FanDuel and PokerStars), Rush Street Interactive (BetRivers), Apricot Investments, and Games Global — is advocating for the development of a new regulatory licensing regime for online gaming in Quebec, much like the system now in place in Ontario for over a year.
A regulated market will help better protect consumers, many of whom are wagering with illegal offshore operators, and increase government revenues, the coalition says. The group wants to actively work with the Quebec government and local industry stakeholders to develop a new regulatory framework for the online gaming industry in the province and address issues surrounding consumer safety, responsible gaming, and advertising.
"The coalition is starting with the largest players in the market, however, we invite and welcome other private operators to join the coalition to get an even better representation of the industry," Nathalie Bergeron, spokesperson of the Québec Online Gaming Coalition, told Canada Sports Betting. "The coalition has sent meeting requests to government officials, but no official meeting has taken place yet. Knowing that a licensing system could return a minimum of $230 million to the government per year, we believe that it is imperative that the government realizes the system is outdated and it is in everyone's interest to act. The government wins by better protecting consumers and collecting much needed funds, the players have access to a safer offering, and the population knows their government is acting responsibly."
The coalition was assembled in response to a recent Leger Marketing survey that found 66% of local respondents were in favour of regulating private online gaming operators. Three out of four Quebecers surveyed also agreed that tax revenues generated by a regulated market would help fund social responsibility programs and over 60% believed additional revenue should help fund various government initiatives.
Another mandate of the QOGC is to fund provincial studies on gaming behaviours to ensure a safe and responsible gambling experience for Quebecers, especially for underage players and vulnerable persons.
The press release references a 2014 report that recommended the Quebec government take steps to implement a new regulatory regime based on a licensing model for private operators. This report was shelved by the previous provincial government.
"The Online Gaming Task Force's report was already pointing in this direction in 2014 yet nine years later nothing has changed – but the report's recommendations have led Ontario to take the leadership," Bergeron explained. "Coalition members would like to see the establishment of an independent regulatory body that would establish standardized controls on responsible gaming, as it was recommended in Dr. Louise Nadeau's Task Force. This type of model is found in most jurisdictions around the world, where our members have extensive experience in responsible gaming, have resources to promote it, and resources to help vulnerable players."
Loto-Québec's sports betting product, Mise-o-jeu (comparable to PROLINE or PROLINE + in Ontario), has been operational and legal across the province for around two decades. Like other provinces outside of Ontario, many online gamblers in Quebec also wager with grey market operators.
In Canada, provinces are responsible for "conducting and managing" gambling activities in their respective jurisdictions. That means the Quebec provincial government will ultimately make the decision whether or not to privatize the online gambling industry within provincial borders, or to continue allowing provincial lottery corporations to offer the only legal games for consumers.
Ontario leading the way
The coalition is using Ontario's licensing model to back its argument to follow suit.
Gamblers in Ontario wagered approximately $35 billion and the market produced $1.4 billion in total gaming revenue — from iCasino, online sports betting, and online poker — in the first year of Ontario's regulated iGaming market. Ontario's government is taxing private operators at around 20% of gross gaming revenue and those funds are now being used for other provincial programs.
The province launched its regulated iGaming market on April 4, 2022, and consumers are now enjoying products from 45 different private operators and 76 gaming sites. More importantly, a major shift from consumers gambling on illegal offshore sites to regulated legal sites is occurring in the province, according to a recent Ipsos study.
Ontario's regulators, the Alcohol and Gaming Commission of Ontario and iGaming Ontario, have instituted strict advertising rules for private operators that are still being clarified and modified as the market matures. There's been plenty of hiccups with the rollout of the online gaming market in Ontario, but other provincial governments have now had the luxury of observing from a distance and can make their own standards relating to responsible gambling, market size, advertising, player protections, and licensing fees. The Ontario model will certainly serve as an important blueprint for other provinces, should they also opt for privatization in the online gaming sector.