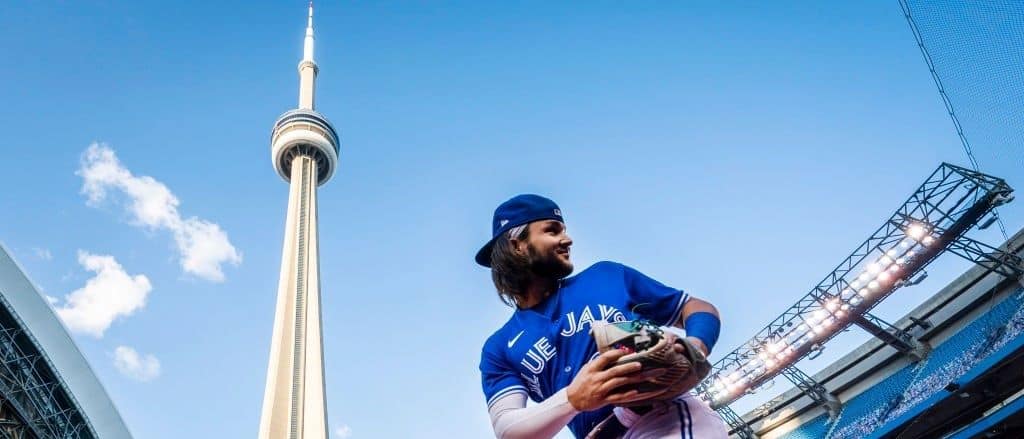 Gamblers in Ontario wagered approximately $35.6 billion and the market produced $1.4 billion in total gaming revenue — from iCasino, online sports betting, and online poker — in the first year of Ontario's regulated iGaming market, iGaming Ontario announced on Tuesday.
There are now more than 1.6 million active online player accounts run by 40-plus private operators, making Ontario a top-five gaming jurisdiction in North America, according to industry regulators.
Members of the Canadian and Ontario iGaming community are congregating Tuesday at the Toronto Region Board of Trade on the one-year anniversary of the market to celebrate the early success of the market.
Industry regulators are still compiling data for the final week of March, so the full Q4 report will be released at a later date.
"Ontario's iGaming market has displaced the pre-existing unregulated market and made Ontario a recognized leader internationally in this industry since its launch in April 2022. We are truly proud of this strong, responsible, competitive online gaming model," said Ontario Attorney General Doug Downey in the release. "I want to especially commend the strong leadership of Executive Director Martha Otton, Board Chair Dave Forestell and the rest of the team at iGaming Ontario for helping us transform Ontario into a global leader in the sector."
Otton, speaking at the event in Toronto on Tuesday, couldn't provide a breakdown of revenue by betting discipline, but did say that the majority of revenue is being generated by online casino.
Overall, private operators are deeming the market's inaugural year a huge success.
"Ontario has quickly become one of the most robust and competitive online gaming markets in North America. We commend the Alcohol and Gaming Commission of Ontario (AGCO) and iGaming Ontario (iGO) for the successful establishment of a regulated online gaming framework that provides important consumer protections, features comprehensive responsible gaming measures and contributes to economic development throughout the province," said Benjie Levy, head of PENN Interactive and president and COO of theScore, in a separate email release.
"As Canada's first province to establish a legal market for private operators, Ontario has distinguished itself, while proving the widespread benefits that derive from a consumer friendly and commercially minded framework. We believe Ontario's successful model provides a road map for other provinces to modernize their online gaming frameworks and stamp out the illegal grey market," Levy added.
It's important to note that the figures released Tuesday don't include iGaming revenue from the Ontario Lottery and Gaming Corporation, which offers its own iCasino and retail and online sports betting platform. PROLINE + was the first online sportsbook to launch in Ontario, shortly after Canada decriminalized single-event wagering on Aug. 27, 2021.
A look back at the last year
Based on the data provided Tuesday by regulators, Canada Sports Betting is roughly estimating that Ontarians wagered almost $14 billion in the fourth quarter (January-March 2023) and the market producd $514 million in total gaming revenue. These numbers are approximate and will be confirmed once iGaming Ontario releases its full Q4 report in the coming weeks.
| | | | | | |
| --- | --- | --- | --- | --- | --- |
| Quarter | Total Wagers | Total Gaming Revenue | Operators | Active Player Accounts | Average Monthly Spend |
| 1 | $4.07B | $162M | 18 | 492K | $113 |
| 2 | $6.04B | $267M | 24 | 628K | $142 |
| 3 | $11.53B | $457M | 36 | 910K | $167 |
| 4 (approx) | $13.96B | $514M | 40+ | TBD | TBD |
A couple more wagering insights from the past year shared by regulators:
The most popular sport to bet on was basketball at 28% of betting wagers, followed by soccer at 15%, football at 14%, then hockey at 9% and baseball at 8%.
Within the online casino category, nearly half (48%) of all casino wagers were on slots, nearly a third (32%) on table games with a live dealer, and the remainder (19%) on computer-based table games.
Huge shift to gambling on regulated sites
In addition to revenue news, the Alcohol and Gaming Commission of Ontario also issued a press release on the one-year anniversary of the market.
The AGCO says that an Ipsos survey conducted last month revealed that over 85% of respondents who gambled online in Ontario over the past three months gambled on regulated sites, a major progression from the estimated 70% of online gambling that occurred on unregulated sites prior to the launch of the new market.
The AGCO seriously cracked down on illegal operators last Halloween when it instituted a deadline for grey market operators to join the regulated market or they would "risk having their application for registration refused," and the AGCO said it would "take appropriate regulatory action" against noncompliant operators. Regulators began accepting applications in September 2021 in advance of the April 4 launch, which means grey operators had over a year to come into full compliance.
"A key objective in this first year has been to move Ontario players from playing on unregulated sites to the regulated market, so that they would benefit from high standards of operator and game integrity, fairness and player protections including responsible gambling safeguards," said Tom Mungham, registrar and CEO of the AGCO, in the release. "Although there's still much work to be done, we're pleased to see such a substantial shift towards gaming on regulated sites so far, and everything that it represents for players and for the province."
The move to a black market in Ontario is a step in the right direction, but the 85% figure means there's still work for the AGCO to do from an enforcement perspective to completely eliminate illegal operators in the province. Any private operators doing business in Ontario without a license are breaking Canadian law and may be hearing from the Investigation and Enforcement Bureau (IEB), which is composed of Ontario Provincial Police officers and is fully integrated as a bureau within the AGCO.