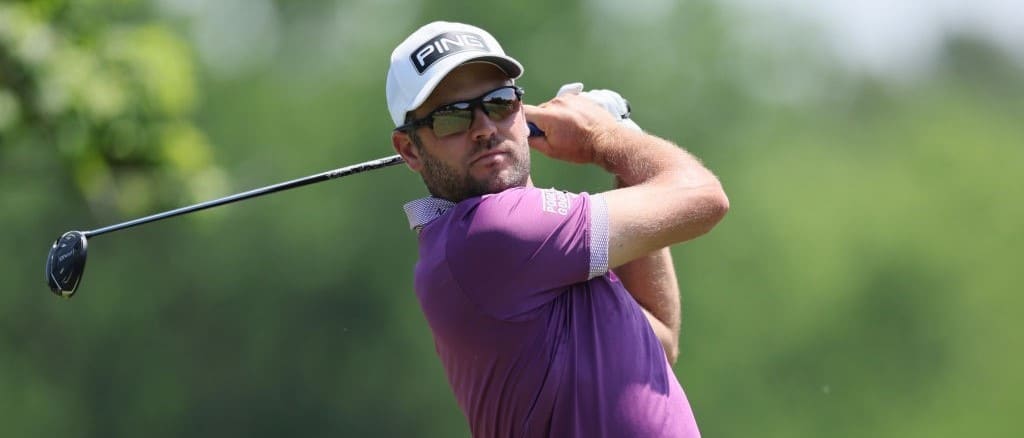 Heading into the RBC Canadian Open at the Oakdale Golf & Country Club this weekend, all eyes are going to be on Rory McIlroy, as the Irishman looks to become the first player to win three consecutive Canadian Open events. But will he prevail in Toronto? More importantly, who might stand in his way?
Unfortunately, huge news off the course that the PGA Tour and LIV Golf are merging their interests will undoubtedly overshadow this week's event. But the show goes on!
In this article, we'll take you through all the PGA Tour players worth watching in the upcoming tournament, which runs from June 8 to 11. We'll pay special attention to the top Canadians we think could shine on home turf, so keep reading for all the important players and talking points ahead of the RBC Canadian Open.
All odds in this article are courtesy of Sports Interaction.
Corey Conners to win the Canadian Open

+1600
Bet Now!
Notable Canadians in the field
With any luck, this Canadian Open could be even more Canadian than usual. There are several Canadians making an appearance in Toronto this weekend, including a few first-timers. Below, we'll introduce you to a few Canadian players that we think stand a chance at making a splash this week.
Corey Conners (+1600): These might be some of the best outright odds on any player in the field, let alone on a Canadian. Conners has been very consistent throughout the season so far, and if he takes things up that extra notch, he could do big things.
Adam Hadwin (+4000): Hadwin is the 74th-ranked player in the world and is more than capable of putting together a solid tournament. He recently managed two consecutive top-40 finishes at the Byron Nelson and the PGA Championship, though he missed the cut at the Memorial Tournament.
Adam Svensson (+7000): Like Conners, Svensson is a world-class golfer on his day, and has been steadily in and around the top 40 at recent events including the PGA Championship, Wells Fargo, and the RBC Heritage Open. We'll get deeper into his chances a little later on.
Taylor Pendrith (+9000): If you're looking for a sleeper, Pendrith may be it. He's grossly underrated by many in spite of some impressive finishes — including T29 at the PGA Championship — and is capable of putting together a great week on home turf. More on him later.
Mackenzie Hughes (+9000): Hughes is currently ranked 66th in the world, and finished eighth in the Open back in 2018, so he has the experience needed to place highly again. Whether or not he can rediscover the form that took him there is another matter.
Mike Weir (+100000): Weir is as close to a Canadian golf icon as it gets. He will make his 31st appearance in the Open this year, though naturally he is one of the longest shots to win. In other words, this one is a wager for the nostalgics.
Odds courtesy of Sports Interaction.
Three players to bet on
Choosing a player to back isn't an easy thing to do. Finding a player with both favourable odds and a realistic shot at winning can feel like an impossible task. With that said, we think that there are three names that stand out in this field, especially with a few big PGA Tour names skipping the tournament. Here are our best picks for the RBC Canadian Open:
Tommy Fleetwood (+2000): Fleetwood has been one of the most reliable names on Tour this season, with an unbelievably consistent game from tee to green. His ball striking is a distinct advantage, and many analysts have noted that he has stepped up his short game in recent outings. Fleetwood has all the tools to walk away from the Canadian Open a winner. If he can keep up his recent play on the greens while maintaining his world-class driving abilities, it would hardly be a surprise to see Fleetwood take it home.
Tyrell Hatton (+1400): Hatton has been strong this season, his best showing being a 12th-place finish at Muirfield Village. Over the last few months in particular, he's demonstrated an impressive all-round game, and has ranked as one of the top players with irons. It's clear that Hatton has shown flashes of brilliance in recent months, and it's entirely likely he will be right there heading into the final round.
The Englishman is normally a sleeper in PGA Tour events, but there's a reason he's in most oddsmakers' top-five favourites this time around. With an iron game that we think could come in very handy at Oakdale, we think Hatton should be one of the names you keep a close eye on in the RBC Canadian Open.
Corey Conners (+1600): The hometown boy is one of the early favourites to win the entire thing, and it might be romantic of us, but we think he's well-equipped to do so. Conners is having one of his best seasons yet and is just one of three Canadian-born players to pick up a win on the PGA Tour this season. Conners finished 12th at the PGA Championship and tied for eighth at the Wells Fargo Championship last month. He has been playing as well as a player can without winning outright. Could playing in his home province give him the boost needed to pick up his second PGA Tour win of the season? We don't see why not.
Three players to fade
Knowing who not to back is just as important as knowing who to back. As always, there are a few names that the public will be betting on at this year's Canadian Open that we think are more trouble than they're worth. Here are our players to fade:
Rory McIlroy (+400): McIlroy is the favourite simply because of his history at the event. Not only has he won the last two RBC Canadian Opens, but he would be only the fourth player to win three times at the event, joining Sam Snead, Lee Trevino, and Tommy Armour. McIlroy hasn't quite had the year he wanted to, but he is still third in the world rankings. His year has been characterized by a series of rough starts, including failing to make the cut at The Masters. Rory rebounded with a solid seventh-place showing at the PGA Championship, leading many to believe he's on the precipice of rediscovering his best form in Toronto. While the Canadian Open is McIlroy's best chance to regain some confidence, we don't think we can ignore his shoddy record so far this year. In our view, to take pre-tournament odds of +400, you would want a player who's coming in red-hot and looking unstoppable — not a player looking to get his groove back.
Sam Burns (+1200): Like McIlroy, Burns is one of the favourites heading into the tournament, among the top-three favourites at most sportsbooks. Given a slew of solid top-25 finishes, it is easy to see why the oddsmakers like him. With that said, we don't think he's your guy this time around. Burns has only one top-10 finish – the Charles Schwab Challenge, where he finished sixth – and he missed the cut at the Wells Fargo Championship and the PGA Championship. His play has been up and down, and while he certainly has quality, we have a hard time seeing him pull it all together in time to win the Canadian Open.
Cameron Young (+1400): On the surface, Cameron Young looks like a bright, promising player and good value at +1400. But when you take a long, hard look at his latest results, it's far from convincing. He missed the cut at the PGA Championship and Memorial Tournament. At the Wells Fargo Championship, he placed 59th. The RBC Heritage he placed tied for 51st. There's a lot to like about his game, but not nearly enough to back him as a winner here, particularly when you can get longer odds on a player like Corey Conners, who we think has a legitimate shot.
Three dark horses to watch
Not every event is won by a favourite, and with a number of would-be favourites skipping this tournament outright, it's entirely possible that a lesser-known player could take this one home. Here are three names to watch, including a pair of Canadian boys we touched on earlier.
Matt Kuchar (+4000): Kuchar is going to be one to watch in the RBC Canadian Open. Given his odds, he certainly looks like a longshot to win the entire event. But he also happens to be one of the straightest strikers on the Tour, something that can provide a serious advantage on any course. Another thing to consider is that the experts love Kuchar to finish in the top 10. While the safer pick may be to make that bet (+401), those odds should suggest that it wouldn't be a shock if Kuchar made a late push and got himself within striking distance of a win.
Taylor Pendrith (+9000): Pendrith has been quietly solid over his last three outings, averaging 45th in finishes. He's also carded a score better than average in each of those three events. Though he hasn't finished near the top of the card in any of those events, trending upwards is always a good thing. Pendrith is one of a few Canadian boys who are hoping for a little boost in front of their home country. While it may not be enough to take him to the top, Pendrith could be one of the names in the top 10 (+800) by the end of the tournament.
Adam Svensson (+7000): Svensson's last appearance in the Open came back in 2019 when he failed to make the cut. A lot has changed in the four years since then, with a pair of top-45 finishes coming at the Charles Schwab Challenge (40th) and the Memorial Tournament presented by Workday (45th). He also made the cut at the Wells Fargo Championship. Svensson may not jump off the page, but he has been playing very, very good golf in his last four events, all of which he has made the cut in. Svensson has been outperforming the average in things like par for both 3- and 4-par holes, strokes per hole, and recording a birdie or better on 3-par holes. At +7000, we love Svensson as a hometown sleeper pick.