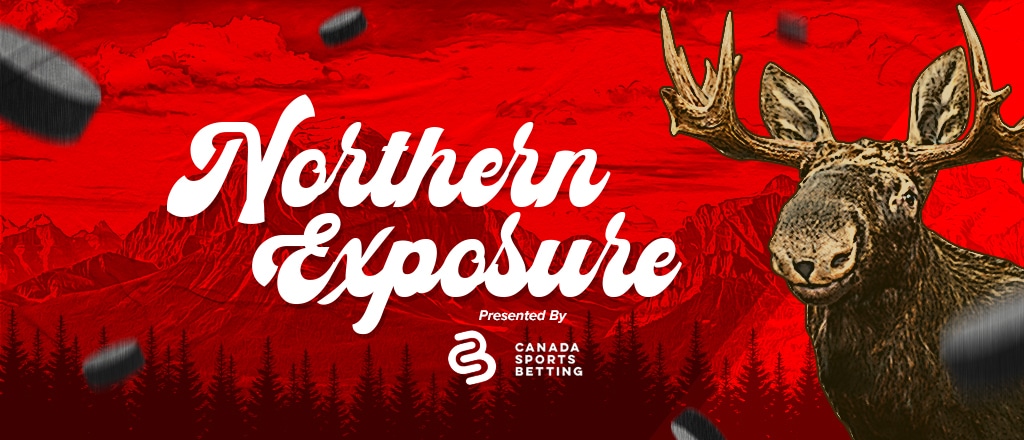 Each week, Canada Sports Betting recaps all the top sports betting and iGaming news in Canada, highlights the event of the week, and takes a look ahead at some of the most intriguing games to bet on over the weekend.
Our top stories this week
Event of the week
Canada Day Game – Boston Red Sox @ Toronto Blue Jays – July 1
There's no better way to celebrate Canada Day in Ontario than at Rogers Centre. Every year, the atmosphere is electric as crowds pile into the ballpark to cheer on the hometown Blue Jays.
This year, Toronto's AL East rivals, the Boston Red Sox, are in town for a three-game weekend series that will peak on Saturday afternoon while everyone celebrate's Canada's birthday.
Odds aren't out yet for Saturday's game, but the Jays will likely be home favourites against the struggling Red Sox, who have lost four straight games and six of their last seven heading into action on Thursday against the Miami Marlins.
Toronto will be playing the rubber match of a three-game set on Thursday with the San Francisco Giants before Boston arrives on Friday.
Entering play Thursday, the Blue Jays are +1400 to win the World Series, +700 to win the American League, and +1400 to win the AL East at bet365.
Potential changes to horse wagering
It appears as though horse racing could be added to Ontario's regulated iGaming framework at some point this summer.
Woodbine Entertainment Group CEO Jim Lawson says those in Ontario's horse racing industry are working hard to get horse racing included along with online poker, iCasino, and sports betting in the province. He's "optimistic" this will happen before Woodbine's premiere event, the Kings Plate on Aug. 20.
Lawson has been lobbying for the inclusion of horse racing to the new online gambling sector since it launched in April 2022.
In 2015, the Government of Ontario introduced legislation – the Horse Racing Licence Act – that moved to integrate horse racing into the province's gaming strategy. This included the transfer of the regulatory responsibilities for horse racing from the Ontario Racing Commission to the Alcohol and Gaming Commission of Ontario (AGCO), which is also the regulator for the new online iGaming industry in the province.
Currently, the Criminal Code of Canada only permits pari-mutuel betting in this country on horse racing. Horse bettors can place wagers at various racetracks and online using two apps – HPIbet and Dark Horse Bets. You can't bet on horse racing with any of the 45-plus operators that are live in the regulated iGaming market in Ontario, yet.
The inclusion of horse racing in Ontario's iGaming framework would allow private operators to begin offering markets on these events. Several international operators that are licensed in Ontario, such as Fitzdares, are known for their comprehensive horse racing markets.
BCLC's new security RG measures
Patrons visiting a casino in the province of British Columbia had to ahere to some new identification rules this week.
Starting this past Monday, BCLC began implenting enhanced ID requirements at casinos to support people enrolled in its Game Break self-exclusion program.
Patrons must present government-issued photo ID for entry that is then scanned by security staff and automatically checked against a database of individuals restricted from entering gambling facilities.
BCLC says no personal information will be archived for those who permitted to enter the casino.
"Since announcing last month that these changes were coming, BCLC has been working to build awareness with our players about the new entry requirements and why they matter in helping us to support individuals who have asked for our help," said Pat Davis, BCLC's president and CEO, in a press release. "We believe that B.C. is the first jurisdiction in North America to require ID at the casino door, an example of BCLC's continued work towards our ambition of having the healthiest players in the world."
Prior to June 26, ID was required for the processing of jackpot and large prize claims. It could also be requested at any time to verify age/identity.
BCLC is known around the world for its progressive views and policies in relation to responsible gaming. The program is licensed in 14 gambling organizations across North America and has earned international recognition from the World Lottery Association, the NCPG, and the North American Association of State and Provincial Lotteries.
GameSense is used in the provinces of Alberta, Saskatchewan, and Manitoba in addition to British Columbia. Its practices have also been adopted in Connecticut and Massachusetts and by MGM Resorts International.
Fanatics increases offer to acquire PointsBet's U.S. division
Some big news from south of the border this week.
PointsBet's board has unanimously recommended Fanatics Betting and Gaming's improved proposal to of $225 million (USD) for its U.S. assets, according to documents obtained by Sports Handle's Matt Rybaltowski.
Earlier this month, DraftKings submitted a $195 million non-binding proposal for the PointsBet division, but DK missed this past Tuesday's deadline to make a formal binding offer.
PointsBet will be holding a general meeting on Thursday night where shareholders will be asked to approve Fanatics' bid.
According to sources, the sale of PointsBet's U.S. assets won't have an impact on its Canadian business, at least initially. PointsBet was one of the first operators to go live in the province of Ontario on April 4, 2022, and the operator has made a significant investment in labour and capital in the province.
Still waiting on AGCO's advertising decision
We're still waiting on the AGCO to announce potential amendments to its online gaming advertising standards.
Canada Sports Betting requested an updated timeline on a potential announcement on Thursday morning and was told that the process was not complete yet.
Earlier this month at the Canadian Gaming Summit in Toronto, provincial regulators said a decision on advertising revisions was just "weeks away." At this point, it doesn't look like there will be a formal announcement prior to the Canada Day long weekend.
The AGCO has proposed a ban on online sportsbooks and casinos using active, or retired, athletes and celebrities to promote their products in the province.
Regulators say they received significant feedback from industry stakeholders and are reviewing these entries before making a final decision. After reviewing feedback, regulators may also decide to tighten restrictions even further than initially suggested.
Sports betting advertising, in particular, has recently come under fire from mental health groups and professionals that are seeing an uptick in problem gambling issues since the launch of the regulated iGaming market over a year ago.
FanDuel partners with CFL
FanDuel is now an authorized gaming operator and official sportsbook of the CFL.
FanDuel Canada and the CFL both announced the news Thursday afternoon prior to the start of Week 4 of the CFL season this Canada Day long weekend.
FanDuel had an existing partnership with TSN, the official broadcaster of the league, so this partnership makes sense for both parties.
The CFL recently implemented a Match Manipulation Policy to help safeguard the integrity of the league and protect against threats of match or competition manipulation. The league worked with the Canadian Centre for Ethics in Sport (CCES) to launch an e-learning course to help educate CFL players and personnel on the policy and how they can be targeted by match fixers.
FanDuel, PointsBet, and PokerStars also have a joint partnership with Maple Leaf Sports & Entertainment, which owns the Toronto Maple Leafs, Toronto Raptors, Toronto FC, and Toronto Argonauts, among other teams.