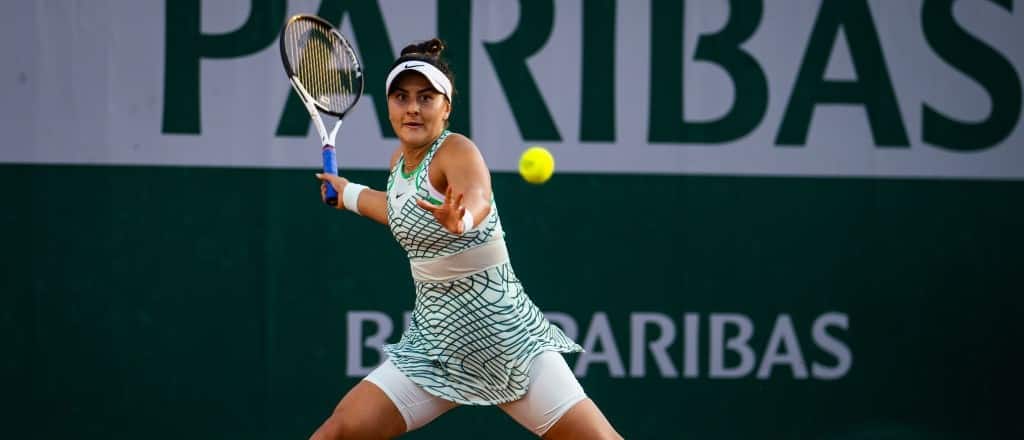 As the pinnacle of the four major tennis championships, Wimbledon is the prized jewel of the tennis season. Players can really begin to create a legacy for themselves by winning on the most famous grass court in the world. And both the men's and women's singles events have drastically different outlooks, especially this year.
Canada will be well represented in this year's edition of the tournament, which begins next week. Who are the top Canadian players in this year's event and what are their odds at getting their names etched on the most famous trophy in tennis? Keep reading to find out.
What are the odds?
In the men's singles tournament, the field is certainly interesting. There are two heavy favourites in Novak Djokovic and Carlos Alcaraz. After that, there's a relatively tight field that eventually yields to dark horse after dark horse.
Let's take a look at the top 10 odds for the men's singles tournament according to bet365.
The women's bracket is far more open than the men's side of things. Iga Swiatek has been dominant on the circuit this year, but you can't overlook Elena Rybakina, who won last year's women's singles tournament.
After the three definitive favourites, there's a lot of stiff competition throughout the middle and bottom of the top 10.
Canadians at Wimbledon
Canada has excellent representation in this tournament, even after losing names like Rebecca Marino in the opening qualifying matches. The 90th-ranked player in the world is just one of several talented Canadians to take a run at a Grand Slam win (something not done since 2019).
Both the men's and women's brackets have two players that bear watching this year at Wimbledon. Let's take a closer look at these players, their odds, and their performances heading into Wimbledon this year.
Felix Auger-Aliassime (+5000): Aliassime is a rising star not just in Canadian tennis but the tennis world at large. He has been ranked in the top 10 of the ATP rankings and has even taken legends like Rafael Nadal to the limit in the last year. He has perhaps the best chance to bring a Grand Slam back to Canada for the first time since 2019. Auger-Aliassime reached the quaterfinals of the event in 2021. Can he take the next step forward this year?
Denis Shapovalov (+6600): Though he doesn't have the hype that Auger-Aliassime does, sleeping on Shapovalov is a mistake. The 24-year-old has hovered right around the 25-30 range in the rankings, but needs a big performance to fight against a downward trend. This will be his sixth Wimbledon apperance and he's had success in the past after making the semifinals in 2021.
Bianca Andreescu (+4000): Currently ranked 51st in the WTA, Andreescu has the talent to make noise this year. That said, she is fighting against an up-and-down season, posting a 12-12 record in WTA action so far. Andreescu is a boom-or-bust type of player who can make a deep run or find herself out early. Historically, she hasn't performed well in majors, aside from her 2019 US Open win.
Leylah Fernandez (+4000): Fernandez has been a strong player on clay this year, so the million-dollar question is whether she can transfer that play to grass courts. Known more for her doubles performance, this is a prime opportunity for Fernandez to break out on the singles level. This will be the 20-year-old's second Wimbledon appearance. She was ousted in the first round back in 2021.
Gabriel Diallo (+20000): The 21-year-old is a longshot in every sense of the word. He's currently ranked 140th on the ATP, losing to Arthur Cazaux in the round of 32 at the Challenger Tour.
Felix Auger-Aliassime to win Wimbledon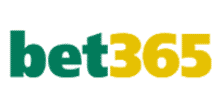 +5000
Bet Now!
Three players to back
Both the men's and women's Wimbledon singles tournaments are among the most coveted victories in tennis. On the men's side, the sledding looks a bit tougher because of the sheer dominance of Novak Djokovic. In the women's bracket, however, the field is far more open and presents opportunity to find real betting value.
Novak Djokovic (-138): Djokovic is one of the greatest to ever do it and has owned this event like few others. He has won the last four men's singles events (not counting 2020, when the tournament was shut down due to COVID-19.
With seven Wimbledon championships to his name, Djokovic has been untouched on the biggest stage in tennis and hasn't shown any signs of slowing down. Until someone else proves they're better for at least one event, there's no reason to go with anyone else.
Elena Rybakina (+400): The defending ladies' singles tournament winner. Since Serena Williams hung up her racket, there has been a new winner every year at Wimbledon going back to 2016. The competition is stiff and Rybakina will have a tough task in attempting to repeat as champion.
Even still, the third-ranked player in the world has a pair of singles wins on Tour this year and has a strong 31-8 singles record. She has proven the ability to turn it up in big moments and there is none bigger than Wimbledon. There are reports, though, that she's battling a viral illness ahead of the event, so maybe hold off on placing that wager for now.
Iga Swiatek (+400): Swiatek is the top-ranked player in the world right now and comes in as the favourite according to most pundits. Given her 35-6 record and three singles titles in 2023, it's hard to argue with her as a frontrunner for the 2023 Wimbledon crown.
Though she has been very strong on clay, Swiatek is hopeful about her performance on the famed grass courts of Wimbledon. Swiatek is looking to continue the line of first-time winners at the event, preventing the first repeat since Williams did so in 2015 and 2016.
Three players to fade
Not all of the favoured players are going to have success. Knowing which big names to stay away from can put you in the best position to come away with a winning pick. Here are three names that you need to stay far, far away from.
Daniil Medvedev (+1600): While Medvedev sits near the top of the odds table, he's not a player that we are backing in Wimbledon. He had a very disappointing showing in the first major championship of the year at the Australian Open where he bowed out early.
Medvedev doesn't have the greatest track record on grass surfaces, something he'll need to figure out for Wimbledon. He was already upset on grass earlier this year and is not someone that we would consider taking at those odds.
Venus Williams (+30000): The odds should be enough to deter you from betting on Williams. But it's hard to ignore the name value that Williams brings to the table, especially with the kind of resume that she has built over her career.
She's a seven-time Grand Slam champion and has been named one of seven players to be given a wild card into the event. At 43 years old, her best days are behind her. She's no pushover, but anyone taking her to win the tournament outright is more than likely donating their bet.
Stefanos Tsitsipas (+4000): This one is a bit of a borderline pick because Tsitsipas is considered to be one of the best rising stars in all of men's tennis. Given that he has a complete, all-around game, it should make him well-suited to take on the grass at the All England Lawn Tennis & Croquet Club.
He's great around the net and has powerful groundstrokes, but still hasn't quite put together a full run to fully enter the elite scene. He lost a heated third-round matchup against Nick Kyrgios last year that earned him recognition, but his best days are definitely ahead of him.
Three dark horses to watch
Not every tournament comes down to choosing the favourite. For the men, just about everyone feels like a dark horse because of the dominance of Djokovic. On the women's side, there are a few names to watch that could contend but the real dark horses lay on the men's side.
Taylor Fritz (+2800): He isn't a dark horse in the sense of being one of the lower-rated players in the tournament, but Fritz is still considered a longshot. Ranked eighth in the world, Fritz has won in his last four ATP finals to bring momentum into the event.
The real reason to watch Fritz is his performance on grass courts. He won the Eastbourne, something of a tune-up tournament, twice over the last four years. That shows his penchant for performing on grass courts like he will face at Wimbledon.
Holger Rune (+3300): Rune has been one to watch since last season, ticking upward even in the face of earning somewhat of a "bad boy" reputation recently. He played with a fire that few others can match, helping him to beat five players ranked in the top 10 to earn a Paris Masters win.
His demeanour can also be his downfall. He clashes with fans and lets his emotions throw him off of his game. If he can keep his cool and focus on the game, he's not only a threat to win Wimbledon, but to challenge for the top spot in the world.
Coco Gauff (+1800): Toward the bottom half of the top-10 favourites is Gauff. At 18 years old, the seventh-ranked player in the world is one to watch in the very near future. She reached the French Open Final last year, her first-ever Grand Slam final.
Though Swiatek has been dominant this year, Gauff has the talent to challenge her. If she can topple the top-ranked player in the world, it could develop the kind of budding rivalry that can take women's tennis to the next level.