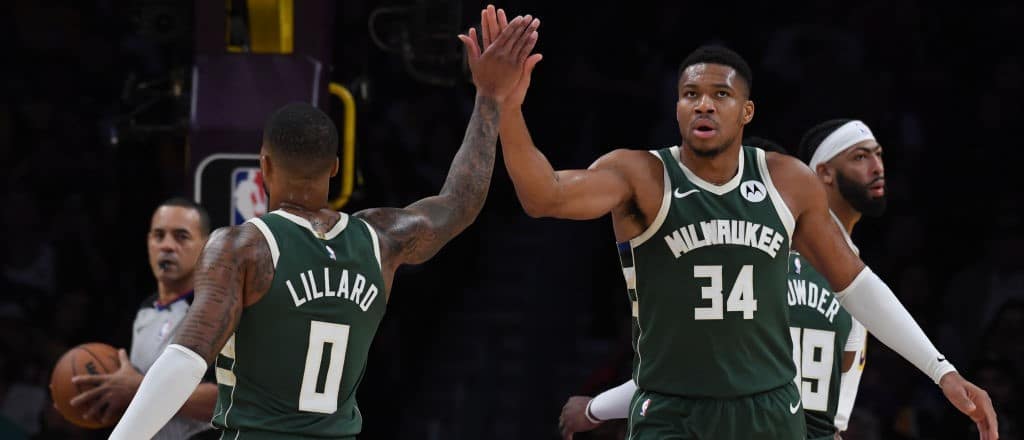 We're less than a week away from the start of the NBA regular season.
Join Canada Sports Betting for a trip around the Association to examine championship odds, in-season tournament odds, season win totals, and other season-long prop bets ahead of the start of the regular season on Oct. 24.
This Sunday, we're taking a team-by-team journey through the Central Division, where the Milwaukee Bucks, Cleveland Cavaliers, Chicago Bulls, Indiana Pacers, and Detroit Pistons reside.
Let's get into a more in-depth preview of the division using bet365's odds.
Milwaukee Bucks Odds
NBA Championship odds: +350
Conference odds: +150
Division odds: -350
In-season tournament odds: +750
Season win total: 53.5 (over -110, under -110)
To make the playoffs: Yes (-5000), No (+1550)
Key departures: Grayson Allen (PHX), Jevon Carter (CHI), Goran Dragic, Jrue Holiday (BOS), Joe Ingles (ORL), Meyers Leonard, Wesley Matthews (ATL).
Key additions: Malik Beasley (LAL), Marques Bolden, Andre Jackson Jr. (R), Damian Lillard (POR), Chris Livingston (R), Robin Lopez (CLE), Omari Moore (R), Cameron Payne (PHX), TyTy Washington (HOU).
Season outlook: If you had a futures ticket on the Bucks in any capacity prior to the Damian Lillard trade, pat yourself on the back. Once the Bucks acquired the superstar point guard from the Trail Blazers their odds considerably shortened in nearly every team futures betting market, and for good reason. They now have the shortest odds in the league to win the NBA title, the best odds to win the Eastern Conference, and are the frontrunners to win the Central Division. Giannis and Lillard have a decent supporting cast, too, with the likes of veterans Bobby Portis, Brook Lopez, Khris Middleton, and Robin Lopez to lean on. The Bucks are dangerous, and if they can stay healthy, they'll likely be playing for the Larry O'Brien Trophy this spring.
Best bet: Sportsbooks were offering odds ranging between +550 and +850 on the Bucks to win it all prior to the Lillard trade, so wagering on them now at +350 would be completely demoralizing. A good workaround to boost value betting on the Bucks could be to wager on new head coach Adrian Griffin to win Coach of the Year at +650. After serving as an assistant coach with the Raptors for the past several seasons, Griffin is finally getting his first shot at an NBA head coaching job. If the Bucks win the NBA title, it'll also be very likely that Griffin also claims this award.
Adrian Griffin to win Coach of the Year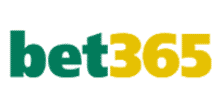 +650
Cleveland Cavaliers Odds
NBA Championship odds: +2800
Conference odds: +1100
Division odds: +270
In-season tournament odds: +1400
Season win total: 50.5 (over +100, under -125)
To make the playoffs: Yes (-1200), No (+725)
Key departures: Mamadi Diakite, Danny Green (PHI), Robin Lopez (MIL), Raul Neto, Cedi Osman (SAS), Lamar Stevens (BOS), Dylan Windler (NYK).
Key additions: Emoni Bates (R), Sharife Cooper, Ty Jerome (GSW), Damian Jones (UTA), Georges Niang (PHI), Craig Porter Jr. (R), Zhaire Smith, Max Strus (MIA), Tristan Thompson (LAL).
Season outlook: The Cavaliers exceeded expectations last year, snatching 51 wins to claim the fourth-best record in the Eastern Conference. Most sportsbooks had posted their season win total last season somewhere in the neighbourhood of 42-44 wins, making the Cavs one of the surprise regular season teams. Oddsmakers won't be caught off guard again this year, though, as the Cavs' win total is north of 50 this time around, which seems accurate after the team had a very quiet offseason and is largely returning the same squad. Max Strus is the team's biggest offseason addition, but he has comparable numbers to the departed Cedi Osman. The team's continued success this season likely hinges on the further development of Evan Mobley, and a healthy season from scoring machine Donovan Mitchell.
Best bet: I'm keeping an eye on Mobley at +700 to win Defensive Player of the Year after being named to the All-NBA Defensive First Team last season and finishing third in voting in the category. He's put on seven pounds of muscle during the offseason and has also been working on his three-point shooting over the summer in an attempt to become a better all-around player. Jaren Jackson Jr. is the only other player with shorter odds to win the award.
Chicago Bulls Odds
NBA Championship odds: +12500
Conference odds: +6000
Division odds: +3300
In-season tournament odds: +3300
Season win total: 37.5 (over +100, under -125)
To make the playoffs: Yes (+165), No (-200)
Key departures: Patrick Beverley (PHI), Javonte Green, Derrick Jones Jr. (DAL), Marko Simonovic.
Key additions: Onuralp Bitim (R), Jevon Carter (MIL), Torrey Craig (PHX), Julian Phillips (R), Adama Sanogo (R), Terry Taylor.
Season outlook: Despite boasting some elite offensive talent on their roster, the Bulls just can't get over the hump to become serious contenders in the Eastern Conference. Lonzo Ball will miss the entire season after undergoing his third knee surgery, and who knows how many games oft-injured guard Zach LaVine will be able to play this year? He was healthy and suited up in 77 games last year and posted nearly 25 points per game, but the team still couldn't finish over .500. And how much more does DeMar DeRozan have left in the tank? He's 34 years old heading into this campaign and he remains a pure scorer that shoots from beyond the arc well below the league average. The chemistry just isn't right on this team, and adjustments to the roster will have to be made before they're contenders again.
Best bet: There isn't a Bulls-related market jumping off the page, but if I had to pick one, it'd be +140 to participate in the play-in tournament. There's enough talent on this roster to finish around the .500 mark, which should be enough to claim a play-in berth in the Eastern Conference. But if things go south early in the season, DeRozan and his expiring contract could be dealt at some point to a contender and this team could plummet in the standings. There's a very realistic chance this team gets blown up by management and absolutely tanks down the stretch.
Indiana Pacers Odds
NBA Championship odds: +20000
Conference odds: +10000
Division odds: +3300
In-season tournament odds: +3300
Season win total: 37.5 (over -125, under +100)
To make the playoffs: Yes (+110), No (-140)
Key departures: Oshae Brissett (BOS), Chris Duarte (SAC), George Hill, James Johnson, Gabe York.
Key additions: Bruce Brown (DEN), Ben Sheppard (R), Obi Toppin (NYK), Oscar Tshiebwe (R), Jarace Walker (R), Isaiah Wong (R).
Season outlook: Oddsmakers are projecting the Pacers to be 2.5 wins better than they were last season, but if the team's young core takes a step forward this year, they could be closer to .500 or better. The additions of Bruce Brown and Obi Toppin this offseason improved the team's overall depth, and Myles Turner is still one of the best rim protectors in the league. Point guard Tyrese Haliburton gained some valuable experience playing with Team USA at the FIBA World Cup and appears ready to lead the franchise out of the rebuilding phase. He'll also have a pair of up-and-coming Canadians, Andrew Nembhard and Bennedict Mathurin, to help lift the team to playoff contender status.
Best bet: You'll have to pay a little juice (-125) to wager on the over 37.5 regular season wins at bet365, but this team should exceed those expectations. Wagering on the Pacers to also make the playoffs seems like a viable option, too. But shop around because some books are offering odds as high as +140 on Indiana to clinch a postseason berth.
Detroit Pistons Odds
NBA Championship odds: +30000
Conference odds: +15000
Division odds: +15000
In-season tournament odds: +7500
Season win total: 27.5 (over -110, under -110)
To make the playoffs: Yes (+1075), No (-2000)
Key departures: Hamidou Diallo, R.J. Hampton (MIA), Cory Joseph (GSW), Rodney McGruder (GSW), Eugene Omoruyi (WAS).
Key additions: Malcolm Cazalon (R), Joe Harris (BKN), Monte Morris (WAS), Jontay Porter, Marcus Sasser (R), Zavier Simpson, Ausar Thompson (R), Stanley Umude.
Season outlook: It's been five years since the Pistons won more than 23 games, but this year's young group should break through that barrier with the help of new head coach Monty Williams. However, their ceiling might not be that much higher than the 27.5 regular season wins oddsmakers are predicting. There's lots of raw potential on this roster, which is loaded with several recent draft lottery picks, but it'll take a miracle for this squad to get back to the playoffs this year.
Best bet: Put your futures money elsewhere. Nothing to see here.