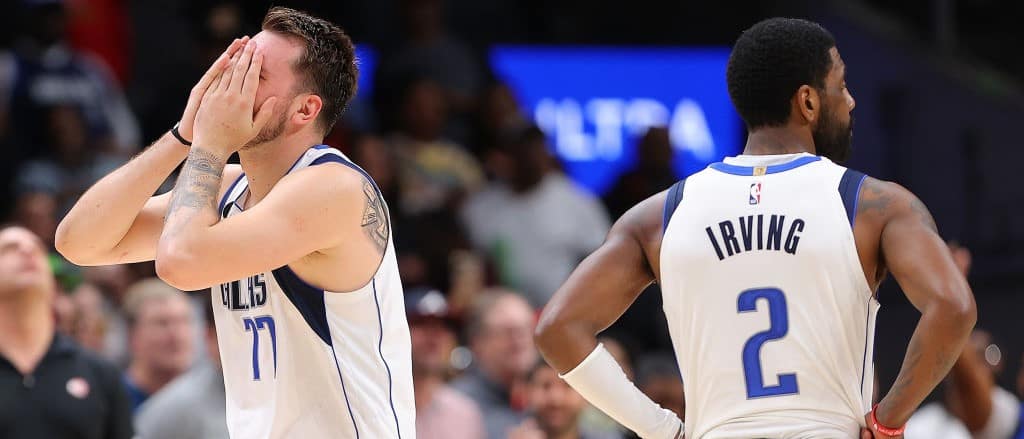 The leaves are falling and that means that the NBA season is on the horizon.
Join Canada Sports Betting for a trip around the Association to examine championship odds, in-season tournament odds, season win totals, and other season-long prop bets ahead of the start of the regular season on Oct. 24.
We'll start our team-by-team journey in the Southwest Division, where the Dallas Mavericks, Memphis Grizzlies, New Orleans Pelicans, San Antonio Spurs, and Houston Rockets reside.
Let's get into a more in-depth preview of the division using bet365's odds.
Dallas Mavericks Odds
NBA Championship odds: +1800
Conference odds: +1000
Division odds: +180
In-season tournament odds: +2200
Season win total: 44.5 (over -150, under +120)
To make the playoffs: Yes (-185), No (+155)
Key departures: Davis Bertans (OKC), Reggie Bullock (HOU), Justin Holiday (DEN), JaVale McGee (SAC), Frank Ntilikina (CHA), Theo Pinson, Christian Wood (LAL).
Key additions: Greg Brown, Seth Curry (BKN), Dante Exum, Richaun Holmes (SAC), Derrick Jones Jr. (CHI), Dereck Lively II (R), Mike Miles Jr. (R), Olivier-Maxence Prosper (R), Joe Wieskamp (TOR), Grant Williams (BOS).
Season outlook: Expectations were high when the Mavericks traded for Kyrie Irving and his dynamic personality last February for a playoff push, but the results were disastrous, resulting in Dallas missing the postseason entirely. Doncic and Irving were both battling injuries down the stretch, though and only played 16 games together. Irving re-signed with the Mavericks for three years in the offseason, so we'll get to see a larger sample size of the duo co-existing on the court. The health of Irving and Doncic will be the key to succeeding this season. If they can both stay on the floor and develop some chemistry, Dallas could be poised for a deep playoff run. But it also wouldn't be surprising if Irving creates another scandal and/or controversy with his outlandish behaviour that pulls the team apart.
Best bet: Is this the year Doncic finally wins the MVP Award? He looked unstoppable at the FIBA World Cup this summer, coming away as the tournament's top scorer with 216 total points while leading Slovenia to a seventh-place finish. He has the second-shortest odds (+500) to win the award behind Nikola Jokic (+400). And with Giannis Antetokounmpo (+600 to win MVP) now sharing the court with Damian Lillard (+2200 to win MVP) in Milwaukee, perhaps the Greek Freak's stats fall off slightly this year.
Luka Doncic to win MVP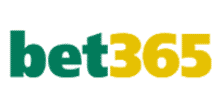 +500
Memphis Grizzlies Odds
NBA Championship odds: +2500
Conference odds: +1400
Division odds: +150
In-season tournament odds: +2500
Season win total: 46.5 (over -110, under -110)
To make the playoffs: Yes (-240), No (+195)
Key departures: Dillon Brooks (HOU), Tyus Jones (WAS).
Key additions: Shaquille Harrison (LAL), G.G. Jackson (R), Mychal Mulder, Derrick Rose (NYK), Marcus Smart (BOS).
Season outlook: Bettors need to know that star point guard Ja Morant is suspended for the first 25 games of the season for flashing a gun for a second time on social media. Morant's increasingly erratic behaviour over the last year is extremely worrisome for the Grizzlies, who are a pretty damn good basketball team when they have their superstar focused and on the floor. The suspension makes this team incredibly difficult to handicap this season, but the Grizzlies did make some shrewd moves to shore up the backcourt by adding veterans Derrick Rose and Marcus Smart. It's also notable that bad boy Dillon Brooks is no longer with the club after signing a lucrative deal with Houston.
Best bet: Jaren Jackson Jr. has led the league in blocks per game in two consecutive seasons. Last year, he averaged three blocks per game, easily earning the distinction over Brooklyn's Nic Claxton and Milwaukee's Brook Lopez, who both averaged 2.5 blocks per game. Heading into the 2023-24 season, Jackson Jr. has the second-shortest odds at +225 to lead the league in the stat category again. Unless rookie Victor Wembanyama can do something special on the defensive end, Jackson Jr. should be the most feared defender in the paint again this year.
New Orleans Pelicans Odds
NBA Championship odds: +4000
Conference odds: +2500
Division odds: +220
In-season tournament odds: +2800
Season win total: 43.5 (over -115, under -105)
To make the playoffs: Yes (-125), No (+100)
Key departures: Jaxson Hayes (LAL), Willy Hernangómez, Josh Richardson (MIA), Garrett Temple (TOR).
Key additions: Kaiser Gates (R), Jordan Hawkins (R), Malcolm Hill, Cody Zeller (MIA).
Season outlook: After a 42-win season last year, the Pelicans could post 50 wins or more this year if Zion Williamson can stay healthy for the majority of the season. The hulking power forward has never appeared in more than 61 games during each of his three NBA seasons since being drafted first overall in 2019 due to various injuries. In just 29 games last year, he averaged 26 points, seven rebounds, and nearly five assists per game. A full season with veteran guard CJ McCollum should also help lift the floor for the Pelicans this season. This team's starting five looks impressive on paper, but many of them have extensive injury histories.
Best bet: If you're skeptical about the Pelicans' chances of being one of the top six teams in the Western Conference and qualifying for the playoffs, placing a wager on them to qualify for the play-in tournament (+135) might be the best bet this year. New Orleans finished as the No. 10 seed last year and then promptly bowed out of the tournament with a disappointing loss to the Oklahoma City Thunder. If oddsmakers are correct with their season win total projections and this team finishes with around 43 or 44 wins, that should place the Pelicans somewhere between the No. 7 and No. 10 seeds in the West. Most respected prediction models have the Pelicans finishing anywhere between sixth and 10th in the West standings, which gives this wager an excellent shot at hitting.
San Antonio Spurs Odds
NBA Championship odds: +15000
Conference odds: +8000
Division odds: +15000
In-season tournament odds: +5000
Season win total: 30.5 (over -110, under -110)
To make the playoffs: Yes (+1225), No (-2500)
Key departures: Keita Bates-Diop (PHX), Gorgui Dieng, Romeo Langford (UTA).
Key additions: Sidy Cissoko (R), Cedi Osman (CLE), Sir'Jabari Rice (R), Victor Wembanyama (R).
Season outlook: This should be an exciting year for the Spurs. Firstly, legendary head coach Gregg Popovich signed a five-year contract extension, keeping him with the franchise through the 2027-28 season. And secondly, the Spurs won the 2023 Draft Lottery and selected seven-foot-four big man Victor Wembanyama out of France with the first overall pick. He's the most hyped prospect since LeBron James, but don't be mistaken, this team is in a full rebuild phase. There will be growing pains, and there are concerns about how Wembanyama's wiry frame will hold up over the course of a gruelling NBA regular season.
Best bet: You can bet Wembanyama at even money to win the Rookie of the Year Award, but bet365 also has several special player markets for the Spurs big man in their "Regular Season Specials" menu. In his preseason debut, Wembanyama scored 20 points, grabbed five rebounds, blocked a shot, and hit a pair of three-pointers in just 19 minutes. And although it's an extremely small sample size, he displayed his awesome potential. Some of his props that caught my eye include: To average 9+ rebounds per game this season (+115), to score 35+ points in a game (+100), to average 20+ points and 2+ plus blocks per game this season (+230). Wagering on him to score 35 or more points in a game gives you theoretically 82 chances, providing he stays healthy, to cash in on this prop at even money. I love his chances of accomplishing this feat at some point in the season.
Victor Wembanyama to score 35+ points in a game this season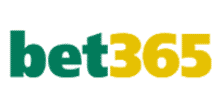 +100
Houston Rockets Odds
NBA Championship odds: +20000
Conference odds: +10000
Division odds: +3300
In-season tournament odds: +5000
Season win total: 31.5 (over -125, under +100)
To make the playoffs: Yes (+800), No (-2000)
Key departures: D.J. Augustin, Willie Cauley-Stein, Josh Christopher, Usman Garuba (GSW), Frank Kaminsky, K.J. Martin Jr. (LAC), Daishen Nix (MIN), TyTy Washington (MIL).
Key additions: Dillon Brooks (MEM), Reggie Bullock (DAL), Jeff Green (DEN), Nate Hinton, Aaron Holiday (ATL), Jock Landale (PHX), Jermaine Samuels (R), Amen Thompson (R), Fred VanVleet (TOR), Cam Whitmore (R).
Season outlook: The Rockets finished with an ugly 22-60 record last season, but they should be more competitive this year after a busy offseason. The additions of Canadian bad boy Dillon Brooks and former Raptors point guard Fred VanVleet should help raise the team's floor this season and the hope is Jalen Green takes another step forward after averaging 22 points per game last year. Amen Thompson, the fourth overall pick in the 2023 Draft, will have a chance to develop coming off the bench, at least initially. It'll be a long year for the Rockets, but at least there's some optimism surrounding the club this year.
Best bet: There isn't a market I really like betting into here. But if I had to place a wager, I'd go with Green to average 25 points per game or more at +400. He's a pure scorer and could take another step forward this year with the added veteran support.