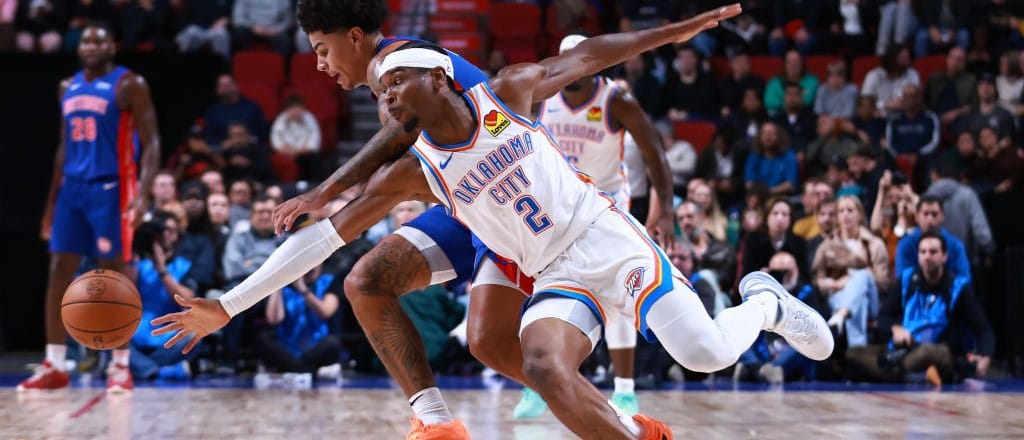 The leaves are falling, and that means that the NBA season is on the horizon.
Join Canada Sports Betting for a trip around the Association to examine championship odds, in-season tournament odds, season win totals, and other season-long prop bets ahead of the start of the regular season on Oct. 24.
This week, we'll start our team-by-team journey in the Northwest Division, where the Denver Nuggets, Minnesota Timberwolves, Oklahoma City Thunder, Utah Jazz, and Portland Trail Blazers reside.
Let's get into a more in-depth preview of the division using bet365's odds.
Denver Nuggets Odds
NBA Championship odds: +450
Conference odds: +240
Division odds: -400
In-season tournament odds: +850
Season win total: 52.5 (over -110, under -110)
To make the playoffs: Yes (-4000), No (+1500)
Key departures: Bruce Brown (IND), Thomas Bryant (MIA), Jeff Green (HOU), Ish Smith, Jack White (OKC).
Key additions: Amida Brimah, Justin Holiday (DAL), Jay Huff (WAS), Braxton Key, Jalen Pickett (R), Julian Strawther (R), Hunter Tyson (R)
Season outlook: The defending champs are bringing back their starting five for a title defence but pulling off a repeat won't be easy. Losing Bruce Brown to Indiana will hurt the team's depth off the bench this year. He averaged 12 points per game during last year's playoff run while being a key energy guy for the squad. Veteran forward Jeff Green also left for Houston this offseason, so Denver has some holes to fill in regards to role players. Depth could be an issue, but it's also an issue that can be addressed via trade at some point during the season.
Best bet: Under 52.5 wins (-110). The Nuggets recorded 53 wins en route to the NBA title last year, but how fatigued will their core be after the exhausting postseason they just endured? Jamal Murray's durability is questionable after he struggled with injuries over parts of the last three seasons, and Nikola Jokic was so fatigued after last year's title run, he joked he wanted to forego the championship parade and just "go home." Without a sufficient supporting cast, there's a serious possibility of a championship hangover here. But in a weak division, Denver should still easily claim the division crown.
Nuggets under 52.5 regular season wins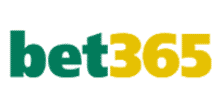 -110
Minnesota Timberwolves Odds
NBA Championship odds: +7000
Conference odds: +3300
Division odds: +600
In-season tournament odds: +2200
Season win total: 43.5 (over -130, under +105)
To make the playoffs: Yes (-140), No (+110)
Key departures: Nathan Knight (NYK), Jaylen Nowell (SAC), Taurean Prince (LAL), Austin Rivers.
Key additions: Troy Brown (LAL), Jaylen Clark (R), Trevor Keels (NYK), Vit Krejci (ATL), Tyrese Martin (ATL), Leonard Miller (R), Shake Milton (PHI), Daishen Nix (HOU).
Season outlook: Expectations were high when the organization brought in Rudy Gobert to pair with Karl-Anthony Towns, but the Twin Towers experiment largely failed last season, mostly due to Towns missing a huge number of games due to injury. The T-Wolves have over $71 million committed to the pair this season and they'll run it back as they attempt to defy the small-ball era. Next year, Anthony Edwards' five-year extension kicks in that could pay him upwards of $260 million, so the pressure is on for this group to perform now before the team's salary cap situation turns downright ugly next year. If Minnesota isn't in a playoff spot by the time the trade deadline rolls around, contending teams will be calling about the availability of Gobert.
Best bet: I love Anthony Edwards as a dark horse (+4500) to lead the league in points per game. In the 2023-24 NBA GM survey, general managers tabbed Edwards (23%) as the most likely player to have a breakout season. He averaged 24.6 points per game for the T-Wolves last season, but he ended the season on a high note, posting an average of 29.8 points per game in April. Edwards is also coming off a strong showing with Team USA at the FIBA World Cup, which should boost his confidence even more coming into this season.
Oklahoma City Thunder Odds
NBA Championship odds: +7000
Conference odds: +3300
Division odds: +650
In-season tournament odds: +2200
Season win total: 44.5 (over -110, under -110)
To make the playoffs: Yes (-150), No (+120)
Key departures: Jared Butler (WAS), Dario Saric (GSW).
Key additions: Davis Bertans (DAL), Keyontae Johnson (R), Vasilije Micic (R), Victor Oladipo (MIA), Cason Wallace (R), Jack White (DEN).
Season outlook: The Thunder took a huge step forward last season by snatching 40 wins and clinching a play-in tournament berth and they should be even better in 2023-24. After missing all of last season with a right foot injury, Chet Holmgren will be added to the mix of young, blossoming talent on the Thunder. The No. 2 pick in the 2022 draft posted averages of 14 points, 8.4 rebounds, 2.8 assists, 2 steals, and 2.8 blocks in five summer league games while shooting 50% from the field. If the seven-foot-one centre can live up to the hype and stay healthy, OKC could be a playoff team this year. Canadians Shai Gilgeous-Alexander and Luguentz Dort are fresh off a strong showing at the FIBA World Cup, where Canada placed third and qualified for the 2024 Summer Olympics. SGA averaged 31.4 points per game last season, which ranked fourth behind Joel Embiid, Luka Doncic, and Damian Lillard.
Best bet: To make the playoffs (-150). The playoff field is wide open in the Western Conference after the Suns, Lakers, Nuggets, and Warriors. I really feel like the Thunder have the most upside of the other potential playoff teams in the conference (Clippers, Grizzlies, Timberwolves, Kings, Pelicans, Mavericks). Each of those six other playoff contenders has glaring potential issues heading into the season.
Thunder to make the playoffs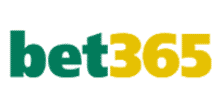 -150
Utah Jazz Odds
NBA Championship odds: +25000
Conference odds: +12500
Division odds: +3300
In-season tournament odds: +4000
Season win total: 36.5 (over -105, under -115)
To make the playoffs: Yes (+475), No (-700)
Key departures: Udoka Azubuike (PHX), Vernon Carey Jr., Rudy Gay (GSW), Damian Jones (CLE), Juan Toscano.
Key additions: Josh Christopher (HOU), John Collins (ATL), Keyonte George (R), Taylor Hendricks (R), Romeo Langford (SAS), Brice Sensabaugh (R), Omer Yurtseven (MIA).
Season outlook: The Jazz stockpiled draft picks when they traded away Donovan Mitchell and Gobert two summers ago, and they're still searching for an identity as they rebuild. That being said, Utah already has some solid pieces in place with Lauri Markkanen and second-year centre Walker Kessler. John Collins also has the potential to be a nice addition to the frontcourt after averaging 21.6 points per game for the Hawks back in 2019-20. He was born in Utah and should relish the opportunity to play for his home team. Utah used the ninth pick in the most recent draft on versatile forward Taylor Hendricks, but there seems to be more enthusiasm for its second pick in the first round, guard Keyonte George. The Jazz aren't likely a playoff team, but they won't be pushovers either.
Best bet: Jazz over 36.5 wins (-105). With a decent starting five and Kelly Olynyk and Collin Sexton coming off the bench, the Jazz could push closer to 40 wins this season. If Kessler can build on his impressive rookie season in which he nearly averaged a double-double and over two blocks per game, this team will start trending in the right direction.
Portland Trail Blazers Odds
NBA Championship odds: +25000
Conference odds: +12500
Division odds: +8000
In-season tournament odds: +6600
Season win total: 29.5 (over +110, under -130)
To make the playoffs: Yes (+1125), No (-2200)
Key departures: Drew Eubanks (PHX), Keon Johnson (PHX), Damian Lillard (MIL), Nassir Little (PHX), Jusuf Nurkic (PHX), Cam Reddish (LAL), Trendon Watford (BKN), Jeenathan Williams, Justise Winslow.
Key additions: Deandre Ayton (PHX), Malcolm Brogdon (BOS), Moses Brown, Toumani Camara (R), Scoot Henderson (R), Skylar Mays, Justin Minaya, Kris Murray (R), Rayan Rupert (R), Robert Williams (BOS).
Season outlook: The youth movement has officially begun in Portland after moving on from Lillard and that likely means some serious growing pains for the franchise this year. The average age of their projected starting five is 23.4 years old, with forward Jerami Grant as the lone veteran at 29. As the roster currently stands, Portland does have sharpshooter Malcolm Brogdon to provide some offence, but rumours are swirling that the Blazers could trade him sooner rather than later to maximize his trade value. Scoot Henderson, the third overall pick in the 2023 draft, will be thrust into the spotlight right away and should see a ton of minutes. Deandre Ayton will also get the opportunity to play a more prominent role after being acquired from Phoenix via the three-team Lillard trade. This team appears to be a few years away from contention.
Best bet: In a recent interview with Playmaker, Henderson declared he "will win Rookie of the Year." He has the second-shortest odds (+300) behind Victor Wembanyama (+100) to win the award, but he will have the opportunity to pad his individual stats with the departure of Lillard. Wembanyama is being touted as the best NBA prospect since LeBron James, but should he falter or succumb to injury, Henderson's prediction of claiming the hardware could come to fruition.