The NBA preseason is almost over. Teams, fans, and players alike are gearing up for the 2023-24 NBA season.
To help you get ready for the new season, Canada Sports Betting has all the best bets and NBA predictions for each NBA team. We're going division-by-division and taking a look at the championship odds, in-season tournament odds, season win totals, and other season-long prop bets until we have previewed every NBA team.
This one is our NBA Southeast Division preview. Keep reading to see what we think of the Atlanta Hawks, Charlotte Hornets, Miami Heat, Orlando Magic, and Washington Wizards chances heading into the 2023-24 season.
If you want to fade or back any of our NBA predictions, you can find all our Southeast Division bets at bet365 sportsbook.
This post is part of a series looking at all six NBA divisions. Make sure to check out all of our previews as they come!
Northwest – Pacific – Southwest – Central – Southeast – Atlantic (Coming Monday)
Atlanta Hawks Odds
NBA Championship odds: +7000
Conference odds: +2500
Division odds: +210
In-season tournament odds: +2000
Season win total: 42.5 (over -115, under -105)
To make the playoffs: Yes (-220), No (+175)
Key departures: John Collins (UTA), Lou Williams (RET) Aaron Holiday (HOU), Tyrese Martin (MIN), Vít Krejčí (MIN)
Key additions: Patty Mills (BKN), Wesley Matthews (MIL), Kobe Bufkin (R), Mouhamed Gueye (R)
Season outlook: We are entering make-or-break territory for the Atlanta Hawks. They have been a playoff team in each of the last three seasons, but they are starting to regress when it comes to wins and playoff performances.
The Hawks have been knocked out of the playoffs in the first round for two straight seasons. Last year, they were barely a .500 team and squeaked into the playoffs via the play-in tournament after finishing the regular season with just 41 wins.
Atlanta has gone big on guard Trae Young by shipping out forward John Collins to the Utah Jazz. Sure, Young is an electrifying player to watch on his best nights, but he's proven to be a limited player compared to the other genuine star point guards in the NBA like Damian Lillard and Stephen Curry. Other players need to start stepping up and filling the voids Young can't fill on his own.
Saddiq Bey, De'Andre Hunter, Dejounte Murray need to have strong seasons. If they do, Atlanta can be one of the best teams in the East. If they don't, the Hawks will still be a playoff team but don't expect much from them in the playoffs.
Best bet: We've seen a lot of NBA Southeast Division predictions going all in on the Hawks' downfall. Many are predicting them to finish with less than 42 wins and miss the playoffs. We definitely are not sure about the Hawks this season, but we think those bets are a stretch too far.
You would be better off backing a player prop bet. Our best bet for this category is Dejaunte Murray to lead the NBA in steals at +1200. Murray is one of the best defenders in the league, he has the potential to lead the league in steals every season. With Collins gone, the Hawks should play faster, leading to more possessions, and more opportunities for steals for Murray.
Other candidates for this bet are OG Anunoby, who led the league last season, at +260, Jimmy Butler (+300), and Paul George (+400).
Charlotte Hornets over 31.5 wins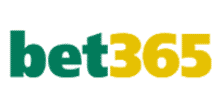 -110
Charlotte Hornets Odds
NBA Championship odds: +30000
Conference odds: +15000
Division odds: +2200
In-season tournament odds: +5000
Season win total: 31.5 (over -110, under -110)
To make the playoffs: Yes (+625), No (-1000)
Key departures: Kelly Oubre Jr. (PHI), Dennis Smith Jr. (BKN), Kai Jones, Sviatoslav Mykhailiuk (BOS)
Key additions: Brandon Miller (R), Nick Smith Jr. (R), Frank Ntilikina (DAL), Nathan Mensah (R), RJ Hunter, Edmond Sumner (BKN)
Season outlook: If you look at the Bet365 NBA Championship odds, or pretty much any other NBA predictions, you'll see that the Charlotte Hornets are predicted to be one of the worst teams in the NBA this season. Bet365 has given them the worst championship odds in the league, and ESPN ranked Charlotte 29 out of 30 on their most recent power rankings. Despite all of this, we are hopeful for the Hornets.
Charlotte still has LaMelo ball. He was injured last year, so we forgive some people for forgetting this. What's unforgivable is people also forget how good this Charlotte team was two years ago before Ball got hurt. In the 2021-22 season, Charlotte won 43 games. Four of the five most used players from that season are still on the Hornets roster, and they've added a great rookie wing in Brandon Miller via the draft.
Don't get us wrong, we aren't saying Charlotte will be contenders. They might not even make the playoffs. We're just saying they will be better than the betting sites think they will be. This team's ceiling is the play-in game, so don't be surprised if they are around there at the end of the season.
Best bet: Our season outlook makes it pretty clear how we feel about the Hornets this year. We think bet365 is wrong about Charlotte. Because of this, our best bet is the over on total wins. 31.5 wins is very low. They won 27 without Ball, Miller, and Miles Bridges.
At -110 odds, the over on wins is a good bet. If you want some extra assurances about this prediction, Charlotte has out-performed their total win lines by more than all but three other NBA teams over the past decade.
Miami Heat Odds
NBA Championship odds: +2000
Conference odds: +900
Division odds: -180
In-season tournament odds: +1600
Season win total: 45.5 (over +100, under -125)
To make the playoffs: Yes (-700), No (+475)
Key departures: Victor Oladipo (HOU), Gabe Vincent (LAL), Max Strus (CLE), Cody Zeller (CHA)
Key additions: Josh Richardson (NOP), Thomas Bryant (DEN)
Season outlook: Most teams come into a new season excited to see how their teams look after a summer of moves. For the Miami Heat, the story of the start of their 2023-24 NBA season is who they didn't sign. Miami was the only team Damian Lillard expressed he wanted to play for. Dame's agent went so far as to tell other teams that Lillard would not play for them if they traded for him.
As we all know, Lillard did not go to Miami. Despite this, his trade has made an enormous impact on the Heat. By going to Milwaukee, Dame has made the Milwaukee Bucks even bigger favourites to win the East ahead of the Heat. Jrue Holiday going to the Celtics as collateral damage from that trade also hurts the Heat's chances.
Despite all these moves that Miami missed out on, they are still one of the best teams in the East. Miami should finish the season as a top-5 Eastern Conference team and make a deep playoff run. If Jimmy Butler shows up like he normally does in the playoffs, we could see the Heat even making it back to the NBA Finals.
Best bet: We are confident about the Miami Heat going into this season, but we readily acknowledge that this team is tough to predict. They were one of the most confusing teams in the league last year and ended the season with a negative point differential, but somehow made it to the NBA Finals. A team with a negative point differential had not made the Finals since the 1950s.
While Miami is confusing, there is only one bet that is an absolute lock. When it comes to the Southeast Division, it's Miami and then everyone else. The Heat should win this division. Frankly, if they don't win, it will be very disappointing.
Bet365 is offering this bet at -180 odds. This represents good value considering how confident we are of Miami's chances. If you want to fade our pick, Atlanta has the second-best odds at +210.
Orlando Magic Odds
NBA Championship odds: +30000
Conference odds: +15000
Division odds: +1000
In-season tournament odds: +3300
Season win total: 36.5 (over -130, under +105)
To make the playoffs: Yes (+170), No (-210)
Key departures: Joe Ingles (MIL), Anthony Black (R), Jett Howard (R), Daeqwon Plowden
Key additions: Bol Bol (PHX)
Season outlook: The Orlando Magic are in the midst of a three-season playoff drought. They have been "rebuilding" since the 2011-12 NBA season, which has to be some kind of record. Unfortunately for Magic fans, this season will be another rebuilding year. However, it's not all bad. Young players, like last year's Rookie of the Year Paolo Banchero, Franz Wagner, and Wendell Carter Jr. should provide plenty of excitement and hope for the future.
If Banchero, Wagner, and Carter Jr. take another step forward this season, the Magic could finish the season in one of the play-in spots. If they don't, Orlando should finish between 11-14th in the East.
If we were Magic fans, we would be disappointed if the team missed out on play-in places. With that being said, if the team's young players show good progress and continue their development, missing the playoffs would not be that bad.
Best bet: As we've already discussed, making the Play-In Tournament is a very achievable goal for the Magic. The team just has too much potential to be as bad as they were last year again. This is why we like To Participate in Play-In Tournament – YES at +130 for the Magic.
Even if the Magic overachieve this season, we can't see them finishing higher than 7th in the East. A 7th place finish in the East would still mean you win your bet. If you want to fade our pick, betting on the Magic to miss the playoffs at -210 is your best bet.
Washington Wizards Odds
NBA Championship odds: +30000
Conference odds: +15000
Division odds: +8000
In-season tournament odds: +7500
Season win total: 23.5 (over -110, under -110)
To make the playoffs: Yes (+1225), No (-2500)
Key departures: Bradley Beal (PHX), Kristaps Porzingis (BOS), Monté Morris (DET), Jordan Goodwin (PHX)
Key additions: Jordan Poole (GSW), Landry Shamet (PHX), Tyus Jones (MEM), Danilo Gallinari (BOS), Mike Muscala (BOS), Ryan Rollins (GSW), Patrick Baldwin Jr. (GSW)
Season outlook: The Washington Wizards are in full tank mode this season. They shipped out Bradley Beal and Kristaps Porzingis in exchange for some draft picks, rotation players, and expiring contracts. Bet365 has given them the lowest predicted win total in the league.
What about our predictions? Are we going to buck the trend and predict big things for Washington? No. The Wizards will be very, very bad. Their roster now contains several players who will not be playing in DC next season. This season should be all about identifying who they should keep around as they rebuild their team in the coming years.
If Washington finishes anything better than last in the NBA, they will have overachieved.
Best bet: Picking a best bet for the Wizards is not easy, but we think we've done it. Jordan Poole will be leading the offence in Washington. This is something he has not had the chance to do yet in his young career. Poole has never averaged more than 30 minutes per game. He should do so with Washinton.
Because of Poole's new role in Washington, we like betting on him to get more than 6 assists per game. 6 would be a new career high for Poole, but we think he can get it done. After all, who else is going to run the offence for the Wizards? You can get +200 odds on this bet at bet365 now.