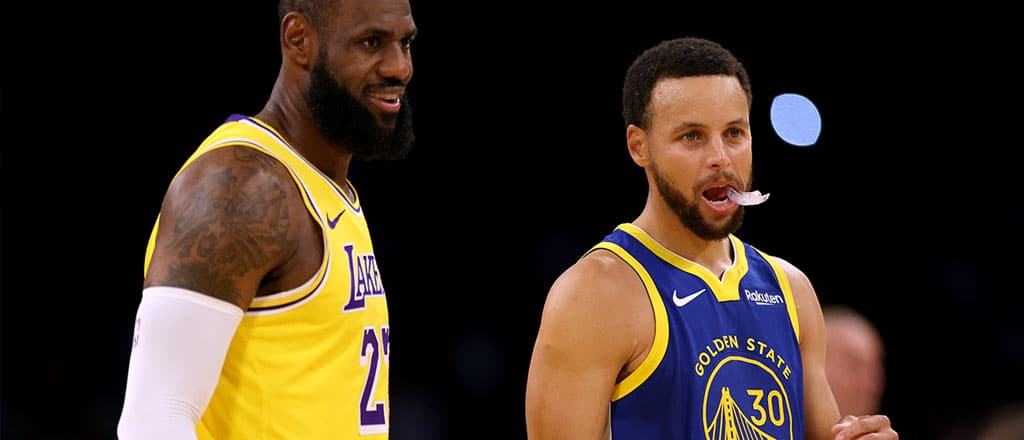 The 2023-24 NBA season is right around the corner. Rosters are just about set, preseason games have tipped off, and plenty of bettors are busy locking in futures wagers on the upcoming season.
To prepare for the new season, Canada Sports Betting is taking a look at the championship odds, in-season tournament odds, season win totals, and other season-long prop bets for every NBA team ahead of the regular season tip-off on October 24.
We've broken our NBA previews down by division. This preview will tell you everything you need to know about the loaded Pacific Division, which contains the Golden State Warriors, Los Angeles Clippers, Los Angeles Lakers, Phoenix Suns, and Sacramento Kings.
Keep reading to see what we think of these teams' chances this season and the best Pacific Division bets you can find at bet365 sportsbook.
Golden State Warriors Odds
NBA Championship odds: +1200
Conference odds: +650
Division odds: +375
In-season tournament odds: +1200
Season win total: 48.5 (over -105, under -115)
To make the playoffs: Yes (-450), No (+330)
Key departures: Jordan Poole (WAS), Patrick Baldwin Jr. (WAS), Andre Iguodala, Donte DiVincenzo (NYK), Ty Jerome (CLE)
Key additions: Chris Paul (PHX), Dario Saric (OKC), Cory Joseph (DET), Trayce Jackson-Davis (R), Brandin Podziemski (R)
Season outlook: The Golden State Warriors aren't quite in "Last Dance" territory, but it's starting to feel that way. Legends like Steph Curry, Klay Thompson, and Draymond Green are all in their mid-thirties. 38-year-old Chris Paul, who was acquired this offseason from the Suns via the Wizards, is also expected to play a key role on this Golden State team.
As long as their stars avoid major injuries, the Warriors should make the playoffs. Once in the playoffs, this team can cause problems for anyone. However, if young players like Moses Moody and Jonathan Kuminga don't make the jump many are expecting of them, it could be another early exit for the Warriors in the playoffs.
Best bet:
Staying healthy will be the biggest obstacle for the Golden State Warriors in the 2023-24 NBA season. If Curry, Thompson, or even Green is out for any significant amount of time, the rest of the team will struggle to cope. With that in mind, we're backing the under for the Warriors season win total. bet365 has set the win total line at 48.5 for the Warriors.
For context, Golden State earned just 44 wins last season. 49 wins would have been good enough to finish third in the Western Conference last year, so it's not exactly an easy number for a team to hit. Additionally, the West has gotten better since last season and the Warriors are a year older. Backing under 48.5 wins at -115 odds is our best bet for the Golden State Warriors.
Los Angeles Lakers to win Pacific Division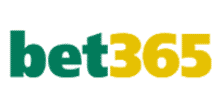 +375
Los Angeles Clippers Odds
NBA Championship odds: +1600
Conference odds: +900
Division odds: +600
In-season tournament odds: +2500
Season win total: 45.5 (over -115, under -105)
To make the playoffs: Yes (-250), No (+205)
Key departures: Eric Gordon (PHX)
Key additions: Kenyon Martin Jr. (HOU), Kobe Brown (R), Joshua Primo (SAS)
Season outlook: The Clippers are one of the most confusing teams in the league. They have largely stood pat in the offseason and have not made any major acquisitions. At the time of writing, they are linked to the Sixers' James Harden, but we aren't sure that move even makes the Clippers better.
Los Angeles' current problems relate to the ageing and inconsistent guards/forwards they already have on their roster. At their best, Paul George, Kawhi Leonard, and Russell Westbrook look like All-NBA players. The problem is that we are seeing the best of these players less and less often. George and Leonard played less than 60 games each and played in a combined two playoff games last season.
If the Clippers can somehow stay healthy, they could be competing for an NBA championship at the end of the season. Unfortunately, they probably won't. We imagine the Clippers getting into the playoffs comfortably and then getting knocked out in the first or second round.
Best bet: If there was any team in the NBA not to bet on this season, it would be the Los Angeles Clippers. With that being said, there are some Clippers bets that represent good value. Our favourite bet is Russell Westbrook to average 7+ assists per game this season. Bet365 is currently offering +120 odds on this bet, which is good value.
Westbrook hasn't averaged less than 7 assists per game since the 2013-14 season where his average was 6.9 assists. Because of their injury history, Paul George and Kawhi Leonard will take off several games this season, meaning Russ gets to run the show. When Russ runs the show, he gets assists. Notching up more than 7 assists per game should be light work for Westbrook this season.
Los Angeles Lakers Odds
NBA Championship odds: +1200
Conference odds: +650
Division odds: +375
In-season tournament odds: +1200
Season win total: 47.5 (over -115, under -105)
To make the playoffs: Yes (-425), No (+320)
Key departures: Shaquille Harrison (MEM), Malik Beasley (MIL)
Key additions: Gabe Vincent (MIA), Taurean Prince (MIN), Cam Reddish (POR), Jaxson Hayes (NOP), Christian Wood (DAL), Jalen Hood-Schifino (R), Maxwell Lewis (R)
Season outlook: This NBA season is year 21 for Lebron James. Despite this, the soon-to-be 39-year-old has shown little sign of slowing down. James played just 55 games last year, but as he showed down the stretch in the second half of the season and during the Lakers' playoff run, the King still has the ability to play like the best player in the world.
The question for the Lakers this season is whether the pieces surrounding Lebron will deliver. Austin Reaves, Rui Hachimura, and D'Angelo Russell will need to pull the slack when Lebron is resting. More importantly, Anthony Davis needs to show up.
We've all been waiting for AD to make this Lakers team his own. If he finally stays healthy and puts it all together this year, the Lakers could be the best team in the West. If he doesn't, LA will still be a solid playoff team, but we'd put them below the top contenders in the NBA like Phoenix, Denver, Milwaukee, and Boston.
Best bet: The Lakers finished last in the Pacific Division last season. While the division has arguably gotten better, so have the Lakers. This division is up for grabs, and we think Lebron James' Lakers have a good chance of coming out on top next season.
The Warriors are not as deep as the Lakers and the Clippers are too confusing to feel confident about. The Kings are young and less talented than the Lakers, and it will very likely take the Suns' new stars time to gel together. When you take all that into account, the Lakers at +375 to win the Pacific Division is a pretty solid bet.
Phoenix Suns Odds
NBA Championship odds: +600
Conference odds: +325
Division odds: +140
In-season tournament odds: +1000
Season win total: 51.5 (over -115, under +100)
To make the playoffs: Yes (-1000), No (+625)
Key departures: Cameron Payne (MIL), TJ Warren
Key additions: Bradley Beal (WAS), Jordan Goodwin (WAS), Jusuf Nurkić (POR), Grayson Allen (MIL), Eric Gordon (LAC), Nassir Little (POR), Keon Johnson (POR), Drew Eubanks (POR), Chimezie Metu (SAS), Keita Bates-Diop (SAS), Yuta Watanabe (BKN), Bol Bol (ORL)
Season outlook: New owners Mat and Justin Ishbia have turned the Phoenix Suns into one of the NBA's most ambitious and exciting franchises. Not only did they go and acquire Kevin Durant midway through last season, but the Suns have also taken part in two mega-blockbuster trades this summer.
The first trade saw them ship out Chris Paul in exchange for the Wizards' Bradley Beal. The second saw them pick up some much-needed depth and role players from Portland and Milwaukee as the third team in a trade which saw Damian Lillard leave the Blazers for the Bucks.
The Suns' new big three of Durant, Booker, and Beal alongside their assortment of depth pieces, like Jusuf Nurkić and Grayson Allen, make Phoenix bona fide contenders. With that being said, it may take some time before this brand-new team is running like clockwork, so don't be surprised if they start the season slow.
Best bet: As good as most people predict the Suns will be, we haven't seen them on the court yet. This makes us hesitant to back the team as a whole. Instead, we're going to back one of the greatest players of all time; Kevin Durant. Playing alongside Beal and Booker should allow the Slim Reaper to reach scoring heights he hasn't reached in years, so we're going to be betting on Durant to score more than 28 points per game this season.
Bet365 is currently offering this bet at +120 odds. If you're not as confident as we are about Durant this year, betting the under on total wins at +100 is also a good bet.
Kevin Durant (PHX) to average over 28 points per game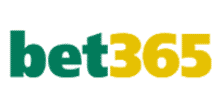 +120
Sacramento Kings Odds
NBA Championship odds: +4000
Conference odds: +2500
Division odds: +650
In-season tournament odds: +2000
Season win total: 44.5 (over -110, under -110)
To make the playoffs: Yes (-200), No (+165)
Key departures: Chimezie Metu (PHX), Jeremy Lamb, PJ Dozier
Key additions: Jaylen Nowell (MIN), JaVale McGee (DAL), Chris Duarte (IND), Aleksandar Vezenkov, Colby Jones (R)
Season outlook: The Sacramento Kings stunned their division rivals last season by finishing top of the Pacific Division and third in the Western Conference overall. De'Aaron Fox, Domantas Sabonis, and their Sacramento team should "Light the Beam" plenty next season, but we can't see them having the same level of success as they did last year.
The Lakers, Suns, and Warriors have all upgraded. The Suns have not. Their only major acquisitions this offseason were Jaylen Nowell and Aleksandar Vezenkov. The latter of those two is completely unproven in the NBA.
Don't get us wrong, the Kings should make the playoffs. However, it wouldn't be surprising to see Sacramento fall into one of the play-in spots instead of qualifying outright.
Best bet: It's pretty much a consensus view in NBA circles that the Kings will regress this season. Another 48-win season is too much to expect from this young Sacramento side. What isn't too much to expect, is lots of rebounds from Domantas Sabonis.
The big Lithuanian led the league in rebounds last season, and we are willing to bet he does it again. Sabonis has averaged over 12 rebounds per game for the past five seasons. Only Rudy Gobert comes close to having this kind of consistently strong rebounding numbers. Both players are major contenders for the title of best rebounder this season.
Bet365 gives Sabonis +300 odds and Gobert +600. Other players potentially in contention for top rebounder are Nikola Jokic (+380), Anthony Davis (+550), and Giannis Antetokounmpo (+600).