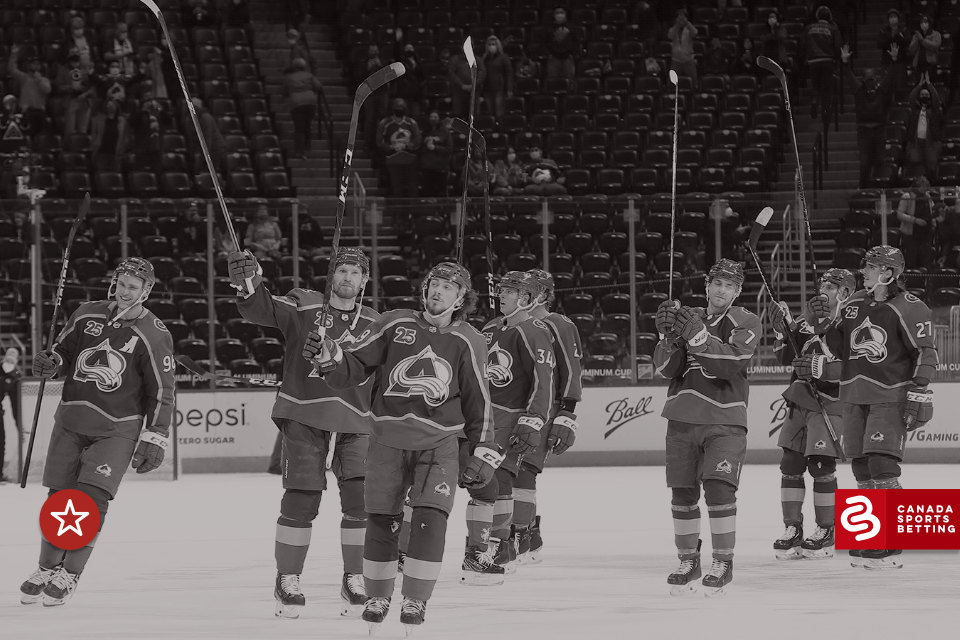 The 2021 NHL Stanley Cup Playoffs Odds have been released as the first round is officially underway. Let's dive into some picks and predictions concerning the West Division.
The Colorado Avalanche open their series against the St. Louis Blues as the heavy favourites, which should surprise no one.
The Avs are fresh off a Presidents' Trophy win and will do whatever it takes to shake the dreaded postseason curse that seems to come with finishing atop the league.
Unfortunately, Colorado is pretty banged up on the injury front. Luckily, Nathan MacKinnon and Brandon Saad are expected to suit up for game one.
The Blues are dealing with their own injury woes, but don't exactly have the same depth luxury as the Avs. Will that make all the difference?
On the flip side of things, the Vegas Golden Knights will face off against the Minnesota Wild. There weren't many who had the Wild making the playoffs when the season began but clutch goaltending, along with the emergence of Kirill Kaprizov, has made all the difference. Will that be enough to dethrone the team many consider a Stanley Cup favourite?
If you're new to betting please stay informed and check out our various sports betting guides before making any wagers. Now, let's make some predictions!
NHL Playoffs Odds
These odds were last updated on Sunday, May 16th, 2021:
Colorado Avalanche (1.20) vs. St. Louis Blues (4.06)
The odds are ridiculously tilted in favour of the Avs, given that they're statistically superior in nearly every regard.
In fact, the Blues almost missed the playoffs entirely, and likely only made it thanks to especially lacklustre seasons from the Arizona Coyotes and the California trio.
Colorado finished with 82 points, while St. Louis only managed 63. The Avs had a +64 goal-differential this season, while the Blues' total was -1.
As mentioned in the intro, injuries could play a large role in this series. There are numerous banged-up players on both sides, but the health of Colorado's crease is especially worrying.
Pavel Francouz hasn't suited up at all this season, and that's likely to remain the same. Devan Dubnyk was brought in to improve their depth between the pipes, but he's currently listed as day-to-day. Philipp Grubauer is the undisputed number one, but even he's been in-and-out of the lineup. He remains healthy, for now, but things could be disastrous if he were to go down.
On the other side of the table, St. Louis will naturally lean on Jordan Binnington. It's been another up-and-down season for the Toronto native, who has struggled to meet expectations since leading the Blues to a Stanley Cup in his rookie year.
St. Louis appears to have solid scoring depth on paper, but that hasn't translated to the ice this season. They'll be in tough against a team that can seemingly score at will.
The Blues will put up more of a fight than expected, but pick the Avs to win the series.
Vegas Golden Knights (1.72) vs. Minnesota Wild (1.96)
Game one of this series was an absolute thriller, and the Wild ended up pulling off an unlikely overtime victory.
The Golden Knights didn't execute on enough chances, and realistically should have had this one. With that being said, the Wild continued their surprising season by shocking the league yet again. Can they really upset a juggernaut like Vegas?
Minnesota has a lot of young players who haven't yet reached their true ceiling, which is why there's some uncertainty regarding the team's actual playoff potential.
Four of the Wild's top-five scorers this season were 24 years old, or younger. Their combined lack of NHL experience could hinder Minnesota's ability to score, especially since Vegas only allowed 122 goals-against this year—good for best in the league.
The Golden Knights would likely have to beat themselves for the Wild to have a true shot, but it's certainly possible. Almost every year, there's a first-round upset. This could very well be where that happens.
The true x-factor of this series will likely be goaltending. The Golden Knights have a very strong tandem in Marc-Andre Fleury and Robin Lehner. Lehner was expected to be the undisputed starter, but Fleury ended up with the lion's share of the work thanks to an unexpected, Vezina-calibre season at the unlikely age of 36. Talk about a good problem to have.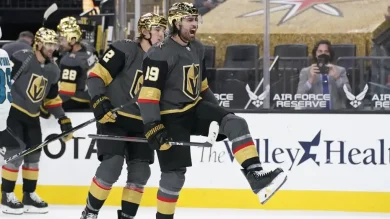 With that being said, Minnesota has a great duo as well thanks to the stellar play of both Kaapo Kahkonen and Cam Talbot. Hot goalies can steal series, and their best chance of winning will be if Kahkonen/Talbot can get it done.
Both teams have solid blue line depth, although one could argue that Vegas has better high-end depth. Especially when it comes to rearguards who are competent in their own end.
The Wild have a much-improved team, but they're still not truly in the same league as the Golden Knights. Pick Vegas to win the series.
Thank you for tuning into our free NHL Stanley Cup Playoffs picks for the West Division. Remember to choose the sportsbook provider that best suits your needs and good luck! Some of the top sportsbooks are listed below: