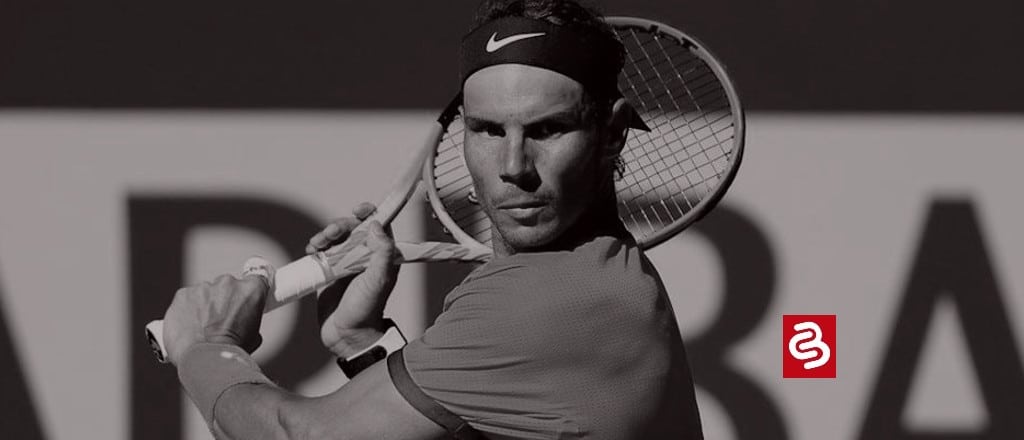 2022 Indian Wells Recap
A tournament that began with 128 players in each bracket has been whittled down to 16. Therefore, it feels only right to recap what's already happened at the 2022 Indian Wells. Knowing this will better guide our eventual betting picks to win each title.
On the men's side, it's been upset city. The biggest domino to fall was No. 1-ranked Daniil Medvedev in the round of 32. He was undone in a thriller by 35-year-old Gael Monfils, who won sets of 4-6, 6-3, 6-1. The defeat not only crashed Medvedev out of the Indian Wells but from the top world ranking too. He overtook Novak Djokovic for the number-one ranking just three weeks ago but gave it right back with this underwhelming performance.
The men's bracket, in general, has been shaken up thus far. Only three of the original top eight seeds remain in contention. Beyond Medvedev, other upsets include Alexander Zverev (three seed eliminated in the round of 64) and Stefanos Tsitsipas (five seed, also exited in the round of 32). Then there's the aforementioned Djokovic, who was seeded two but was forced to withdraw due to his unvaccinated status.
Djokovic is one of several high-profile names not participating at the Indian Wells for one reason or another. Other notables that are missing in action, on both brackets, are Ash Barty, Roger Federer, Barbora Krejcikova, Dominic Thiem, and the Williams sisters (Serena and Venus).
Similarly, the women's side has also had its fair share of surprises. Here again, only three of the original top eight seeds remain in the mix. High seeds like Aryna Sabalenka (two seed) and Annet Kontaveit (four) were upset, while Krejcikova (one) had to withdraw due to injury. Then there's Naomi Osaka, who lacked a high seeding, but still has the highest name value out of anyone in the field. She was moved to tears by a heckler and bounced out in the round of 64.
Best Bets To Win 2022 Indian Wells Masters
Our bets to win the 2022 Indian Wells Masters will be exclusively for the singles events — not doubles. At this moment, we feel there are better betting opportunities in the solo brackets. With that said, here's which tennis players we're backing to win their respective brackets:
Men's Singles Pick
Let's take a quick look at the current betting odds set by Canada's best sportsbooks, shall we? Here's who the favorites are to "run the table" in the men's final 16:
No one should be surprised that Nadal finds himself with the top tennis odds to win at the moment. He was the favorite before the tournament began and the tourney has fallen into place perfectly for the Spaniard to win what would be his sixth-ever Indian Wells title. If so, that would break a tie with Djokovic for most all this at this event.
Nadal has continued his 2022 dominance thus far. After collecting more wins at this tourney, he's now a perfect 17-0 this calendar year. Nadal, at the ripe age of 35, is playing some of the best tennis of his legendary career. With 2022 titles at the Melbourne Summer Set, Australian Open, and Mexican Open, momentum is high for Nadal.
Though, he did avoid a scare in the Round of 64. Nadal fell down to Sebastian Korda 5-2 in the third set, before roaring back to win. It's the second small-miracle-like comeback for Nadal in a month's time. He did the same in the Aussie Open final (against Medvedev) and again, he's just playing with a certain edge right now. You'd have to be crazy not to wager alongside Nadal here.
Women's Singles Pick
There's no runaway favorite in the women's bracket like there is on the men's. This openness makes the current betting odds much more bettor-friendly (e.g. you can win more with a win than our Nadal pick). Here's where the betting lines stand:
We're all in on Iga Swiatek, who is the highest remaining seed at No. 3. Like Nadal, she's had a comeback streak to her game as of late. The 20-year-old fell down a set two sight times — first to Anhelina Kalinina and then to Clara Tauson — before staging come-from-behind victories. Never say die has been the story of Swiatek's 2022 season. She's now up to four comeback wins this calendar year.
Swiatek admitted Nadal's own Indian Wells rally motivated her, but also credited her personal psychologist Daria Abramowicz for the crunch-time success. The two do travel together so the credit feels well deserved. Swiatek will likely face more "clutch time" moments as the tourney wears on, and given her recent streak in such situations, you have to love betting with her. Take Swiatek to win out here!
How To Bet 2022 Indian Wells Masters
The best place to bet on the 2022 Indian Wells Masters is one of the Canadian bookies below. Whether it's the futures bets we just covered or moneyline wagers on individual matches, these betting sites have it all for the rest of the tournament — at bettor-friendly prices, too! Look closely into them before depositing money into the sites, which could earn you free play before you even place a bet. Details in the table below: