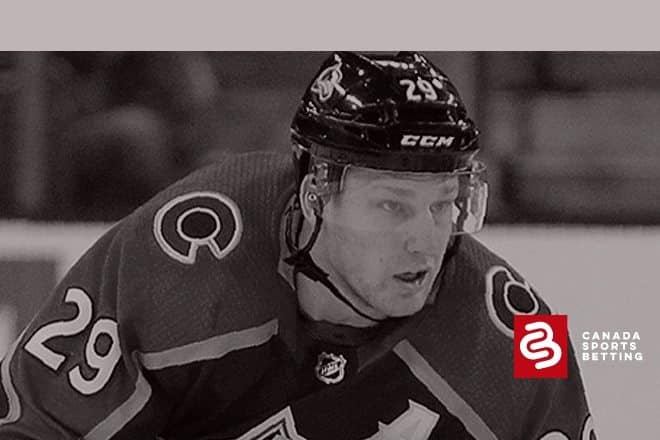 The 2021-22 NHL Stanley Cup Futures have seen a few changes since the start of the season. We take a closer look as Christmas draws closer and closer.
It is incredible to think that two months of the NHL season has almost past and yet here we are. The 2021-22 NHL Futures come into focus. Here at Canada Sports Betting, we take a look at some of the latest numbers and shifts.
Stanley Cup Futures always seem to have a few surprises. It may not be the top team or two but maybe a couple of others that come in a little lower down the pecking order. Since October, there have been some sizeable shifts along the way.
With almost a third of the regular season games played, let's dive into some of the numbers.
2021-22 Stanley Cup Futures: Change Is Inevitable?
The first thing noticed from taking a look at the 2021-22 Stanley Cup Futures between October and December is this. Change! There are teams that have completely dropped out of the Top 15. One of the most glaring examples are the New York Islanders. Between COVID, the 13-game road trip, and a long losing streak, the Islanders are on the outside looking in. Their odds lengthened from 14.00 to 37.00! Some places have even greater numbers than that.
By contrast, there are the Calgary Flames. They were on the outside looking in and now are around the top ten. Their odds range from 17.00 to 19.00. Their hot start along with some cool starts of others have sent the numbers into a spiral of sorts.
Colorado, Tampa Bay, Florida, Vegas, and Toronto currently lead the way with a half dozen teams not too far behind. Parody has made it where again the favourites are tightly packed. Here are the current top 15 teams as of December 10th, 2021.
Free Sports Picks can always be tricky. This year is no exception as the numbers, like times, they are a-changing. So let's look at some futures. 
Colorado Avalanche Maintain Razor Thin Margin in Stanley Cup Futures
Against all odds, the Colorado Avalanche remain atop the Stanley Cup Futures for the 2021-22 season. One can see why, despite their early record, that they have been the favourites since Tampa Bay won the Stanley Cup last season. It is that offence. Colorado averages 4.29 goals per game. However, their start is just a half-dozen over .500. That combined with injuries has seen their odds lengthen from around 6.00 to almost 8.00.
Players like Nazem Kadri and Cale Makar have helped soften the blow of losing Nathan MacKinnon on more than one occasion. As a matter of fact, MacKinnon has banged up yet again at press time. His playing status was unknown heading into next week.
Darcy Kuemper has not provided the goaltending expected to make Colorado even more of a favourite in the Stanley Cup Futures. Colorado's defence plays a good deal in the offensive end which can leave a goaltender vulnerable. Between adjusting and a couple of injuries, Kuemper has not enjoyed the smoothest transition.
Fortunately the Minnesota Wild, even with a long winning streak, are still about seven points up in the standings. That is not too big of a margin. Oddsmakers still favour the Avalanche when healthy but the door has been opened by some other teams. Who else could win the Stanley Cup?
Florida Panthers Make Big Leap In Stanley Cup Futures
The Florida Panthers have pounced into a good spot in the Stanley Cup Futures. When looking at the latest Stanley Cup betting odds, Florida is one of the teams that made a big leap. This is a team built with depth in mind. They have two starting goaltenders basically in Sergei Bobrovsky and Spencer Knight. In the offseason, Florida had 25 players under contract yet still had salary cap space. That's almost unheard of. 
Aside from that, Florida leads the NHL at press time with 38 points via a 17-4-4 record. The Panthers were seventh in the odds ranging from 17.00 to 19.00 in October. Presently, the best numbers are around 9.50 while most have them closer to 9.00.
Some forget that even last season, Florida challenged for the best record in the NHL. They are expected to do so again. With a 14-1 home record, the Panthers just have to steal a few road games here and there. That will be their only question mark come playoff time. Even with Joel Quenneville having to give way to Andrew Brunette, little has changed.
What About Vegas, Toronto, Or Even Tampa Bay?
This is about where the debate really begins. The Tampa Bay Lightning are the two-time defending champions for a reason. Again, the Bolts are playing without Nikita Kucherov. The Russian may be back just before or after the Olympic Break. Either way, Tampa can hold their own, despite injuries, because of their depth and the goaltending of Andrei Vasilevskiy.
The Vegas Golden Knights always come down to consistency err consistent goal scoring. Right now, they are getting it which is why they are a team to monitor. With Max Pacioretty and Mark Stone anchoring the offence, look out!
Then, there are the Toronto Maple Leafs. The best Canadian team in the regular season has one huge question mark. The first round! Look at what happened versus the Montreal Canadiens last year. Enough said.
Is There Any Other Team(s) On The Radar?
The answer is maybe. Teams always lurk on the radar. Keep an eye on the Minnesota Wild. They could become a sportsbook darling as 2022 moves on.
Our Updated 2021-22 Stanley Cup Pick
The Colorado Avalanche remains our Stanley Cup pick at this time.
Do not forget to check out these NHL betting sites as the season marches on.