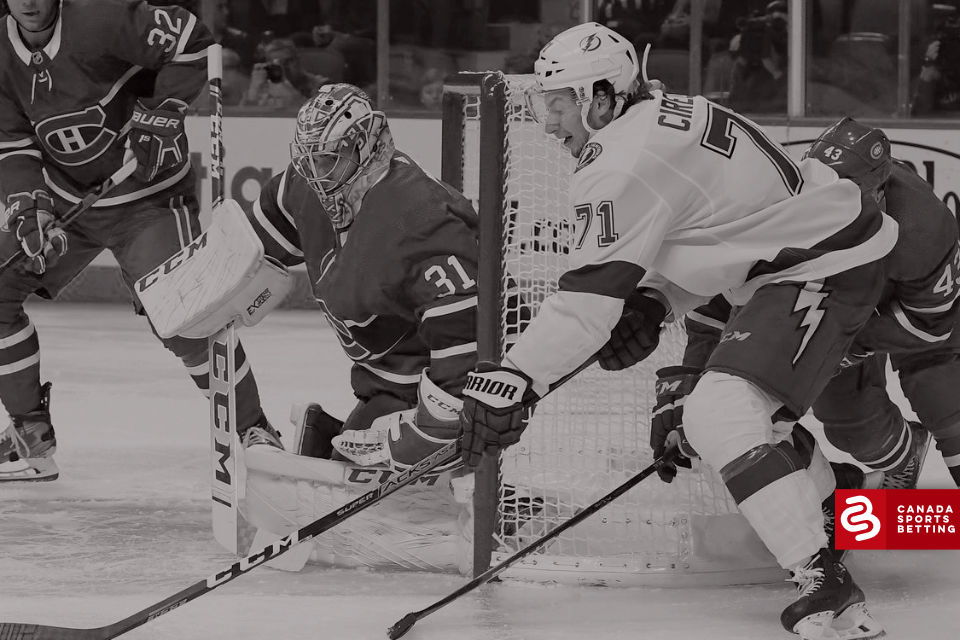 The 2021 NHL Stanley Cup Final Odds have more or less remained the same, despite the Montreal Canadiens game four victory over the Tampa Bay Lightning.
The Canadiens were outplayed for most of the night, but Carey Price held them in there. His play, along with some timely scoring, was enough to keep the Habs' Stanley Cup dreams alive for at least one more game.
Will the Lightning be able to win it all at home? Or is Montreal's 'Cinderella' story comeback just beginning?
If you're new to betting or wish to grow your knowledge on the subject, be sure to check out our various sports betting guides before making any wagers. Otherwise, it's time to take a closer look at the highlights of game four, and what might happen in game five.
Tampa Bay Lightning (1.45) vs. Montreal Canadiens (2.85)
The odds have actually shifted in favour of the Bolts following their first loss of the series. Given their pedigree, recent history, and home-ice advantage, this is far from surprising.
What Did We Learn From Game Four?
Montreal opened the scoring with just under five minutes to go in the first period, which was their first lead since defeating the Vegas Golden Knights in the third round.
There were long stretches of the first and second periods where Tampa Bay looked dangerous, and their inability to capitalize on key chances was astonishing. The Lightning aren't used to being snakebitten, and Barclay Goodrow finally pushed through for them—tying things up at one with just 2:40 remaining in the second frame.
The Canadiens put up a half-decent fight, but there were also stints of chaos in their defensive zone as the Bolts circled like sharks on prey. To make matters worse, the Habs took five penalties. Luckily, their postseason penalty killing has been predominantly excellent, and it came through again by going five-for-five.
The Lightning mightily outshot their foes 34-21, and their extra chances can undoubtedly be attributed to the aforementioned power plays. They also did a great job of limiting Montreal's time and space with the puck, leading to 20 takeaways.
In this game, we as fans learned what many already know—Tampa Bay is the better team in almost every conceivable way. The Canadiens can hang with them, but only if they leave it all on the ice and throw everything they can on the net.
Montreal Learned the Value of Simplicity
In fact, Montreal learned the value of simplicity following Alexander Romanov's go-ahead goal just before the halfway point of the third period. Romanov, who hadn't played since game one of the semi-final, kept things straight-forward following his return to the lineup.
This approach paid off as the 21-year-old defenceman simply focused on getting the puck through to the net, and it found its way to the back of it. Unfortunately, the persistent Lightning tied things up once again.
In overtime, another well-known fact became apparent—the Habs have a penchant for scoring clutch playoff goals. Cole Caufield drove the net and managed to use his hands to put the puck in a good area. Josh Anderson then came out from behind the net and tucked it in.
The Canadiens have a 6-1 overtime record in this year's playoffs. They also know exactly what it takes to rebound and win after falling into a 3-1 series deficit. But can they actually do it?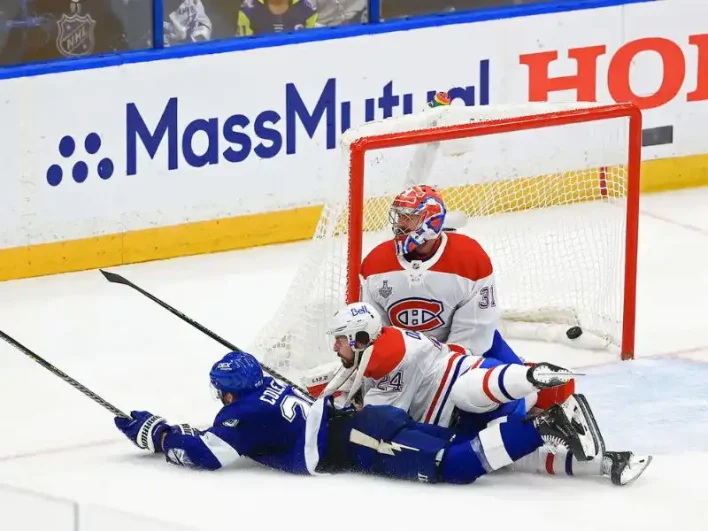 What Are Montreal's Chances Of Winning Game Five?
The Habs' chances of winning game five largely hinge on which version of this team shows up. If they play as they did in game one, their Stanley Cup dreams are toast. If Montreal can mimic the way they came out and dominated in game two, they may just have a chance yet.
Tampa Bay may be a great hockey team, but they aren't perfect. Andrei Vasilevskiy is capable of allowing soft goals, and their offence can be neutralized with the right strategy. Jon Cooper is a dynamic coach—one of the best at adjusting tactics on the fly. Dominique Ducharme has shown signs of being a competent bench boss, evidenced by his lineup changes ahead of the last game. With that being said, he's still inexperienced in the role. After all, he's even carrying the interim tag.
The Habs' ability to dominate in game two stemmed from a mix of confidence and tenacity. They looked like a squad that believed in themselves, and they used this energy to put the Bolts on their heels from the start. Like many championship-calibre teams, the best way to beat the Lightning is to disrupt their flow as early and often as possible.
The Bolts won't make mistakes on their own, meaning the Canadiens will need to force them by being smart, yet aggressive. It's a fine line that's difficult to walk, but the fact that game two happened the way it did has to be extremely encouraging to Montreal fans. They may have lost in the end, but they looked like they belonged—which is what ultimately caught people's attention.
The Habs have a chance to keep their playoff hopes alive if they're at their absolute best, but you're likely better off picking the Tampa Bay Lightning to win game five.
Thank you for tuning into our free NHL Stanley Cup Final picks for game five. Remember to choose the sportsbook provider that best suits your needs and good luck! Some of the top sportsbooks are listed below:
View All Sports Betting Sites