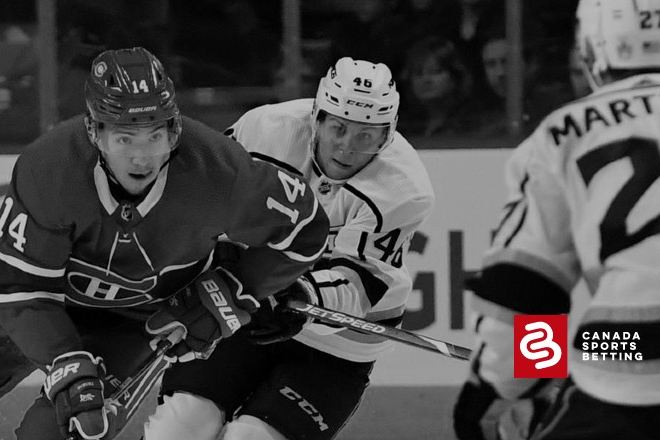 Nine games dot the NHL calendar on Thursday — but which are the ones worth betting on most? We think we know! Find out the best NHL betting picks for November 11, which are completely free of cost to you.
Moneyline: Los Angeles Kings at Ottawa Senators
NHL betting sites in Canada have this game almost as a toss-up. The Kings-Senators moneyline is almost even, but honestly, we're completely stunned by the betting odds.
On one hand, you have a Kings team that's strung together six wins in a row. Six! Moreover, LA's defence has allowed no more than two goals in a single game during that entire stretch. Making matters even more impressive, they're doing this with star defenceman Drew Doughty being injured. The patchwork backline has held up just fine in his absence.
You contrast the Kings' hot streak with the Senators, who are ice cold right now. They're on a five-game losing skid (and losers of eight of the past nine) and its defence has been shredded the entire losing streak. Ottawa has allowed five goals in four of those five losses. Yikes!
So again, we have to ask: why the heck are the betting odds so close? We have no earthly idea, but we won't complain and just hammer the LA moneyline instead. If you're feeling risky, perhaps consider taking their -1.5 spread, which is hovering around 3.20 at most bookies. 
Over/Under 6.5 Goals: Edmonton Oilers at Boston Bruins
At 6.5 goals, the Oilers vs. Bruins is the largest over/under of Thursday night. Much of that is due to Edmonton, who are over machines. In its last seven matchups, they've hit the over five times. When they're on the ice, you just know points are imminent from its' one-two punch of Leon Draisaitl and Connor McDavid. Behind the dynamic duo, the Oilers are tops across the league in goals scored a game at 4.18.
Honestly, Edmonton might reach the goal total almost by themselves. Expecting five goals from them would be reasonable, especially against a just-okay Boston defence (allowing 2.8 goals per game). Then throw in a few home-ice goals from the Bruins, and another over seems more than likely here.
Against The Spread: Florida Panthers at Pittsburgh Penguins
Record-wise, the Panthers are currently the second-best team in the league. They're sitting pretty with a 10-2-1 record, and consequently, Florida's odds to win the 2022 Stanley Cup Trophy have skyrocketed. But despite that, we absolutely love Pittsburgh's against-the-spread chances. 
Why? Well, Florida is reeling. This marks the third leg of a four-game road trip and the Panthers dropped the first two games (including a 7-3 blowout on Tuesday). A game against a struggling Penguins team feels like the perfect antidote to its struggles — but it won't be easy.
Look, the talent discrepancies between both sides are evident and it's a big reason why Pittsburgh has a meagre four wins in 11 games. But on their home ice, they'll play a tired-out Panthers team very close, losing by one score and covering the spread in the process.
Moneyline: Minnesota Wild at Las Vegas Golden Knights
We'll cut right to the chase: we're betting the Minnesota moneyline over Las Vegas. These two teams met in the playoffs last May, a first-round matchup the Golden Knights took in seven games.
We fully expect the Wild to be "out for blood" on Thursday. There's a lot to like about how Minnesota is playing right now. They're 9-3 having won four in a row. The Wilds' offence has been its calling card during that stretch as they've tallied five goals exactly in each win.
That spells trouble for a Knights team that's been very shaky this year at defending the net. They're surrendering an average of 3.08 goals per contest — ninth-worst in the NHL. We believe Minnesota's attack overpowers its opponents to gut out the road victory.
How To Bet On NHL Games?
Want more NHL betting odds for the 2021-22 season? Then visit one of the betting sites we've listed underneath. Bet on NHL games in seconds here, whether that's daily lines on games or long-term futures like which team will hoist the Stanley Cup at season's end. You'll find any and all hockey odds at these bookmakers.
If you're new, you could even score hundreds of dollars in free play by leveraging these site's sign-up bonus offers. Current deals that are available are marked in the table below. Pick one and hit the corresponding "play now" button to claim your big-money reward!