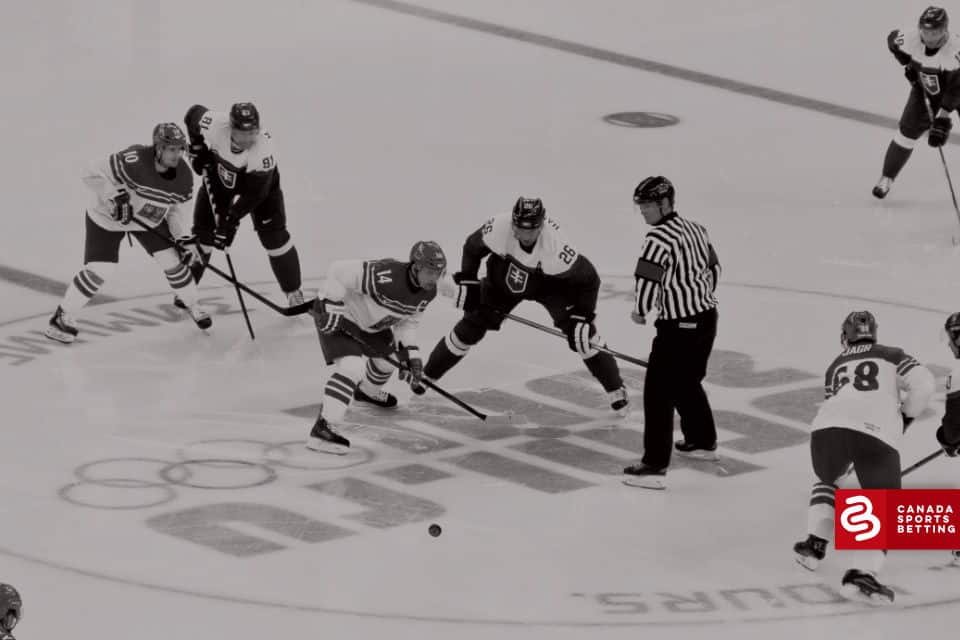 It's still not known for sure whether NHL players will be competing at the 2022 Winter Olympic Games in Beijing, China. The NHL opted to skip on participating in the 2018 Winter Olympiad in Sochi, Russia. This uncertainty hasn't prevented online bookmakers from setting odds for the 2022 Olympic men's hockey tournament. Canada has been established as the 2.50 favourites to win the gold medal in Beijing this winter.
Olympic Hockey Picks
Canada are 2.50 favourites to win the 2022 Winter Olympic men's hockey gold medal
Defending champions Russia are the third betting choice at 4.50
It's still uncertain whether NHL players will be freed to participate in the 2022 Beijing Winter Games
The 2022 Beijing Winter Olympics are less than six months away and yet, it's still completely unknown as to whether the NHL will halt the league in order to permit its players to play in the Winter Olympiad. Beginning with the 1998 Nagano Games, the NHL built a window into the league schedule, taking a break in the season in order to send the best players in the world to play at the Winter Olympics.
However, the league hasn't realized the anticipated marketing bonanza that it thought Olympic participation would offer. On top of that, team owners aren't happy with the risk of injury to their players that two weeks of intense Olympic competition creates.
While NHL players and owners continue to negotiate over whether the 2022 Olympics will be in their future plans, online sportsbooks are rolling the dice that the outcome will be a positive one. There are already odds posted for the 2022 Winter Olympic men's hockey tournament.
Canada, gold-medal winners in the past two Olympics involving NHL players, are established as the 2.50 betting favourites. The USA is second in the odds at 4.33. Russia, winners at home in Sochi in 2018 when the NHL passed on Olympic participation, are third in this betting market at 4.50.
Favoured Canadians Are Loaded With Talent
It's often stated that Canada could put two teams into the Olympics and both would be medal contenders. Such is the depth of the talent pool in the country. Canada starts off with Hart Trophy winner Connor McDavid and veteran campaigner Sidney Crosby, already with two gold medals to his name.
Factor in the likes of Carey Price, Patrice Bergeron, Cale Makar and Alex Pietrangelo and it's easy to see why Canada is the chalk.
American Win Wouldn't Be Miraculous
The last time the USA won Olympic gold at Lake Placid in 1980 is remembered as the Miracle On Ice. That's because a group of college kids overcame the mighty Soviet national team.
American wins on the ice are no longer miraculous. They are expected. With such quality as Auston Matthews, Patrick Kane, Jack Eichel, Charlie McAvoy and Zach Werenski, the USA will definitely be in the hunt for gold.
Russians Offer Intriguing Value
Russia has never won Olympic gold in a best-on-best competition involving NHL players. Their best effort produced a silver medal in 1998.
Still, how do bettors overlook at team that can suit up Hart and Art Ross Trophy winner Nikita Kucherov, Vezina and Conn Smythe winner Andrei Vasilevskiy and Calder winner Kiril Kaprizov?
Other Contenders Worth Considering
Finland owns a silver and two bronze medals from the last three Olympics involving NHLers. Sweden are in a transitional phase, with veterans like Henrik Lundqvist, Henrik Zetterberg, Daniel Alfredsson, Niklas Kronwall and the Sedin twins all gone from their 2014 silver medal winner. Germany won silver four years ago but are still a step off the elite pace in a best-on-best event.
The 12-country Olympic men's hockey field is currently being completed via a qualification tournament. Denmark, Slovakia and Latvia are favoured to grab the final three spots.
Where to Bet On Winter Olympics Men's Hockey?
There are a number of leading online betting sites that will provide bettors with the chance to place a wager on Winter Olympics men's hockey, whether it be a moneyline or point spread wager, a future book bet, a parlay wager, or a player or team prop wager. The best bet you can make is to shop around in advance and seek out the right deal before joining one of these sportsbooks. Check out Sports Interaction and Bet99 as examples.
The signup bonus offers that are in place at all of these recommended sites will prove advantageous to the bettor. And since you'll get a good deal wherever you go, why not check out several sites and find the ideal fit for your needs?
Do you want a risk-free first bet as a signup bonus? Perhaps you find a no deposit bonus to be enticing. Or maybe you simply like the feel of cold, hard cash in your account and you want to go for a matching first deposit bonus. Whatever option you choose, you're already a winner.
Remember that new players and returning customers are eligible for better bonuses when they deposit using Bitcoin. As well, take advantage of the betting advice offered at these sites to help newcomers acclimatize to sports betting.
See below the top sportsbooks where you can wager online and choose the right one for you: