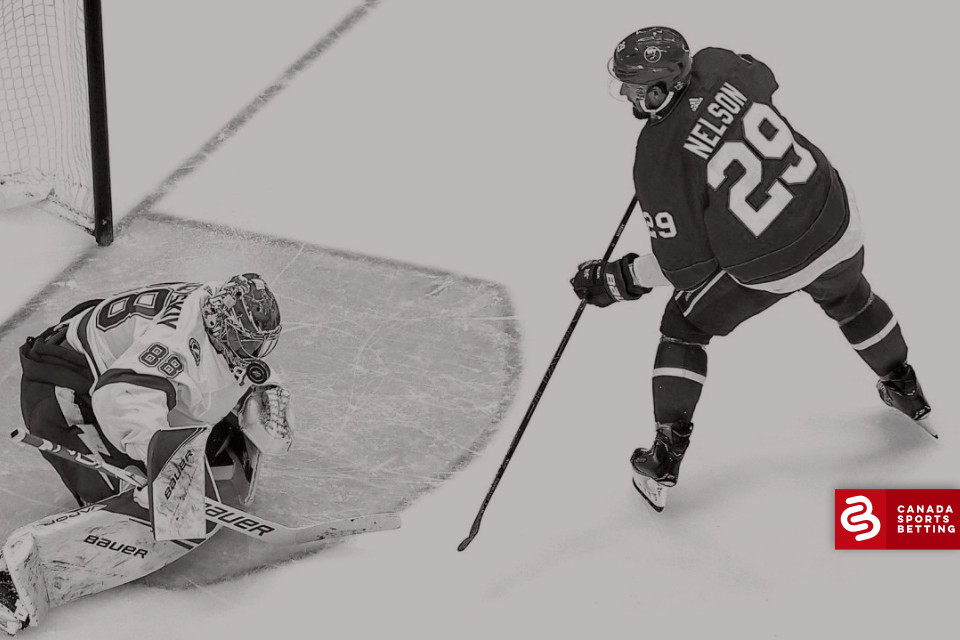 The 2021 NHL Stanley Cup Playoffs Odds have been released for the upcoming third-round matchup between the Tampa Bay Lightning and the New York Islanders.
The Isles and their fans are exuding confidence following their game six road victory over the Boston Bruins. The series was deadlocked at two following game four, and Boston looked to have the upper hand given the horrendously lopsided shot totals.
Luckily, New York was able to storm back in Barry Trotz fashion by locking things down when they truly mattered. Their game five victory was somewhat fluky seeing as they were outplayed yet again, but game six was a different story entirely.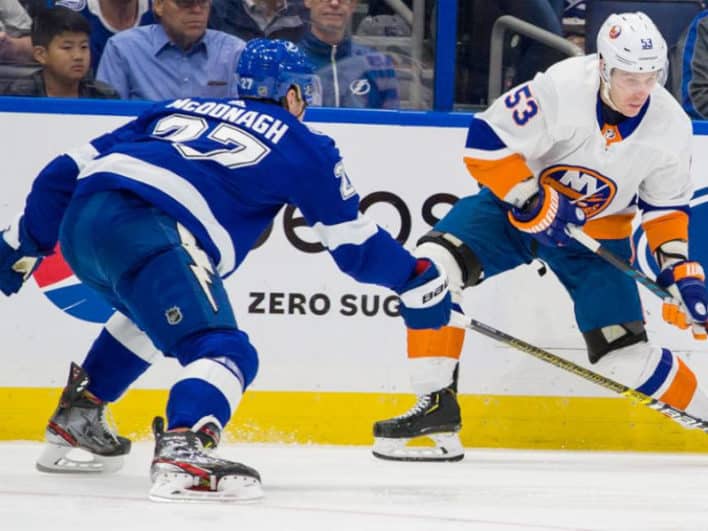 Not many teams are able to close out a series against the Bruins at TD Garden, but the Isles managed to get it done. The main difference? Shot suppression. After allowing 40 or more shots against in nearly every game this series, New York managed to hold Boston to just 25 shots.
Their next opponent, the Tampa Bay Lightning, have been on a serious roll themselves. Like the Isles, all lines have been contributing. More importantly, Andrei Vasilevskiy has been a brick wall and looks to be playing the best hockey of his career.
The Carolina Hurricanes presented a tough challenge, and beating them four times in five games just further speaks to the Bolts' elite level of play.
If you're new to betting, be sure to check out our various sports betting guides before making any wagers. Now, let's take a closer look at what should be a thriller of a series.
These odds were last updated on Friday, June 11th, 2021:
Lightning vs. Islanders Series Analysis
This series will truly be a clash of opposite playing styles. Both teams play good defence and finished the regular season with similar goal differential totals, but New York did so while playing low-event hockey.
To put it simply, the Isles scored a lot less than the Bolts, yet managed to allow far less as well. Tampa Bay is comfortable playing high-risk, high-reward hockey. Their ability to suppress shots stems from the large amounts of time they spend in their opponent's zone. When they do let something slip through, they don't have to panic as they know they can rely on steady defence pairings and Vezina-caliber goaltending.
New York, on the other hand, would much prefer to win by a single goal. An ideal final score for them would be 1-0, which is naturally a tall order against a Lightning lineup featuring four competent trios.
Then again, no one really expected them to shut down Boston's perfection line, either. Isles fans are out in full force to support their boys, and the sky's the limit for this franchise at the moment. Especially at Nassau Coliseum.
Tampa Bay has been a Stanley Cup favourite all along, and they handled their first couple of series with aplomb. This team is determined and resilient enough to win back-to-back championships. They've also gained even more confidence from the great season they had despite being without star forward Nikita Kucherov.
Luckily, missing a season of hockey hasn't seemed to phase Kucherov whatsoever. His ability to bounce back shouldn't come as a surprise to anyone, considering he's a world-class talent. After all, we're talking about a player who won the Hart, the Art Ross, and the Ted Lindsay in the same season just two years ago. He's absolutely going to be Tampa Bay's biggest x-factor, aside from Vasilevskiy.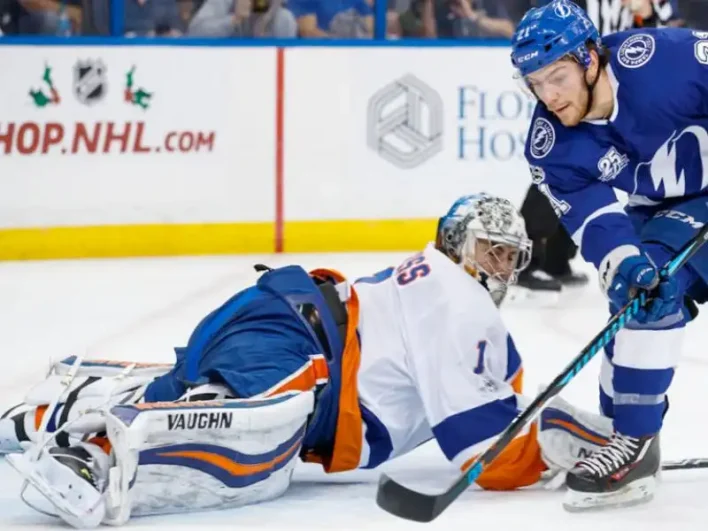 Who Should You Bet On?
As legendary football coach Paul 'Bear' Bryant once famously said, "Offence sells tickets, defence wins championships." The Bolts play a defensively responsible, balanced style of hockey, but the Isles have truly mastered the art of shutting down offensive production.
New York has struggled to score consistently over the past couple of seasons—both at even strength and on the power play. One of the Isles' hallmarks of success during this postseason, however, has been their ability to convert on the man advantage. New York now has nine power-play goals through the first two rounds, including three in one game against the Bruins.
The Islanders have found more ways to score on a consistent basis, thanks to players like trade deadline acquisition Kyle Palmieri. Through 12 playoff games, he's scored a team-leading seven goals and doesn't look to be slowing down anytime soon.
On the other side of the rink, Tampa Bay has a whopping five players who are contributing at a point-per-game rate. One of those players is forward Alex Killorn, who has actually averaged just over .6 points-per-game in 103 career playoff games—a sample size which is substantial. He's never scored more than 49 points in a single regular season, but he always seems to turn it up during the postseason.
At the end of the day, the odds favour the Lightning and for good reason. With that being said, this year's playoffs have featured a multitude of upsets, and this could very well be the latest. After all, not a single division-winning team made it past the second round.
It should be a close series either way but pick the New York Islanders to win the series.
Thank you for tuning into our free NHL Stanley Cup Playoffs picks. Remember to choose the sportsbook provider that best suits your needs and good luck! Some of the top sportsbooks are listed below: