The 2021 NHL Stanley Cup Playoffs Odds have been released for the upcoming third-round matchup between the Tampa Bay Lightning and the New York Islanders.
The Isles and their fans are exuding confidence following their game six road victory over the Boston Bruins. The series was deadlocked at two following game four, and Boston looked to have the upper hand given the horrendously lopsided shot totals.
Luckily, New York was able to storm back in Barry Trotz fashion by locking things down when they truly mattered. Their game five victory was somewhat fluky seeing as they were outplayed yet again, but game six was a different story entirely.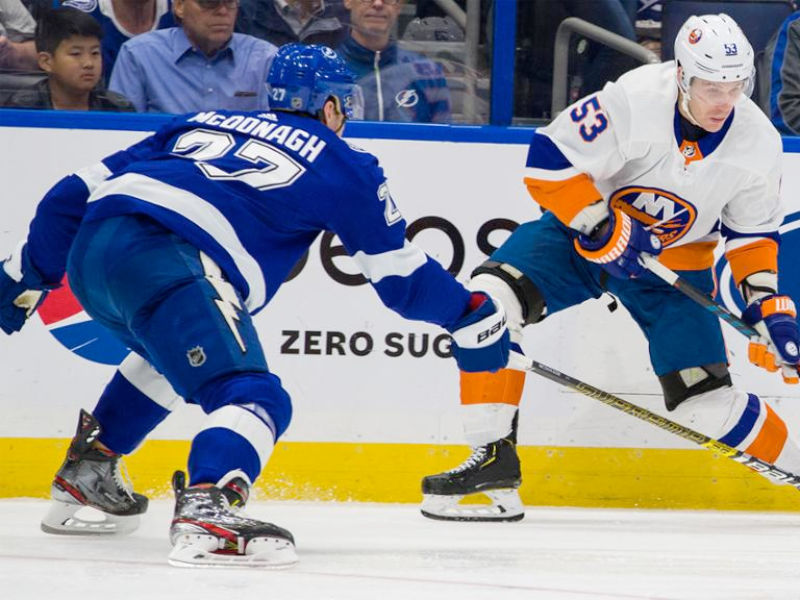 Not many teams are able to close out a series against the Bruins at TD Garden, but the Isles managed to get it done. The main difference? Shot suppression. After allowing 40 or more shots against in nearly every game this series, New York managed to hold Boston to just 25 shots.
Their next opponent, the Tampa Bay Lightning, have been on a serious roll themselves. Like the Isles, all lines have been contributing. More importantly, Andrei Vasilevskiy has been a brick wall and looks to be playing the best hockey of his career.
The Carolina Hurricanes presented a tough challenge, and beating them four times in five games just further speaks to the Bolts' elite level of play. 
If you're new to betting, be sure to check out our various sports betting guides before making any wagers. Now, let's take a closer look at what should be a thriller of a series.