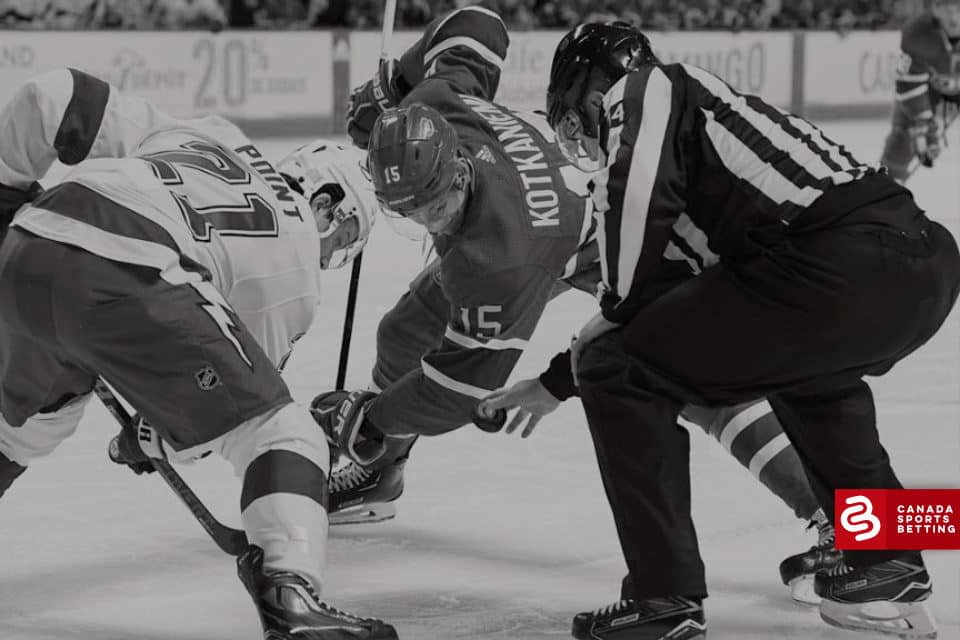 The 2021 NHL Stanley Cup Final Odds heavily favour the Tampa Bay Lightning, as the defending champs have taken a commanding 3-0 series lead heading into game four.
Canadiens are an Underdog
The Montreal Canadiens typically thrive as the underdog, but winning four games in a row is almost impossible. In fact, only one team in NHL history has ever come back to win the Stanley Cup after being in a 3-0 series deficit.
Tampa Bay played much better in game three after being severely outshot and outplayed in game two. The Bolts' stars played with their usual swagger, and Andrei Vasilevskiy was generally solid despite allowing a couple of softies.
A pair of early first-period goals deflated some of the Habs' confidence, and quickly silenced the Bell Centre. Will home-ice advantage be a more prevalent factor as the Canadiens fight to stay alive in game four?
If you're new to betting or wish to grow your knowledge on the subject, be sure to check out our various sports betting guides before making any wagers. Now, let's take a closer look at game four.
These odds were last updated on Monday, July 5th, 2021:
Tampa Bay Lightning (1.64) vs. Montreal Canadiens (2.31)
No one expected the Canadiens to go very far when the playoffs began, except for perhaps the Canadiens themselves. After falling into a 3-1 hole in their first-round series against the Toronto Maple Leafs, Montreal seemingly flipped some kind of switch and began to turn heads. Especially their younger players—Cole Caufield, Nick Suzuki, and Jesperi Kotkaniemi.
Most of Montreal's core is very young/inexperienced and they've been playing with house money all playoffs long, but this is still an opportune window for them to be competitive. After all, Carey Price is just over a month away from his 34th birthday, and key depth pieces such as Corey Perry, Joel Armia, and Phillip Danault will be UFAs as of July 28th.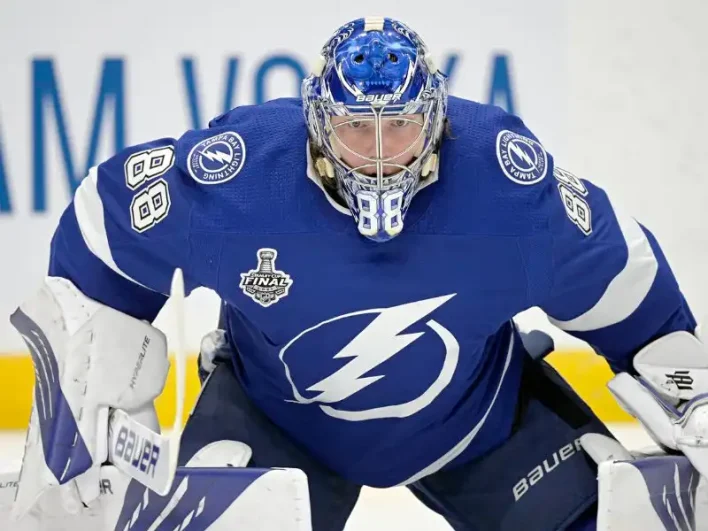 Could Montreal Have Done Any Better In Game Three?
The Habs need to thoroughly review and discuss what went wrong in game three in order to have any hope of bouncing back in game four. It all began just under two minutes into the first period on a sloppy giveaway by Josh Anderson.
From there, the Bolts were able to get the puck back to Jan Rutta, who lobbed a wrister in from the point. Jon Merrill took Price's eyes away on the shot as he wasn't able to box out Brayden Point in time, which was another avoidable mistake.
Just over a minute later, Eric Staal made things worse by taking a delay of game penalty. Tampa Bay's lethal power play went to work, and Victor Hedman clapped one in from the point to secure an early two-goal lead. This tally was another example of too much traffic in front of Price. He was able to get a piece of it, but it wasn't enough.
Montreal's head coach Dominique Ducharme then opted to use his timeout a bit early, as his team needed to reset after a shocking first four minutes. The rest of the period was far more even, and Danault's goal around the halfway mark helped put the game within reach.
Unfortunately, the second period mirrored the first as the Lightning once again scored twice in the first four minutes. The Canadiens didn't look particularly sharp out of the gate in any frame, and their inability to match the Bolts' tenacity is what ultimately did them in. Nick Suzuki scored late in the second, but it mattered very little.
The third period was by far the most evenly matched, but the Lightning didn't look scared or intimidated in any way. Tyler Johnson scored with just under five minutes left in the game, which essentially sealed the deal.
One area that greatly plagued Montreal was giveaways. They turned the puck over a whopping 26 times, while Tampa Bay only did so 15 times. The attention to detail shown by the Habs in game two was not present whatsoever in game three. Price hasn't looked nearly as sharp in this series, but there's also very little that he could have done differently on several goals against.
Who Will Win Game Four?
The Canadiens will need to find a way to limit the number of high-danger scoring chances against if they want to give themselves any hope of bouncing back in this series. As previously mentioned, Vasilevskiy let in a couple of soft goals last game—something he doesn't do very often. The Habs needed to take advantage of that, but it ended up not mattering.
Perhaps something special is in store for Montreal, as teams typically play at their absolute best with their backs against the wall. After all, this is a team that's great at proving people wrong. Tampa Bay is certainly more skilled as a whole, but game two proved that the gap between the two may be closer than people think.
The only way the Bolts could feasibly blow this series is if they beat themselves, which is naturally unlikely but not impossible. The Canadiens need to take the rest of this series one game at a time, and the Lightning would be smart to do the same.
Take the Montreal Canadiens to win game four, but choose the Tampa Bay Lightning to win the series.
Thank you for tuning into our free NHL Stanley Cup Final picks. Remember to choose the sportsbook provider that best suits your needs and good luck! Some of the top sportsbooks are listed below: