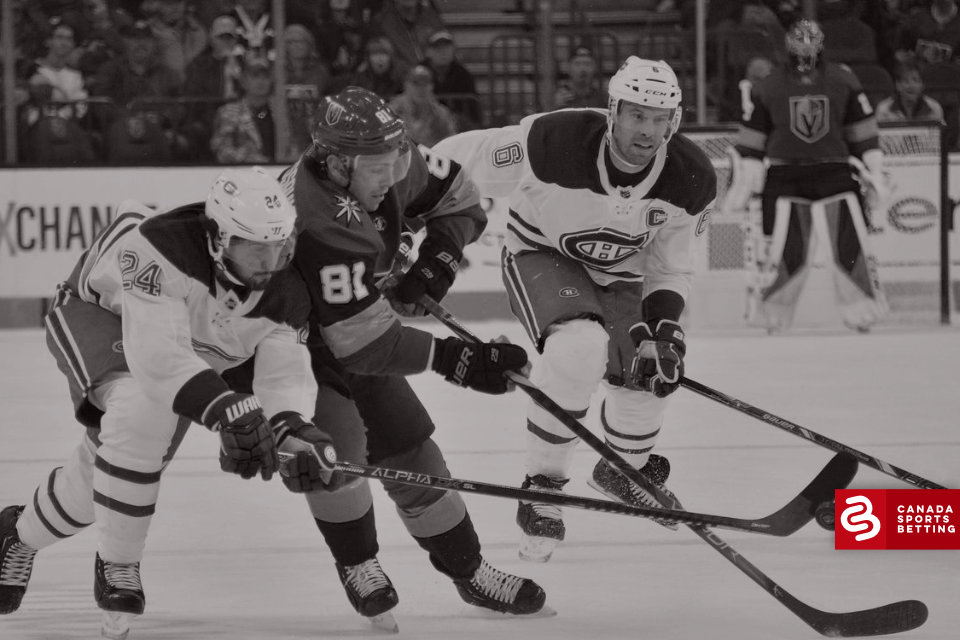 The 2021 NHL Stanley Cup Playoffs Odds are closer than ever. Only four teams remain as the third round enters the home stretch. Today, we'll be making picks and predictions for two games—one from each series.
Updated 2021 NHL Playoffs Picks
The Vegas Golden Knights rallied late in game four to defeat the Montreal Canadiens in overtime. Despite the dramatic finish, the main storyline of this game revolved around poor officiating.
More specifically, the post-game drama centred around a referee named Chris Lee, who missed multiple blatant penalty calls. The series is now tied 2-2. Will the Habs be able to shake this one off as they head back to Vegas for game five?
On the other side of the playoff tree, the Tampa Bay Lightning absolutely steamrolled the New York Islanders in game five. The final score ended up being 8-0 as the Bolts took a 3-2 series lead at home in dramatic fashion.
Things got especially heated near the end of the second period as Islanders forward Mathew Barzal cross-checked Lightning defenceman Jan Rutta in the face.
Barzal was given a five-minute major penalty, as well as a game misconduct, which certainly rubbed extra salt in New York's wounds. Will they be able to recover in time for Wednesday's game six tilt at Nassau Coliseum?
If you're new to betting, be sure to check out our various sports betting guides before making any wagers. Now, let's take a closer look at the aforementioned games.
These odds were last updated on Tuesday, June 22nd, 2021:
| Team 1 | | | Team 2 |
| --- | --- | --- | --- |
| Vegas Golden Knights | 1.41 | 3.01 | Montreal Canadiens |
| Tampa Bay Lightning | TBA | TBA | New York Islanders |
Vegas Golden Knights (1.41) vs. Montreal Canadiens (3.01)
It was a disappointing finish to what was a very well-played game for the Canadiens. They came out guns blazing in the first period and didn't let up whatsoever. In fact, game four may have been the best they've played all postseason long.
Vegas only managed to muster up 21 shots over 60+ minutes, as Montreal sucked the life out of them for most of this one. A large part of that shot suppression can be attributed to tenacious defence, as the Habs recorded 19 blocks and 40 hits. The Golden Knights' style of play favours forwards generating speed through the middle, but the neutral zone was more clogged than a parking lot.
The Canadiens probably should have had a couple of extra power plays, but as previously mentioned, the officials essentially swallowed their whistles—only calling two penalties in total. Luckily, Montreal typically responds well in the face of adversity, and the devastation of this loss should fuel another spectacular effort in game five.
Vegas opted to start Robin Lehner in goal for the first time in almost a month, and that gamble paid off in spades. They're fortunate enough to have two solid backstoppers to choose from, as opposed to the Habs who are naturally quite reliant on Carey Price. Jake Allen is a solid backup goalie, but 'a solid backup goalie' isn't typically who you'd want between the pipes this deep into a serious playoff run.
Beating the Golden Knights at home is a tall order, but the Canadiens have already done it once. Montreal's odds for game four were 2.41, but now they've fallen down to 3.01. All four lines are rolling, so there could be some good betting value here.
Pick the Montreal Canadiens to win game five.
Tampa Bay Lightning (TBA) vs. New York Islanders (TBA)
The Bolts' 8-0 beatdown of the Isles in game five made a serious statement. Tampa Bay was clearly unhappy with their play in game four, as they never really got things going until it was too late. They let New York hang around, and it cost them dearly.
This time, Lightning captain Steven Stamkos scored just 45 seconds into the first period and the onslaught never stopped. The Islanders were outshot 42-21, allowed three power-play goals, and only managed to block seven shots. This level of domination truly speaks to the firepower of the Bolts' lineup, as the Isles are typically great at keeping games close and low-scoring.
New York's goaltending was especially discouraging in this one, as Semyon Varlamov was pulled in the first period after allowing three goals on just 16 shots. Ilya Sorokin is usually a netminder you can turn to with confidence during times of trouble, but he couldn't keep the puck out of the net either.
To make things worse, Tampa Bay's top dogs were also up to their usual tricks. Brayden Point continues to make history by extending his goal streak to eight games, and Nikita Kucherov showed off his playmaking skills to the tune of three assists.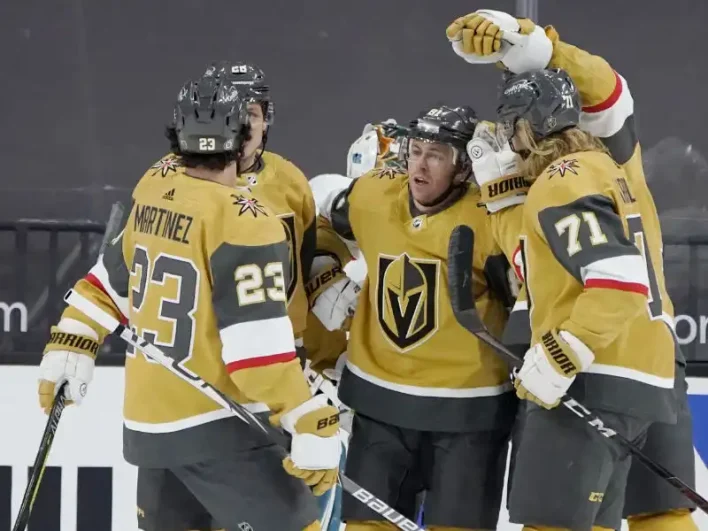 The Lightning may be a bit shorthanded on the back end heading into game six. Erik Cernak did not dress for game five after suffering an upper-body injury in game four, and may not be back for game six either. As mentioned in the introduction, Jan Rutta left game five after a questionable cross-check from Mat Barzal. His status for game six is also unclear.
These injuries could make the series a bit tougher to close out, but it's hard to imagine the Bolts losing again in this series. Historical statistics favour the Lightning as well, as around 75% of teams that take a 3-2 series lead end up advancing.
Pick the Tampa Bay Lightning to win game six, and the series.
Thank you for tuning into our free NHL Stanley Cup Playoffs picks. Remember to choose the sportsbook provider that best suits your needs and good luck! Some of the top sportsbooks are listed below: