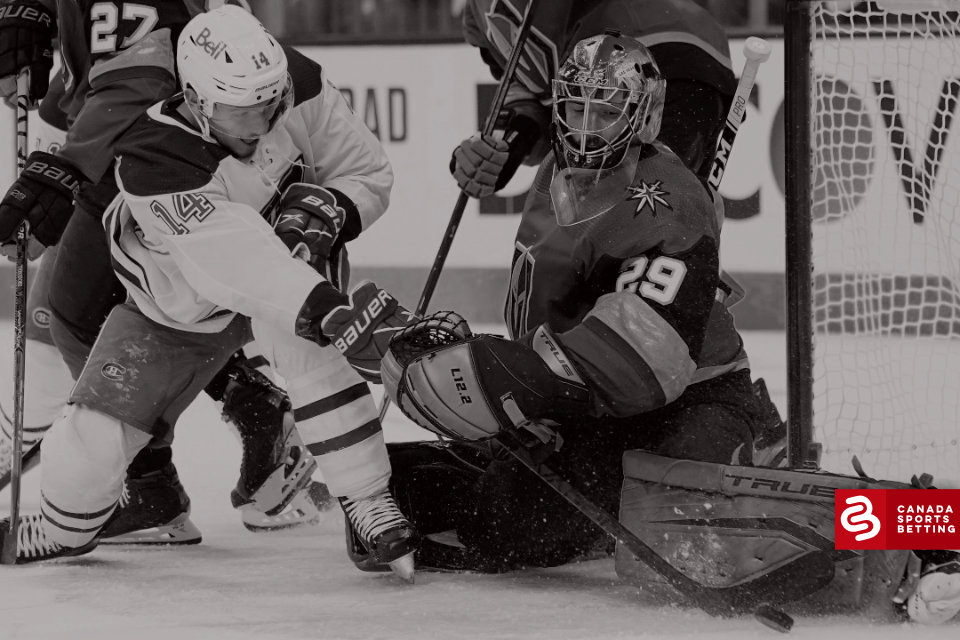 The 2021 NHL Stanley Cup Playoffs Odds are heating up as the remaining four teams continue to compete for a chance to move on. Today, we'll be making picks and predictions for two games—one from each series.
The New York Islanders have come back down to earth following two straight losses to the Tampa Bay Lightning.
<pThe Bolts have been fairly dominant over the past couple of games. The Isles have only managed to score three goals during that span, and haven't looked overly dangerous despite the close nature of each tilt.
Winning game four is vital to New York's ability to stay alive in this series. Falling into a 3-1 hole would all but seal their fate, as they can't afford any more obstacles if they hope to defeat the defending champs. Can they even things up at twos?
On the other side of the playoff tree, the Montreal Canadiens put together a solid effort in their road victory over the Vegas Golden Knights. Game one was uninspiring, but the Habs managed to strike early and often in game two. On the back of more great goaltending from Carey Price, of course. Can they actually make this a close series after all?
If you're new to betting, be sure to check out our various sports betting guides before making any wagers. Now, let's take a closer look at the aforementioned games.
These odds were last updated on Friday, June 18th, 2021:
| Team 1 | | | Team 2 |
| --- | --- | --- | --- |
| Tampa Bay Lightning | 1.76 | 2.10 | New York islanders |
| Vegas golden knights | 1.60 | 2.40 | Montreal Canadiens |
Tampa Bay Lightning (1.76) vs. New York Islanders (2.10)
Game three was a tilt like many others for the Lightning. The score was perhaps a bit lower than usual, but Andrei Vasilevskiy was excellent and Nikita Kucherov connected with Brayden Point for the game-winning goal. A story told many times before.
The Islanders' big guns were quiet in this one, as the team's only goal came from their well-known fourth line featuring Cal Clutterbuck, Matt Martin, and Casey Cizikas. Semyon Varlamov was slightly less busy than Vasy and played well; however, 22 saves on 24 shots just didn't cut it.
New York didn't present much of a challenge in game two, so game three can technically be seen as an improvement. They'll need to take another step forward if they hope to win game four, although home ice advantage does help their cause.
Tampa Bay is currently in near-perfect form, meaning the Isles will need to put one in early to gain the upper hand. The Bolts took five penalties in game two, but just one in game three. More importantly, New York was only 1/6 in these situations. They simply can't afford to keep squandering so many special teams opportunities.
Game four will likely be just as close as the others, but the probable winner seems clear. Pick the Tampa Bay Lightning to win game four.
Vegas Golden Knights (1.60) vs. Montreal Canadiens (2.40)
Montreal sent a clear message during their game two victory over Vegas. Many thought this series was a write-off, or perhaps even a sweep; however, Carey Price had other plans.
Other Habs have made their presence felt as well, including Tyler Toffoli. The 29-year-old winger scored 28 times in just 52 games during the regular season, and now has five goals and 12 points in 13 playoff games—including his current eight-game point streak. He's been playing on a line with Nick Suzuki and Cole Caufield, and the trio has already established some great chemistry.
The return of Jeff Petry was another key to Montreal's victory. He hadn't played since leaving game three of round two against the Winnipeg Jets. It was an unlucky but non-serious injury, as he somehow managed to get his pinky finger caught in a camera hole in the glass. His ability to play with Shea Weber was sorely missed.
Vegas had the puck a lot more in the final 40 minutes, but Montreal's strong first period was enough to secure the win. They played with confidence, and the Golden Knights looked a tad lethargic before waking up and putting forth a solid effort. Marc-Andre Fleury kept them in the mix, but it was Price's night to steal the show.
Former Canadien Max Pacioretty was a post away from having revenge against his old club, and this game could have looked a lot different if he had managed to bury that opportunity. Montreal did benefit from some luck, but good fortune also tends to favour those who work the hardest.
The Golden Knights were slightly shorthanded as Chandler Stephenson sat out for this one. He's become an important part of the top line alongside Mark Stone and Pacioretty, although his status for game three is still unclear.
Games three and four will be slightly tougher for Vegas as they attempt to withstand the rambunctious crowd of the Bell Centre. Habs fans are used to being the playoff underdog, and 3500 spectators will be permitted.
Pick the Montreal Canadiens to win game three.
Thank you for tuning into our free NHL Stanley Cup Playoffs picks. Remember to choose the sportsbook provider that best suits your needs and good luck! Some of the top sportsbooks are listed below: