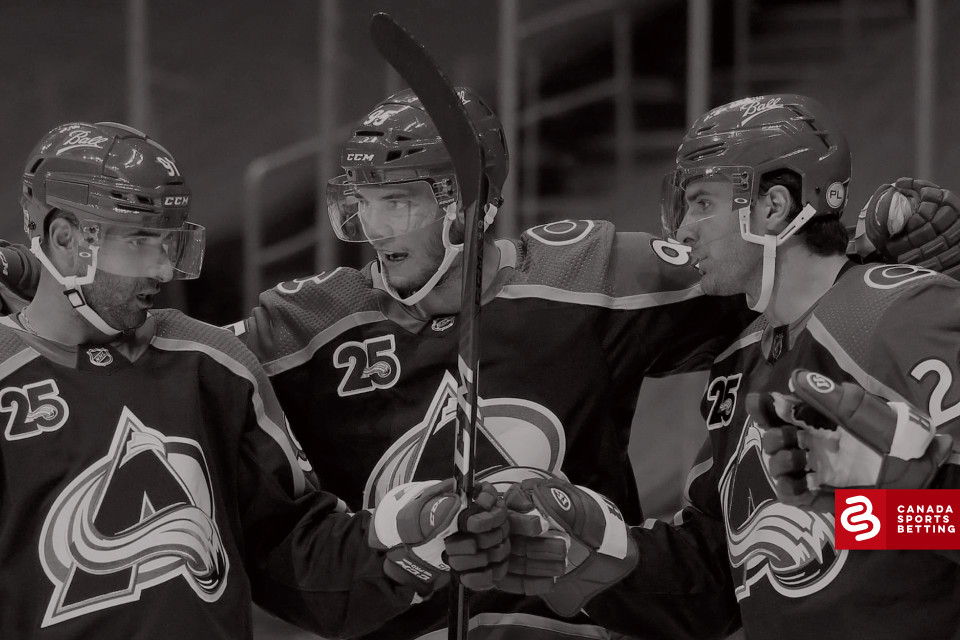 The 2021 NHL Stanley Cup Playoffs Odds have been constantly oscillating as second round matchups are wrapping up. One team is already heading home, and two others are right on the brink of elimination. Today, we'll be making picks and predictions for the next game of each remaining series (three total).  
The Tampa Bay Lightning have a good chance of finishing off the Carolina Hurricanes. They have a commanding 3-1 series lead, and show no signs of slowing down. Will they go all the way again?
The offensively-gifted Colorado Avalanche may have finally met their match in the Vegas Golden Knights. The Avs had a 2-0 series lead, and were undefeated in the playoffs, but now things are notted at two. Can Vegas complete the comeback?
Last, but not least, the New York Islanders are done playing catch up with the Boston Bruins. The Isles now have a 3-2 series lead, after trailing since the beginning of the round. Can they take game six at home to move on?
The Montreal Canadiens swept the Winnipeg Jets at home on Monday night, and will play the winner of the Avalanche-Golden Knights series in the next round.
If you're new to betting, be sure to check out our various sports betting guides before making any wagers. Now, let's take a closer look at the aforementioned games.
These odds were last updated on Tuesday June 8th, 2021:
Tampa Bay Lightning (1.83) vs. Carolina Hurricanes (2.00)
It has predominantly been a series of inches between the Bolts and the Canes so far. The first three games were decided by a single goal, including back-to-back 2-1 victories for the Lightning.
Game four ended up being the complete opposite. Tampa Bay won 6-4, but what really stuck out was when both squads combined to score eight goals in the second period. Carolina actually had a 4-2 lead in the second before the Bolts exploded for four straight goals.
The usual suspects were contributing in grand fashion as Nikita Kucherov and Steven Stamkos each had two goals and an assist. Brayden Point continues to light the lamp as well, opening the scoring in the first period. His seventh goal in just 10 playoff games so far.
With that being said, don't expect Carolina to go down easy. Many favoured the Lightning to win this series since they're the defending champs; however, it was actually the Hurricanes who finished the year atop the Central Division.
Tampa Bay may very well end up winning the series, but pick Carolina to win game five.
Colorado Avalanche (1.69) vs. Vegas Golden Knights (2.25)
All four second round series have been incredibly entertaining, but Vegas and Colorado has truly been must-see TV.
The first two games were dominated by the Avalanche, as Vegas dropped both while being outscored 10-3 in the process. This is highly uncharacteristic considering the Golden Knights allowed the fewest goals in the league this season.
Colorado seemed to have game three locked down late in the third period, but Vegas took over scoring back-to-back goals just 45 seconds apart.
Game four was the Golden Knights' turn to dominate, as they exploded for five straight goals after falling into an early 1-0 hole. Jonathan Marchessault scored a hat trick and all three were assisted by fellow linemate William Karlsson.
Vegas looks to have all the momentum, but game five will be in Colorado's barn. This is important to note as the Avalanche had an impeccable 22-4-2 record at home this season. Seems like a good place to break a mini losing streak.
This game will likely be a close one, as opposed to another blowout. The Golden Knights should put up a formidable fight, but pick Colorado to win game five.
Boston Bruins (TBA) vs. New York Islanders (TBA)
This series has featured a lot more scoring than many expected, as three of the five games have seen both teams combine for seven or more goals.
The Islanders' game five win over the Bruins was nothing short of miraculous, as they managed to emerge victorious despite being outshot 44-19. New York's saving grace was the power play, where they absolutely feasted scoring three times in just four opportunities.
Brad Marchand scored one of the prettiest goals of the season, but couldn't pot another when it mattered most. The real story, however, was the mediocre play of the oft spectacular Tuukka Rask. He allowed four goals on just 16 shots, and was pulled in favour of 22-year-old Jeremy Swayman—a rookie goaltender with just ten games of NHL experience.
Rask's poor outing is likely just a blip on the radar, considering he still boasts a 2.20 goals-against average and a .925 save percentage in this year's playoffs. His injury status has been a concern due to comments he made about not feeling entirely healthy in recent weeks, but the two likely aren't related.
New York's odds of winning game six certainly hinge on their ability to limit scoring chances. They've allowed 40 or more shots against in four of fives games, which is far from a recipe for success.
The Bruins have also been red hot on the power play, converting on 50 per cent of their opportunities. Boston has actually scored at least one goal on the man advantage in four of five games, which makes sense given they've had one of the league's best power plays for nearly a decade.
The Isles have played solid postseason hockey to this point, but the only reason they're ahead in this series is puck luck. The Bruins may be facing elimination outside of their TD Garden comfort zone, but they should be able to push game seven. Pick Boston to win game six.
Thank you for tuning into our free NHL Stanley Cup Playoffs picks. Remember to choose the sportsbook provider that best suits your needs and good luck! Some of the top sportsbooks are listed below: