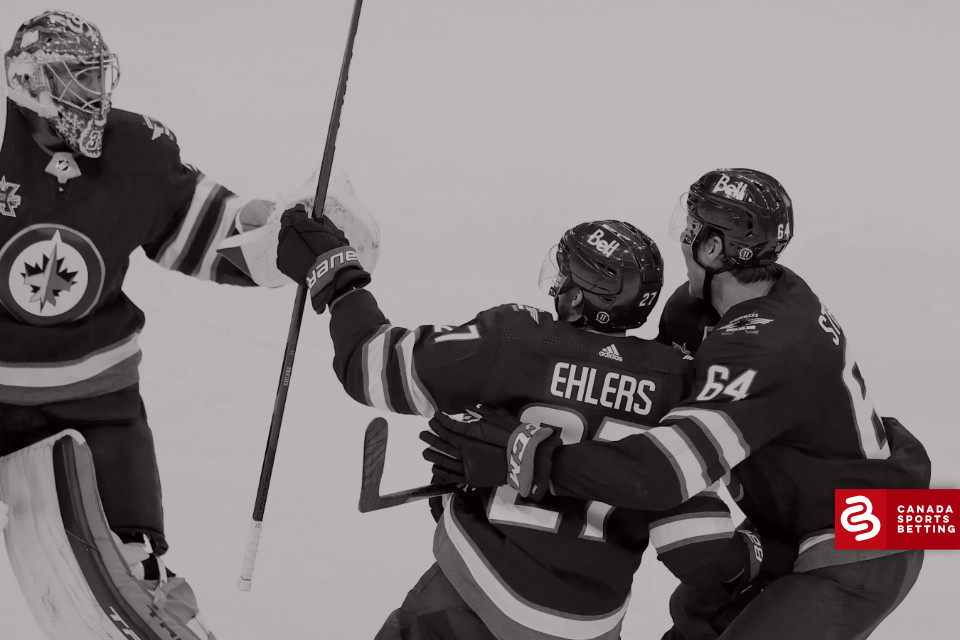 The 2021 NHL Stanley Cup Playoffs Odds continue to fluctuate in dramatic fashion. Only eight teams remain as the second round is officially underway. Today, we'll be making picks and predictions for four different games—one from each series.
The Montreal Canadiens are red hot, winning four straight since falling into an early 3-1 hole during their first-round series against the Toronto Maple Leafs.
The Habs have drawn a second-round matchup against the Winnipeg Jets, who have been waiting patiently for an opponent since sweeping the Edmonton Oilers in their opening-round series.
The Boston Bruins have a tough opponent in the New York Islanders, but they've managed to jump out to a 2-1 series lead after stunning the Isles in overtime to take game three.
The high-flying Colorado Avalanche have a date with the more defensively-minded Vegas Golden Knights, but the offence has reigned supreme so far as the Avs have taken a 2-0 series lead.
Last, but not least, the Tampa Bay Lightning will match up against the Carolina Hurricanes. The Canes dug themselves quite a hole at first, but look to have some life after winning game three in overtime against the defending Stanley Cup champions.
If you're new to betting, be sure to check out our various sports betting guides before making any wagers. Now, let's take a closer look at the aforementioned games.
These odds were last updated on Friday, June 4th, 2021
Winnipeg Jets (1.87) vs. Montreal Canadiens (1.95)
Very few expected to see the Jets or the Habs move onto the second round. The fact that both teams managed to upset their first-round foes speaks volumes about the volatility of playoff hockey.
Game one was a doozy, as Montreal took Winnipeg by surprise scoring three first-period goals. To make things worse, Jets defenceman Dylan DeMelo had to leave in the first and was diagnosed with a lower-body injury. His status ahead of game two is unclear.
As history has shown us, the Canadiens thrive playing the role of the postseason underdog. Whether it's been Patrick Roy, Jaroslav Halak, or current starter Carey Price, playoff goaltending has never been an issue and has actually catapulted the Habs to unlikely series victories, multiple times.
All pressure is on Winnipeg as well, as Montreal is a young team that has already come farther than expected. At this point, they're playing with house money. Not a bad way to keep things loose when times are tense.
The NHL has also announced that Jets' star centre Mark Scheifele will be suspended for the next four games of the series, which will naturally give the Canadiens even more of an advantage.
Game two is another home game for Winnipeg, but pick Montreal to win game two.
Colorado Avalanche (1.87) vs. Vegas Golden Knights (1.95) 
The Avalanche have looked nothing short of unstoppable throughout their playoff run so far. They swept the St. Louis Blues with ease in the first round, and have cruised to two straight dominant wins to open things up against the Golden Knights.
In other words, Colorado is still undefeated in these playoffs, despite the harsh eight-game suspension handed out to key centre Nazem Kadri.
As mentioned during the intro, one very telling sign of the Avs' stellar play is their ability to pile up the goals regardless of the matchup.
No one gave up fewer goals than Vegas during the regular season, but that didn't stop Colorado from tucking in seven during game one. Their top line of Nathan MacKinnon, Gabriel Landeskog, and Mikko Rantanen looks like it could be the best in the league.
Vegas may be able to win a game or two, but all current signs point to the Avs staying hot. Pick Colorado to win game three. 
Boston Bruins (TBA) vs. New York Islanders (TBA)
Both the Bruins and the Isles seem to save their best hockey for the postseason. So far, both have been playing with the skill and tenacity required to win in the playoffs meaning we'll be in for a tight finish.
One advantage Boston has is their depth up front, highlighted by the star power on their top line. Other teams are very aware of the "perfection line" and they've been getting it done as usual, but the key to the Bruins' success has been their second unit>a line made up of Craig Smith, David Krejci, and Taylor Hall.
Smith left game one due to injury and was unable to play in game two. His absence was felt as Boston lost game two, which was only their second loss of the playoffs. Luckily, Smith returned for game three and immediately began to contribute again scoring a clutch goal off a beautiful feed from Hall.
Both teams have solid defence corps, and the presence of two Vezina-calibre goaltenders likely neutralizes any advantage either team might have had in that regard. The notable difference is goal-scoring ability, which the Bruins should be able to use to their advantage.
Pick Boston to win game four.
Tampa Bay Lightning (TBA) vs. Carolina Hurricanes (TBA)
Many predicted the Lightning would go all the way this year, and so far, that doesn't seem like a bad bet.
After all, Tampa Bay was able to dominate the regular season despite the absence of superstar winger Nikita Kucherov. From front to back, this team is built to win it all, just like last year.
On the other side of the card, the Canes have had their own memorable season, and have proven to be a formidable opponent despite being down 2-1 in the series.
The Lightning had a chance to take a 3-0 series stranglehold, but a clutch overtime goal from Sebastian Aho in game three has made things a lot more interesting.
Game four will also be in Raleigh, and the Canes look to have the momentum to knot things up at two. Pick Carolina to win game four.
Thank you for tuning into our free NHL Stanley Cup Playoffs picks for upcoming, meaningful games. Remember to choose the sportsbook provider that best suits your needs and good luck! Some of the top sportsbooks are listed below: