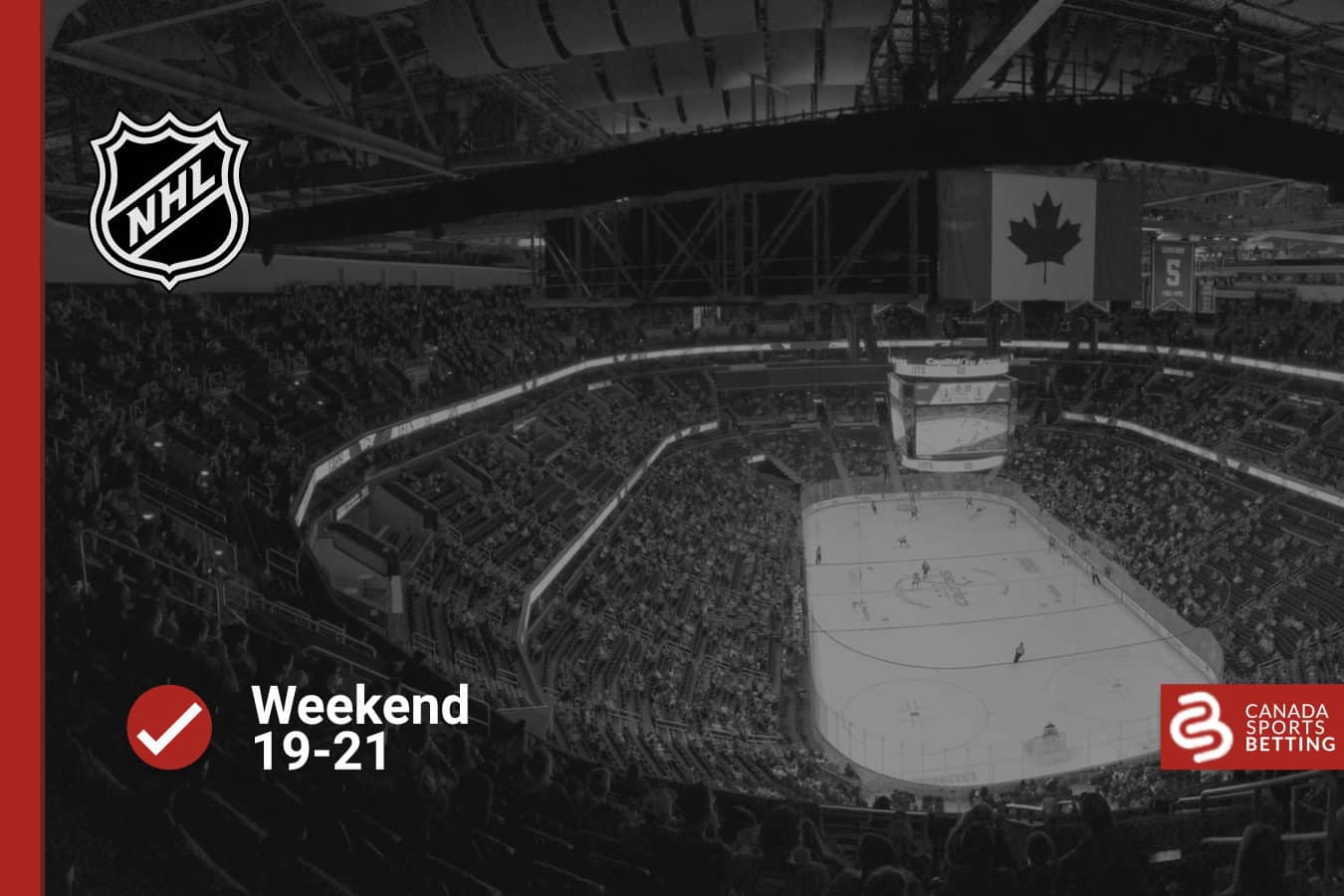 The Maple Leafs remain at the top of the NHL tables as we enter the weekend. Other Stanley Cup hopefuls, the Panthers, Bruins, and Blues lead their respective Divisions, with it all to play for this weekend.
We have coverage of all the best Canadian teams this weekend, with the Edmonton Oilers finally getting their season underway and looking to make the push for the NHL Playoffs.
We've assessed the NHL betting odds from all the best sportsbook providers available to Canadian hockey fans and will provide some free picks. So, let's get stuck into the action and find out who's going to win this weekend!
Calgary Flames (2.28) vs Edmonton Oilers (2.60)
The Flames go 6-4 in their last 10 games and were heavily beaten by the Canucks in their last game, which ended 5-1 to the away side. Most NHL betting sites have them as favourites to win it, but we tend to disagree.
There is life back in this Oilers team and with 2 of the best players in the league on the roster, they are always capable of beating any team on their day.
The front two are firing on all cylinders. McDavid picked up 2 assists, while the big German Leon Draisaitl netted two goals for himself. Expect to see more of that from those two in this one.
Vancouver Canucks (2.35) vs Winnipeg Jets (2.54)
The Canucks defence has been poor this season, they are leaking goals and with a record of 3-6-1 in their last ten, one wonders what to expect from Vancouver in this one. However, they did pick up a win in their last and were showing promise.
The Jets lost to the Sens and Oilers in their last 3 games, which doesn't bode well for this game. They are scoring well enough, but don't seem to control the game when they should.
The Canucks will be buoyed by this recent poor run of form for Winnipeg. We think this will give them the edge in what will be a tough fixture for both sides.
Ottawa Senators (3.87) vs Montreal Canadiens (1.71)
The Sens are having a dismal season. Arguably playing some of the worst hockey in the league, with little sign of a response we don't expect much from them in this one.
The Canadiens are favourites to win, with 20 points in the league and a +13 goal difference, compared to 9 points and a -34 goal difference
Tyler Toffoli picked one up in their 2-1 win over the Maple Leafs in their last game, taking his total to 10 for the season and leading the scoring charts for his team.
See below the top sportsbooks where you can wager online and choose the best one for you: