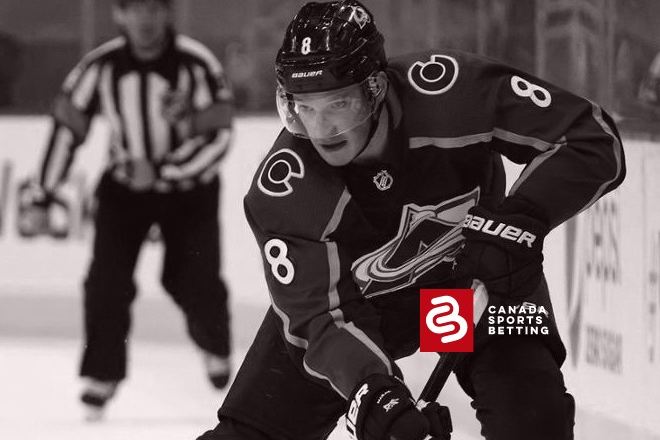 The Colorado Avalanche is still the favourite to win the 2021-22 Stanley Cup? Can they stand and deliver? Or, does value exist with some other NHL teams?
With the opening of the 2021-22 NHL season, it seems appropriate at Canada Sports Betting to see what the futures have done. Today, we look at the Stanley Cup Futures in particular. Since the summer, there has been a little bit of movement.
Now, it is only mid-October and there are over eight months to go before a champion is even crowned. However, the idea will be to update this once a month or so just to see what changes there are or are not on the way to seeing one team lift the Stanley Cup.
Let's dig into some of these numbers while only a few NHL regular-season games have been played. This should be fun.
2021-22 Stanley Cup Futures – Why Some Different Numbers
Again, the first thing that is often noted about the 2021-22 Stanley Cup Futures is this. Why do some teams have different numbers from site to site? Typically with most futures that look at a potential champion, the first three or four teams are usually the same across the board. After that, is where the changes start to occur.
For example, the Colorado Avalanche, Tampa Bay Lightning, Vegas Golden Knights, and Toronto Maple Leafs are 1-2-3-4 pretty much everywhere. Do not be surprised when digging into prop totals that their points are set about the same. Again, there is usually somewhat of a correlation among the top teams.
Anyway, here is the table of the top 15 Stanley Cup teams in the futures.
| NHL Stanley Cup Futures | | | |
| --- | --- | --- | --- |
| Colorado Avalanche | 6.02 | 5.75 | 5.75 |
| Tampa Bay Lightning | 7.65 | 7.75 | 7.75 |
| Vegas Golden Knights | 8.32 | 8.00 | 8.00 |
| Toronto Maple Leafs | 11.00 | 10.00 | 10.00 |
| New York Islanders | 14.00 | 16.00 | 16.00 |
| Boston Bruins | 16.00 | 14.00 | 14.00 |
| Florida Panthers | 17.00 | 19.00 | 19.00 |
| Edmonton Oilers | 17.00 | 21.00 | 21.00 |
| Carolina Hurricanes | 20.00 | 27.00 | 27.00 |
| New York Rangers | 25.00 | 24.00 | 24.00 |
| Pittsburgh Penguins | 26.00 | 27.00 | 27.00 |
| Minnesota Wild | 27.00 | 26.00 | 26.00 |
| Dallas Stars | 29.00 | 36.00 | 36.00 |
| Washington Capitals | 29.00 | 31.00 | 31.00 |
| Winnipeg Jets | 29.00 | 46.00 | 46.00 |
There are always some NHL odds and often they can be fickle. 
Like we mentioned above, all it takes is sometimes one piece of significant news and that can send the futures tumbling. That is just the nature of the numbers.
Colorado Avalanche Still Tops the Stanley Cup Futures
It has been this way since the Tampa Bay Lightning won the Stanley Cup. These NHL Futures or Outrights have been led by the Colorado Avalanche and still are. Now, those numbers have varied but even in the last few weeks, those odds have shortened a bit or remained steady. For the most part, Colorado lies in the 5.75 to 6.00 range.
Even despite some uncertainty in Colorado's summer, they have still lead the way. Colorado changed goalies as Darcy Kuemper is now their number one in the net. Philipp Grubauer wound up signing with the Seattle Kraken. There were a few minor bumps and bruises in training camp. Now, there is the news that Nathan MacKinnon tested positive for COVID.
Still, even that news has not made a dent in the 2021-22 NHL Futures. With some teams, it might, but not the Colorado Avalanche. They were built for success and were favourites going into the playoffs last year. Unfortunately, they fell to the Vegas Golden Knights in six tough games.
From top to bottom, most oddsmakers feel that the Colorado Avalanche is still the best-constructed team to take home the Stanley Cup. The question that gets asked next is this. Why not the Tampa Bay Lightning? Let's try and answer that, look at other possible values, then make an updated pick.
Tampa Bay Lightning Not Too Far Behind the Colorado Avalanche
The two-time defending Stanley Cup champions, the Tampa Bay Lightning, hold place number two in the NHL Futures. Some just ask the obvious question. If the Lightning is defending champions, then why aren't they the favourites? That is where things are more up for debate but oddsmakers have a differing view of who they think is best equipped to currently win the silver chalice.
Right now, many feel in Vegas and other books that the favourite is the Colorado Avalanche. It does not mean that the Tampa Bay Lightning is not good enough. They just currently rank a little longer in the odds when compared to Colorado. Tampa Bay's range right now is about 7.5 to 7.75.
There is very little deviation. With the core intact, that is little surprise. Nikita Kucherov, Brayden Point, Andrei Vasilevskiy, Steven Stamkos, and Victor Hedman are quite some group. Tampa Bay has not moved too much since the summer either. Typically, the Stanley Cup champion stays near the top and does not fluctuate a lot unless something very drastic occurs.
Even if the Tampa Bay Lightning suffers from a slight Stanley Cup hangover again, do not expect a big shift. It did not occur last season. That is partly why we try to stay the course with our picks for better or for worse.
Does Any Other Team Have Value in the Stanley Cup Futures?
Looking outside the top three or four teams in the Stanley Cup Futures can often be dangerous. However, sometimes it does not hurt to examine a longer shot, even two. One team some may pick could be the Florida Panthers. Now, Florida has one of the most dangerous offensive units in the NHL, a solid defence, and a young goaltender in Spencer Knight to go with Sergei Bobrovsky. Yet, despite that, they still range from 17.00 to 19.00 because of their playoff record.
Is this the year they break through and make that deep run? It could be and the time to pounce on the Panthers maybe now rather than later. Their number is likely to shorten as the season goes along.
Now, has our Stanley Cup Futures pick changed?
Our 2021-22 Stanley Cup Pick 
The Colorado Avalanche is still our top choice to win the Stanley Cup.
All sportsbooks carry some solid numbers but Sports Interaction has been among the best in the early going.