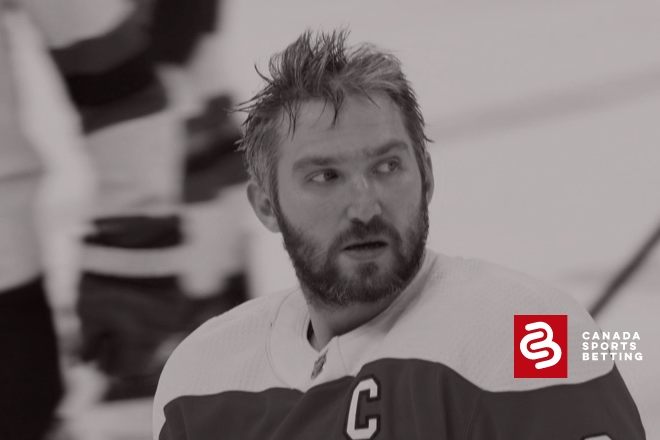 Monday night's NHL Picks feature a battle of the "Capitals" as the Washington Capitals face the Ottawa Senators. We feature a few more picks here at CSB.
Tonight does indeed feature seven NHL games in all. As always, we have three of our best picks for Canada Sports Betting.
It is always fun to go through a Monday night of games. Few of us expected to see seven games this early in the season. This is because, with the NFL on this night, usually the amount of games is representative of a smaller slate typically.
Seven games usually constitute a medium slate. This has a little beef to it, as they say, There are even a few matchups worth a closer look for different reasons.
There is a good deal to choose from too. After rummaging through the sports section, these Monday night picks are the ones that caught our eye.
Monday Night Picks: "Capital" Gains and More
Some believe the Washington and Ottawa contest is a potential cause for lost money. We do not and think there are some capital gains to be made here. Our picks also take a look at the Florida Panthers once more too.
Then, there has to be the mess that is the Toronto Maple Leafs. Toronto clashes with Carolina and is on the road as the Maple Leafs try to show signs of life.
Here are some more numbers below.
Digging into the NHL Picks means bettors have some NHL Odds to pour over.
Monday Night "Capital" Pick – Washington Capitals over Ottawa Senators
The Washington Capitals go up against the Ottawa Senators on Monday night from just outside the Canadian capital in Kanata, Ontario. Some would think that Washington might have even shorter odds on the road here.
However, the Capitals have struggled a tiny bit of late and did lose to Calgary on Saturday at home. They came back from down 3-0 but lost in overtime. That dropped Washington to 3-0-2 on the season. Ottawa is 2-3 in October and has lost consecutive games.
Consider Ottawa had a 2-0 lead which they squandered against the New York Rangers. They allowed three goals in less than six minutes and lost in regulation. It was a crushing defeat even for a young team.
Can Ottawa slow down Ovechkin?
The problem is how does Ottawa slow down a motivated Alex Ovechkin? Ovechkin already has ten points on the season in just five games. The Capitals' winger is playing like someone in his prime and not someone late in his 30's.
The other question may be who starts in goal for the Ottawa Senators. It should be Anton Forsberg. Forsberg was the goalie who came in after Matt Murray's injury and allowed two goals on three shots. Washington is a physical team and some think Brady Tkachuk can nullify that advantage.
Usually, the experienced team neutralizes the youthful team and exploits their mistakes. That is the reality. It is why in our NHL Picks, the battle of American Capital versus Canadian Capital was too good to pass up.
Between Alex Ovechkin and Tom Wilson, Washington has an effective 1-2 punch that Ottawa does not have yet. Washington is expected to start Ilya Samsonov who is more experienced in net than Forsberg. Let's be honest.
It is why the Washington Capitals are our pick to defeat the Ottawa Senators in Ottawa on Monday night.
Carolina Panthers over Toronto Maple Leafs
This could be the game that determines so many fates. The Carolina Panthers clash against the Toronto Maple Leafs on Monday night. There are enough plot lines to write an entire book here.
Frederik Andersen will be starting against his former team. The Carolina goalie has been excellent in October winning four straight starts. He has stopped 117 of 124 shots for a .944 save percentage. The 32-year-old goaltender has looked like a younger goalie since getting out of Toronto.
Carolina's defence in the early going is the best in the NHL. Their 4.5 goals per game are among the top five in the league as well. Toronto will not have an easy time slowing this offence down. It would surprise very few that Carolina should be a favourite here.
Hurricanes an Even Pick
However, for some reason, the Hurricanes, according to the numbers, are almost an even pick on Monday night against Toronto. Maybe some just believe that Toronto will break through against Carolina out of urgency.
Whatever the reason may be, Carolina and particularly Andersen have much motivation on this night. This game means so much to the Danish goaltender. Toronto kicked him to the curb and the motivation for revenge is extremely real.
This is why the pick here for Monday night is riding the wind and the Carolina Hurricanes over the Toronto Maple Leafs.
Florida Panthers Easy NHL Pick over Arizona Coyotes
All anyone knows is that this NHL Pick carries the shortest NHL Odds on Monday night. There is a good reason why. Florida has won all of their games while Arizona has not won a single game all season. It appears that Sergei Bobrovsky will start for the Florida Panthers. Carter Hutton will oppose him in the other net for the Arizona Coyotes.
It is tough to find many that believe Carter Hutton is the answer for the Arizona team. Hutton has not been right since he started 48 games for Buffalo three years ago. Nothing in his numbers last year for the Sabres suggested much of an improvement in Arizona. Two starts have seen him give up 14 goals!
Hutton will play better but Florida's depth is just too good.
Take the Florida Panthers over Arizona on Monday night.
All the sportsbooks, even 10Bet, have some of the strongest numbers, period.