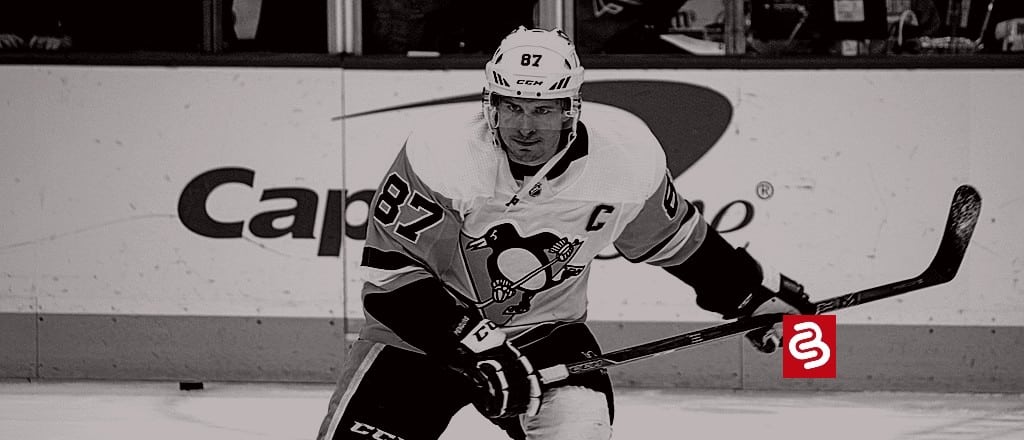 Tuesday, March 8 is a busy night in the NHL. Twenty-two of the league's teams is in action tonight as the race toward the 2022 NHL playoffs heats up.
Before we look at three of the most intriguing games on tonight's NHL schedule, check out the odds for the 2022 NHL Playoffs and the latest odds on Stanley Cup Futures.
Florida vs. Pittsburgh
Date & Location: Tuesday, March 8 at PPG Paints Arena, Pittsburgh, PA
Time: 7:00 p.m. ET
How to Watch: Sportsnet NOW, NHL Live
The Pittsburgh Penguins and Florida Panthers are near the top of the NHL's Eastern Conference. As of this writing, the Penguins (34-14-9) are No. 5 in the East and the Panthers are No. 3 (37-13-5).
Florida leads the NHL in goals with 225 and goal differential at +64. Pittsburgh is also effective in scoring with 183 goals, which puts them at 10th in the league. The Penguins' goal differential is +33.
The game takes place in Pittsburgh, where the Penguins are 15-8-5. Florida is 12-7-5 on the road.
These clubs have solid goaltending. Pittsburgh's Tristan Jarry is seventh in goals-against average (2.30), ninth in save percentage (.921) and third in shutouts (4). The Panthers Sergei Bobrovsky ranks 13th in GAA (2.54) and 16th in SV% (.916) with two shutouts.
Aleksander Barkov of the Panthers and Sidney Crosby of the Penguins are the hottest players on their teams. Both have scored seven points in their past five outings.
The Penguins and Panthers have met twice this season. The Panthers won 5-4 at home in October. The Penguins topped the Panthers in Pittsburgh in a shootout (3-2) in November.
The Panthers play in Buffalo on Monday night before travelling to Pittsburgh for this matchup. Pittsburgh has been resting since a 5-4 loss in Carolina on Friday.
I think the rested home team takes this one.
Pick: Pittsburgh to beat Florida.
Dallas vs. Nashville
Date & Location: Tuesday, March 8 at Bridgestone Arena in Nashville, TN
Time: 8:00 p.m. ET
How to Watch: Sportsnet NOW, NHL Live
A single point separates the Dallas Stars and Nashville Predators in the Central Division. Dallas is 32-20-3 record (67 points) while Nashville is 31-20-4 (66 points).
The Stars and Predators are close in offensive production and defensive prowess. Dallas has scored 165 goals and allowed 160. Nashville has 174 goals for and 155 against.
Dallas has a hot goaltender in Jake Oettinger. He is 8-2-1 since the start of February. Oettinger has a 2.15 GAA and a .932 save percentage in those 11 games. Juuse Saros has been a workhorse for Nashville. He is 26-17-3 and has a 2.44 GAA and a .923 save percentage.
Tonight's game is in Nashville, where the Predators are 15-10-0. The visiting Stars are 12-13-2 on the road. Both teams are healthy heading into this matchup.
The Stars and Predators have played three times this season. Nashville has two wins (one road, one home) in the series (4-2, 2-1 SO). Dallas' win was a 4-3 home victory. Dallas is 7-2-1 in their last 10 games with four straight wins. Nashville is 4-6-0 in their past 10 and coming off an 8-0 win over San Jose.
Jason Robertson has been a goal-scoring machine for Dallas. Robertson has eight markers in his past five games and has hat tricks in his past two games. Matt Duchene leads Nashville in goals in the team's last five outings with four.
Dallas is playing well, but the Predators have momentum. With this being a home game, I'm going with the Predators.
Pick: Nashville to beat Dallas.
New York Rangers vs. Minnesota
Date & Location: Tuesday, March 8 at Xcel Energy Center, Saint Paul, MN
Time: 8:00 p.m. ET
How to Watch: Sportsnet NOW, NHL Live
The New York Rangers, the No. 4 team in the Eastern Conference (36-15-5) meet the Minnesota Wild tonight. The Wild are the No. 6 team in the Western Conference (32-19-3).
The Rangers are 20th in the NHL in goal scoring with 165. They have allowed the third-fewest goals at 137. The Wild rank fourth with 199 goals. Minnesota has a goal differential of +26.
New York goalie Igor Shesterkin has the league's best GAA (1.93) and saves percentage at .942. Neither of Minnesota's goaltenders, Cam Talbot and Kaapo Kahkonen is playing well this season. Both have GAA and save percentages that are outside the top 20.
The Rangers and Wild play in Minnesota tonight. The home team is 16-6-1. The Rangers are 17-10-2 on the road. This is the second meeting of these teams this season. The Wild defeated the Rangers in New York by a score of 3-2 in January. Nashville is 4-6 in their last 10 games while New York is 7-2-1.
The Rangers are without Kaapo Kakko and Kevin Rooney. Nashville looks healthy.
Adam Fox leads the Rangers in scoring over their past five games with six points. Chris Kreider has contributed four goals in five games. As for Nashville, Kirill Kaprizov has had eight points (5 goals, 3 assists) in his past five games.
The Rangers might not score a lot of goals, but they have been playing great team hockey and they have the best goaltender in the NHL.
Pick: New York Rangers to beat Minnesota.
Be sure to take advantage of the best online betting bonus offers available.