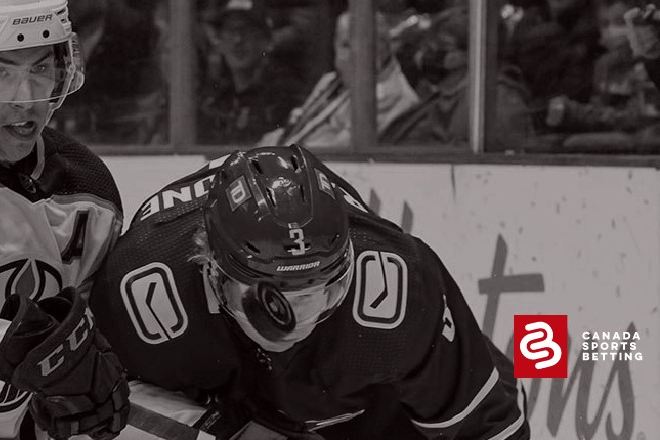 Friday NHL action is restricted to only two games — but hey, that just means you can focus and really own the day betting-wise. If you need help, give us a read. We have the best NHL betting picks for November 19 right here and you get this expert advice for free!
Over/Under 6.5 Goals: Colorado Avalanche vs. Seattle Kraken
With an over/under line of 6.5 goals, this Colorado-Seattle game is on the high side compared to what Canadian NHL betting sites usually put up. Though, the betting odds have the under as the most likely outcome, as seen below:
Let's begin with the Kraken, the inaugural franchise. If the Las Vegas Golden Knights from a few years back warped our expectations for how an expansion team should perform, Seattle sure has reigned it back to the norm. Let's be honest, the Kraken aren't good. At all. Seattle are losers of five straight and hold a record of 4-11-1 on the season so far.
The biggest bugaboo plaguing the Kraken is shoddy goaltending. The franchise uses a goaltending-by-committee with Phillip Grubauer, Chris Driedger, and Joey Daccord. The goalie trio ranks dead last in several categories, including all situations save percentage (.871) and 5-on-5 even-strength percentage (.868). We probably don't need to remind you of the all-importance of goaltending, right?
That performance single-handedly explains why the goal total is at 6.5 and honestly, it's deserving. Seattle's goaltending has gone from bad to worse during this five-game losing skid. In that stretch, they've allowed 24 goals (so 4.8 per game). We sense those Seattle struggles continue on Friday, which is why we're hammering the over here.
Moneyline: Colorado Avalanche vs. Seattle Kraken
At last, the Avalanche are starting to play like the team that had the best odds Stanley Cup odds to win during the preseason. In Colorado's previous 10 games, they're 6-3-1 whilst averaging 3.6 goals scored and giving up 2.5 goals per game with a .919 save percentage. Sure, they're on the road here, but they have to be licking their chops against a green team on a cold streak.
Speaking of which, let's not forget how that skid began. Seattle lost to an all-time bad Arizona team 5-4. Coyotes scored three third-period goals to win its first game in 13 tries that night, which was less than two weeks ago. Yeah, there's just no way we'd advise anyone to bet Kraken moneyline against a far superior Avalanche side.
Moneyline: Winnipeg Jets at Vancouver Canucks
The second game of the night is a battle between two Canadian foes. And in this Jets-Canucks duel, the money is even more lopsided per the oddsmakers:
Expectations were high for Vancouver this season. The team was coming off a second-round playoff appearance — the furthest since 2013. It was busy during the offseason and added several pieces to further them along. The season is young, but it feels like all that was a pipe dream and then some. Vancouver is 5-10-2 and a top-5 team in the NHL at the moment.
The Canucks are in the middle of a five-game losing streak and we predict it goes to six against a Jets team that's playing as good as anyone right now. Winnipeg is 7-1-2 in its past 10 and should have no problems extending that success on Friday night.
Over/Under 6 Goals: Winnipeg Jets at Vancouver Canucks
Another game, another over bet that we're taking between Winnipeg and Vancouver (that makes two for the night). Why? Welp, Vancouver's biggest struggles as of late have been defending the bet.
The Canucks have been rocked for 26 goals in their last five games. They've now given up 59 scores this season — tied for fourth-most in the league, with the aforementioned Kraken. We sense a streaky-hot Jets team will pour it on come Friday, which helps shoot this game past the six-goal over.
How To Bet On NHL In 2021?
Friday might be a slow night for betting the NHL, but the action picks right back up on Saturday with 12 games. Either way, if you want to make extra cash this weekend, NHL gambling isn't a bad way to do it. For a complete list of NHL odds, try visiting one of the underneath sportsbooks. There are few betting sites that have as many NHL bets in 2021 as these ones!
Furthermore, these same bookmakers currently have big-money betting bonus offers available. Via these deals, you could net hundreds of dollars in free play BEFORE even placing a wager. Full details on what bonuses are currently up for grabs in the table below!