The recent rapid growth in popularity and appreciation for the sport of table tennis has led to some of the best table tennis betting sites offering unique and entertaining new markets to fans. A Table Tennis World Cup came about in 1980, which boosted the profile and overall popularity of the sports as the Olympics gave this fast-action sport the exposure it needed.
You can win a lot of money with non-marquee sports, such as table tennis
Given the current global situation, it has closed off a lot of sports betting markets. Though table tennis betting odds offer a great market at the moment.
The odds for the Moscow Liga Pro are available below. The odds are subject to change and will be updated as the markets move. The odds were last updated on June 16, 2022:
Moscow Liga Pro Odds
With so much to play for, table tennis fans often wonder which is the best table tennis betting sites to play on. While many online sportsbooks offer betting lines on table tennis, we'll highlight the very best sites below.
Table Tennis fans don't just have the Olympics to look forward to, throughout the year there is the ITTF World Tour, formerly known as the Pro Tour, which is divided into somewhere around 15 tournaments a year with a Grand Finals to conclude years' competition.
P.S. Send in photos / videos of HOW & WHERE you celebrate World Table Tennis "At Home" Day Right pointing backhand index https://t.co/8pzITMEko8 for a chance to win a signed racket! Remember to name your file COUNTRY_CITY_NAME to qualify!! 🤩🤩🤩 https://t.co/m6SFIoIWcm

— World Table Tennis (@WTTGlobal) April 6, 2020
Betting on Table Tennis
The growth of the sport has led to an increase in the number of people betting on table tennis and the number of sports betting sites offering the latest odds. The most common bet you'll find on these sites is odds to win. There are other markets covered, but this is the most common bet on table tennis you'll see.
There isn't an array of betting options available to enjoy like you'll find with other major mainstream sports betting. Moneyline betting, parlay, outright winners, match winners, and much more!
Furthermore, online providers don't generally allow bettors to place heavy wagers, with the limits often being around $200. This can be frustrating for the more hardcore bettors, but it certainly satisfies those table tennis fans who want to wager on their favourite stars.
One thing to check is the various betting options and betting odds, as they provide a broad understanding of what that particular online sportsbook offers to users. Furthermore, before arriving at the sportsbook, take some time to develop a basic betting strategy.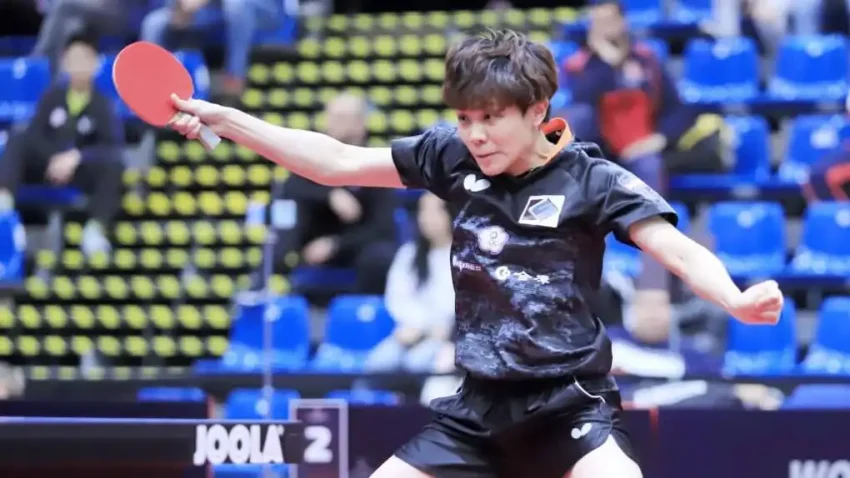 The first thing we'd advise is to study the tendencies of the top players, see how they play and what is consistent about their game – this will help to develop a winning strategy.
Another option would be to look for value outside of the major Asian countries, namely China. The table tennis scene, although now popular on a global scale, is mostly dominated by China. Finding individuals who play outside of China to a good level, will often lead to value in your bet.
For example, if a bettor has a depth of knowledge about a certain player, if they're matched against a Chinese player the oddsmaker may favour the China representative because they are expected to win.
I think it is now clear for you to make a better bet on table tennis.
Table Tennis Gaming Sites
The sport of table tennis is only growing in popularity, as mainstream table tennis games are given more television exposure people are warming to this high-intensity all-action sport. While not all sportsbooks offer markets for table tennis, many do. The best way to find the top table tennis betting sites is to take a look through our recommended sportsbooks guide, which details the very best sites and gives a comprehensive review of each.
While there are many good sites to choose from, it's difficult to pinpoint the best exact site for each user as their preferences differ so much. A lot of it has to do with the deposit methods on offer at that particular provider, as differing deposit methods offer different bonuses, fees, and limits. Always look for sites that offer markets on the major tournaments and check that the betting options don't limit the user too much.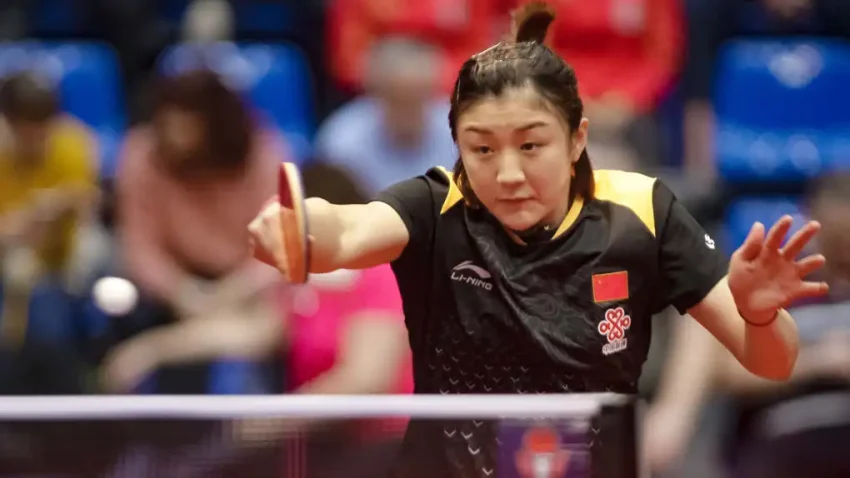 One issue that table tennis bettors encounter is that is can be difficult to find pre-match odds for the major ITTF tournaments. Instead, sportsbook providers will offer in-play betting opportunities on games. While this is a great feature, it isn't ideal for bettors who simply want to place wagers on any time before the game itself. Ensure to look for pre-match betting markets.
William Hill and BetWay are offering a great range of betting options on table tennis. Both providers offer great markets on table tennis and many other sports, rewarding customers with great deposit bonuses and deals on sportsbook betting. Generally, sportsbooks don't offer streaming services but there are some exceptions you'll find out there.
PLAY ONLINE NOW
PLAY ONLINE NOW
Live Streaming
Another highly recommended sportsbook is Bet365. Members will get full action to the ongoing table tennis (and other sports) tournaments through their live streaming service.
To use the Live Streaming service you will need to be logged in and have a funded account or to have placed a bet in the last 24 hours.
PLAY ONLINE NOW
Table Tennis Picks for Ongoing Tournaments
The main competition ongoing at the moment is the Moscow Liga Pro. The competition is flooded with talent, but out of the players there we must pick our winner as Yuriy Merkushin who is playing Evgeniy Kalashnikov this week.
Which and When are the Most Important Table Tennis Tournaments?
Any major table tennis competition will be through the International Table Tennis Federation (ITTF) or at the Olympic Games. While there are smaller tournaments during the annual table tennis calendar, they don't compare to the ITTF events and may be overlooked by online sportsbook providers.
While many tournaments are being cancelled the schedule for the 2020 ITTF World Tour looks like this;
German Open, Jan 28 – Feb 2
Hungarian Open, Feb 18-23
Qatar Open, March 3-8
LION Japan Open, April 21-26
Hong Kong Open, May 5-10
China Open (Busan), May 12-17
China Open (Shenzhen)
Australia Open, June 23-28
Czech Open, August 25-30
ASAREL Bulgaria Open, September 1-6
Swedish Open, November 3-8
Austrian Open, November 10-15
While the ITTF has all the major tournaments, there is always the international table tennis scene to consider, with a number of huge continental tournaments to enjoy it's easy to play the table tennis markets. The continental tournaments help to decide who will represent their countries at major events like the World Cup. These tournaments are as follows;
African Championships, African Games, African Cup
Asian Championships, Asian Games, Asian Cup
European Championships, Europe Top 16
Latin American Championships, Latin American Cup
North-American Championships, North-American Cup
Oceania Championships, Oceania Cup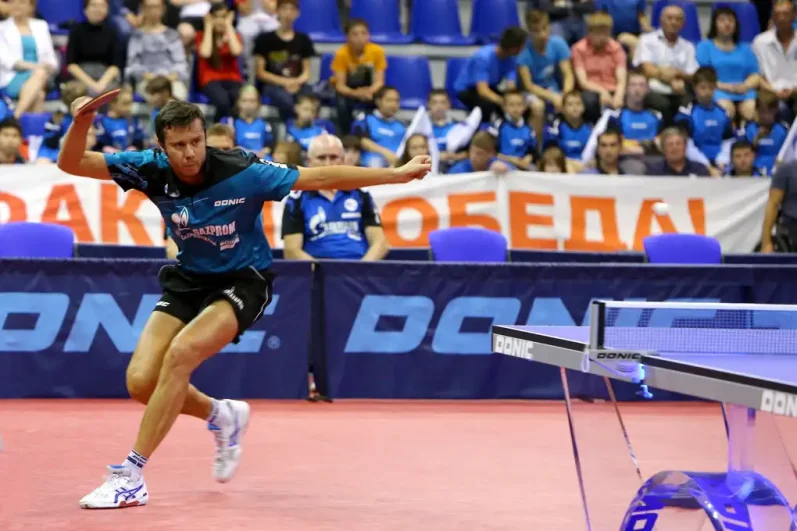 Table Tennis FAQ
What is the difference between Table Tennis and Ping Pong?
They mean the exact same thing; table tennis. Although, Ping Pong is widely considered the social, fun version of table tennis while at a professional level it's always referred to as a sport.
Can we bet on Table Tennis?
Yes. There are various sites offering markets on table tennis as well as a range of great betting options.
What are the best sportsbooks for it?
While there are many great sportsbooks offering odds for table tennis betting, we'd strongly advise taking a look through our recommended sportsbooks, which we've listed in this article. Each bettor looks for different things in a bookie and we guide through your needs.
Who is the number 1 male player?
At present, the number one player is Xu Xin. But, it's worth noting that throughout the course of the season players like Fan Zhendong and Ma Long are always battling for the top spot. All of the top male players are from China.
Who is the number 1 female player?
Currently, the number one spot belongs to Chen Meng. Though, along with the elite players the likes of Ding Ning and Zhu Yuling, there is fierce competition for the title each year. The current crop of top-tier competitors resides in China.
What are the basic rules?
In essence, the aim of the game is to hit the ball over the net landing on the opponent's side. A point is won when the opponent or the player in question is unable to return the ball; by missing the ball, hitting it into the net, or off the table. The winner of a game is the first to eleven points, with a gap of at least two between opponents at the end of the game.
Is table tennis harder than tennis?
Lots of people would like to argue that it is, as it's such an acquired skill. However, the athleticism involved in tennis due to the size of the pitch they play on and the length of the matches makes a case for it being harder.
Why is China so good at this sport?
Chinese teams are well-invested in the sport and take time to carry out a high-level strategic analysis of the player and are pioneers in modern techniques. Coupled with China's own take on elite level sports development, they make up the very best in table tennis.
Who Invented it?
Table Tennis was invented in England by a gentleman named David Foster in 1890, though often John Jaques is misquoted as the inventor of the sport.
Is there LET in Table Tennis?
There is a LET in table tennis. If the serve is legal except that it touches the net, it is called a let serve and the serve is taken again. LET's are not scored or reserved.