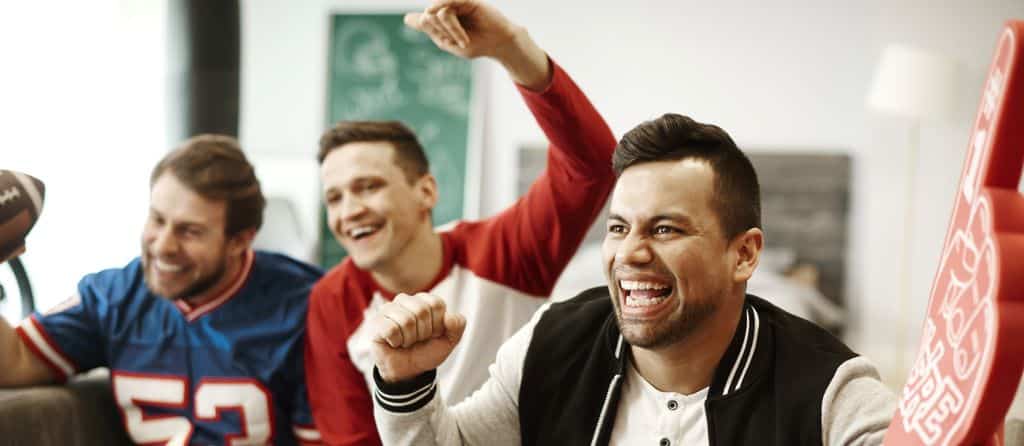 A new study conducted by time2play is predicting that over 50% of Canadians will watch the Super Bowl this year, but only a small percentage plan to wager on the NFL's annual championship game.
The study found that 52.6% of Canadians will watch Super Bowl LVII, which the study says would represent a significant increase over the 45% of Canadians that watched last year's game. Over a quarter (31.6%) are most looking forward to the halftime show, which will feature Barbadian singer Rihanna, while 42% plan to watch the entire game. Around 55% of respondents said they'll be watching the game at home via cable or streaming service.
According to the study, 83% of the Canadian population has previously watched a Super Bowl game in some capacity and only 1.5% of those Canadians watched the game for betting purposes.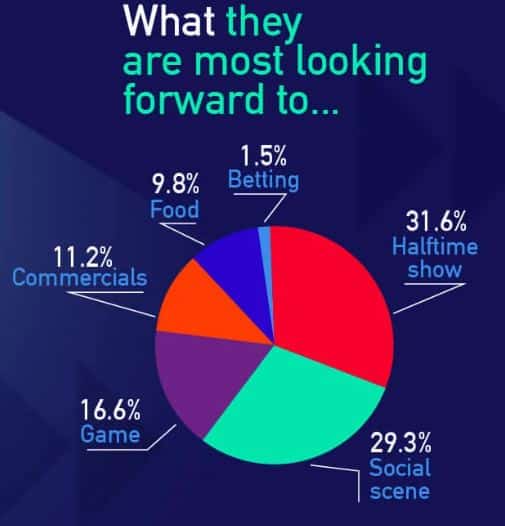 The study also found that Canadians don't have many traditions when it comes to the Super Bowl. While 44.8% watch with friends and family, 34.9% don't have any traditions at all. Only 18.7% buy special Super Bowl snacks and 1.7% throw a party.
Exactly 1,000 Canadians households were polled earlier this month. The average age of the respondents is 34.5 years and the average household income is $96,662.24.
Here's the breakdown of respondents by province:
According to the study's spokesperson, only 29% of Americans tuned into the Super Bowl last year, 16% less than in Canada. Super Bowl viewership peaked in 2015 in America, when 34.4% of the population watched the game.
Betting expected to surge on Super Bowl in Canada
The betting landscape has drastically changed across Canada, and especially Ontario, since last year's Super Bowl.
Last year, Canada's provincial lotteries were the only legal entities that could offer Super Bowl betting markets, and they reported record-breaking handles on the big game.
Last April, Ontario launched its regulated iGaming market, which saw dozens of private sports betting operators flood the marketplace along with the previously existing Ontario Lottery and Gaming Corporation PROLINE and PROLINE+ games.
This will be the first year that Ontarians have access to a plethora of new online sportsbooks, and retail sportsbooks in casinos, to wager with. Although only 1.5% of respondents said they'd previously watched the game for betting purposes in the past, that number will likely be much higher this year due to the blossoming iGaming market and the abundance of sports betting advertisements now running across Canada.
Some sportsbooks, including Sports Interaction, are already offering prop bets on Super Bowl LVII, even though the game is still a little less than three weeks out.
Gamblers in Ontario wagered more than $6 billion (CAD) and the market produced $267 million in total gaming revenue — from iCasino, online sports betting, and online poker — for the period of July 1-Sept. 30, according to the Fiscal Year Q2 report released by iGaming Ontario.
The $6.04 billion in total handle didn't include promotional wagers, and the total gaming revenue of $267 million included rake fees, tournament fees, and other fees across 24 total operators and 42 active gaming websites.
The regulator also reported that there were 628,000 active player accounts over the three-month period with an average monthly spend of $142 per user.
Ontario regulators should be releasing Q3 financials very shortly, and the general consensus among industry stakeholders is that revenue should be much higher than the previous quarter due to a busier sports calendar and more operators joining the market.
The Cincinnati Bengals, Kansas City Chiefs, San Francisco 49ers, and Philadelphia Eagles are all vying for the right to play in the Super Bowl on Feb. 12 in Arizona. The matchup will be decided on Sunday night after the AFC and NFC Championship games.