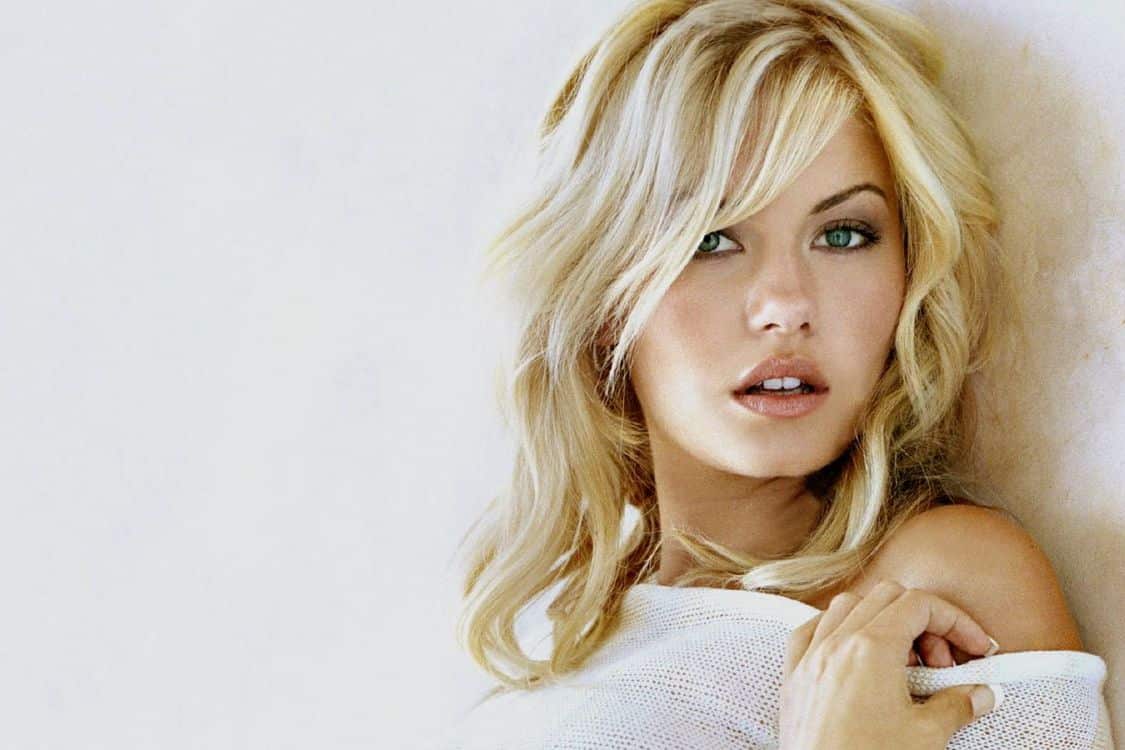 When Elisha Cuthbert and Dion Phaneuf first met, many assumed that the pair would follow in the footsteps of other famous matches with famous hockey players.
However, the two quickly proved to be an ideal couple. Cuthbert, a Hollywood star from the 24 television series, and Phaneuf, the former captain of the Maple Leafs, have outlasted their naysayers.
Hockey players tend to be considered Canadian royalty, so when a Hollywood star matches up with a stalwart defenseman who has suited up for multiple NHL teams in Canada, the tabloids are quick to jump all over the news.
Elisha Cuthbert and Dion Phaneuf aren't as popular as Justin Beiber and his wife Hayley, but they have an extensive history of popping up in the news for a wide variety of reasons. As such, Dion and Elisha are one of the more famous couples in the NHL, alongside couples like Mike Fisher and Carrie Underwood, and Ryan Miller and Noureen DeWulf.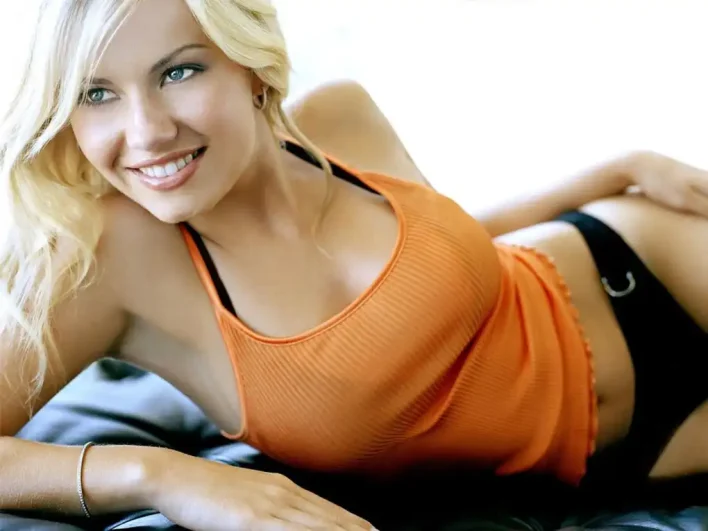 Introducing Elisha Cuthbert
Elisha Cuthbert grew up as your typical Canadian girl next door, just a whole lot more talented. Born in Calgary and raised in Greenfield Park, Quebec, Elisha developed a love for acting and modelling as a youngster, along with a sincere love of hockey and sports in general. She's a season ticket holder with the Los Angeles Kings, and she was spotted at the Grey Cup too.
After living in Toronto for a while, she hit it big in Hollywood in her star-making role as Kim Bauer in the hit show 24. This role kept her in the limelight for an entire decade and cemented her status as one of the most successful Canadians in Hollywood.
She's been cast in dozens of movies and television shows throughout her career. This includes a couple of credits in productions focused on hockey, including Goon: Last of the Enforcers, and the NHL Winter Classic in 2013. Elisha has also collected a variety of nominations and wins for her acting work in 24, Lucky Girl, Love Actually, The Girl Next Door, and House of Wax.
Of course, Elisha has landed on numerous lists of the most attractive and sexy women on the planet and was linked with a few hockey players, including Sean Avery and Mike Komisarek, before her and Dion met.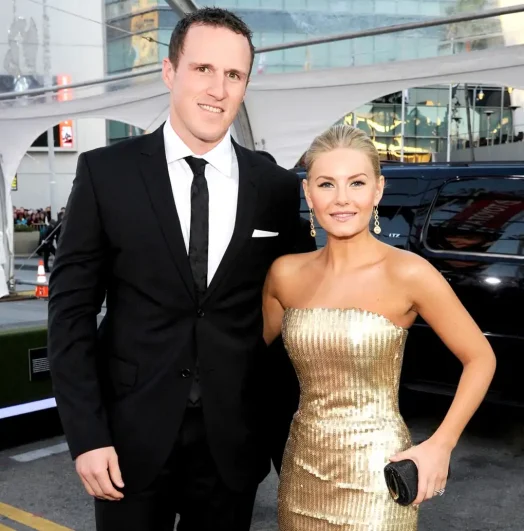 Dion Phaneuf Meets His Match
Phaneuf and Cuthbert were involved for a while before various leaks revealed their relationship, apparently beginning to date in 2008. Some NHL players talked trash about Dion and Elisha, but love prevailed, and the two announced their engagement in 2012. Less than a year later, the two were married in a ceremony at St. James Catholic Church in Prince Edward Island, where the couple often spends most of their summers living close by quaint Summerfield.
When the two were married, Dion Phaneuf was the captain of the Maple Leafs, so the event was treated with much media fanfare. As the epicentre of the hockey universe, Toronto fans obsessively follow the lives of players on their teams, especially the captain.
Dion was eventually traded to the Ottawa Senators in the 2015-16 season, which worked well for both of them because they're based in Ottawa during the hockey season. A move to Los Angeles for Dion wasn't a big deal because either because Elisha has season tickets and is comfortable with the jet-set, Hollywood lifestyle of Southern California.
As a hockey couple, there are few who seem to mesh better than Cuthbert and Phaneuf.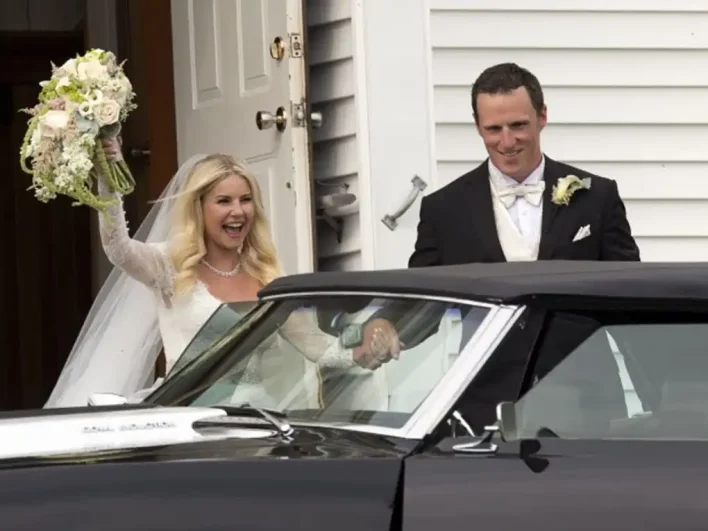 Is Dion Phaneuf Still Married?
Dion Phaneuf and Elisha Cuthbert remained married as they approach their latest anniversary. The pair brought their first child into this world in 2017, and focus on the family life when they're not busy working in Hollywood or at the ice rink.
Controversy certainly has followed them around the NHL world, which can be unkind to celebrities who stand out. Sean Avery was suspended for six games by Commissioner Gary Bettman after making comments in the media about Elisha that Gary described as "disgusting". Avery was involved with multiple celebrities, making fun of players for dating them after he did.
Toronto Maple Leafs fans and their hockey media tend to overanalyze and sensationalize small behaviours and blow them up into large controversies. Just ask Phil Kessel, a key member of the Penguins team that won two Stanley Cups in a row after Phil the Thrill left.
A picture of Elisha Cuthbert and April Reimer made the rounds because a photographer snapped a pic that looked like the two wives were giving each other the stink eye during a difficult regular-season game. The fact that Dion Phaneuf was one of the main defenders in front of James Reimer, also known as Optimus Reim, didn't help to squash the rumours.
The two women were actually exchanging their opinions about a fan who was acting horribly towards the wives and girlfriends in the stands. After the media played around with the idea for a while, Cuthbert and Reimer made sure to take a few pictures and send them out to media outlets to settle things once and for all.
As Dion Phaneuf enters the twilight of his career, the pair is likely to remain in the spotlight through Hollywood projects and Dion's continued presence in the sport in one form or another. A Hollywood marriage based on mutual love, respect, and a passion for hockey sounds like a dream come true for any Canadian couple.