Toronto, Canada's largest and most renowned city is also its biggest and brightest in terms of sports.
Once a struggling sports city, Toronto betting has seen a renaissance thanks to the Toronto Raptors, who captivated the country with its first NBA title. Basketball fever has swept both the city and the nation. But not to be outdone, the Toronto FC have established themselves as MLS contenders. And of course, the beloved Toronto Maple Leafs continue to persevere amid high expectations. The Toronto Blue Jays and Toronto Argonauts round out the city's major sports teams.
Sports betting in Toronto is at a fever pitch right now and those looking to get into it have a bevy of options. Torontonians can refer to the Proline which is regulated by the OLG and offers point spreads, picks, and parlays.
This is good for beginners gambling in Toronto, but there are better options online, which are safe, legal, and easy to join and offer more extensive options than the local choices.
Toronto betting: online and offline sports betting
Before diving into the best Toronto betting sites and whatnot, we'll need to review the legality of gambling within the city. Gambling in Ontario, which Toronto is a part of, is legal provided it falls within the jurisdictions of the provincial government: the OLG.
This means that legal gambling, for the most part, takes place within province-sanctioned places like the best casinos in Toronto or the province or from local stores that sell Proline tickets, OLG's sponsored sports betting lottery.
With this said, online sports betting falls outside of the province's jurisdictions because online sportsbooks are not based within Canada. So it is fine to signup and place wagers on these online platforms. No need to worry about the RCMP or OPP breaking down your doors for illegal activities. There is none of that going on here!
Now let's review where to find some of the finest sports betting in Toronto.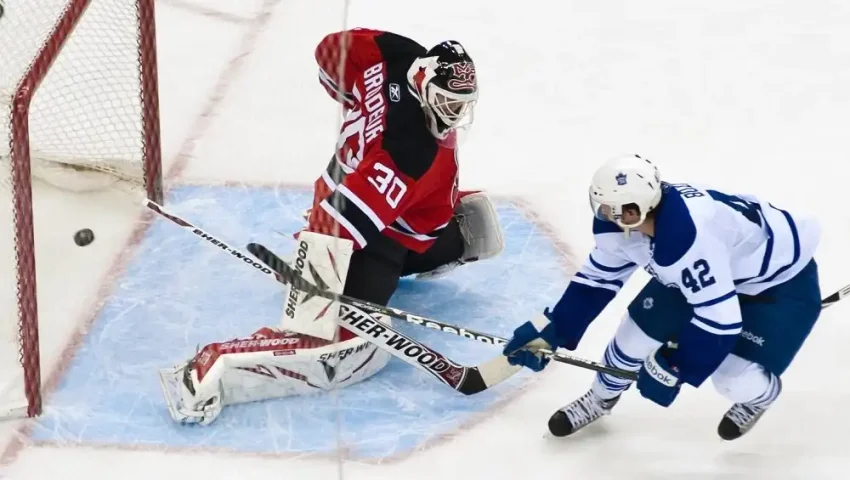 Best online Toronto betting sites
The OLG is not a bad place to start and both new and experienced players can profit once they figure out how the Proline is stacked. With that said, Torontonians have much better options with better online Toronto betting sites.
Bet365: a betting aficionado's staple, we recommend this site for those who are a bit more experienced in the Toronto betting scene. The site's format can be challenging for newer players although once you become familiar, you will find the most options with highly competitive odds.
These are just three of the top betting sites available for sports betting in Toronto. Our partner table at the top lists plenty more.

Most importantly, all these betting sites offer better odds and payouts than the OLG's Proline. You get more bang for your buck.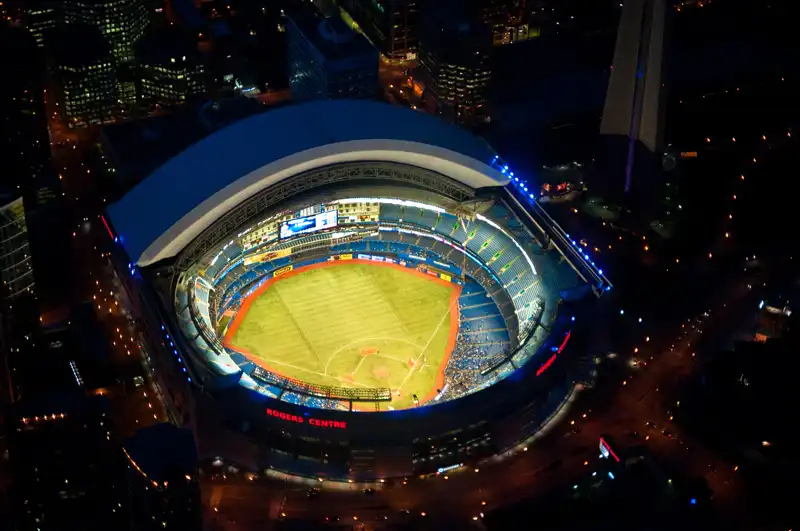 The Proline: Toronto's offline betting
Torontonians wanting to try out sports betting can test the waters with the Proline, the OLG's official sports betting lottery game. You can find Proline Point Spread and Pro Picks tickets at any OLG outlet including your local convenience stores, gas stations, and casinos.
To play the Proline, purchase a ticket at one of these outlets. Then, you make picks depending on the type of game you play: Point Spread or Pro Picks. Either way, all of your picks on the card must be correct. The amount you bet is multiplied by each of the odds associated with the outcomes you chose.
Point Spread: this is the popular choice for the NBA; players pick two to 12 outcomes against the spread (you pick whether the team can cover the points handicapped by the oddsmaker) by selecting V (visitor) or H (home). If you get everything right, you get paid by the payout multiplier.
Pro Picks: otherwise known as "Pools", this is the lottery version of sports betting. Simply put, you choose who you think will win on each of the games on the cards and you might just beat everyone else who entered the pool for a chance at a grand prize.
There are no odds or spreads, just picks.
When playing the Proline, go into it like a game. It is essentially a lottery and you have fewer chances of winning than in online books. But it can still be a fun learning experience.
Best Offline Casinos in Toronto
The Ontario government has sporadically floated the idea of opening a major casino in the city, but as it stands, the Casino Woodbine at the Woodbine Racetrack is the best casino in Toronto. As previously mentioned, these casinos do not take sports wagers. So keep referring to online sportsbooks or the Proline for your sports betting fix. But these casinos offer plenty of other attractions, betting or not.
Casino Woodbine: located in Etobicoke just west of Toronto, the Casino Woodbine offer over a hundred table games, close to 3,000 slots, and hundreds of dealer-assisted stadium gaming. Among the most popular selections of their table games include:
American Roulette
Blackjack
Mississippi Stud
Baccarat
Poker
Live Craps
High Card Flush
The casino is open 24 hours a day, has valet parking, and even a complimentary shuttle bus from the Toronto Pearson International Airport or from surrounding hotels.
Casino games can also be played online from the comfort of your living room or from your mobile device. Some of the web casinos we recommend can be found here.
Among their more prolific amenities include private rooms for VIP High Limit gambling and access to the Woodbine Racetrack. This is Toronto's renowned racetrack for thoroughbred horse racing and hosts the nation's most prestigious race: The Queen's Plate.
Woodbine is the hub for off-track betting in Toronto. Two of the Canadian Triple Crown races happen here including the Breeders' Stakes. To round it off, there is the Canadian International Stakes. You can bet on these races right here at the racetrack or through the online sportsbooks.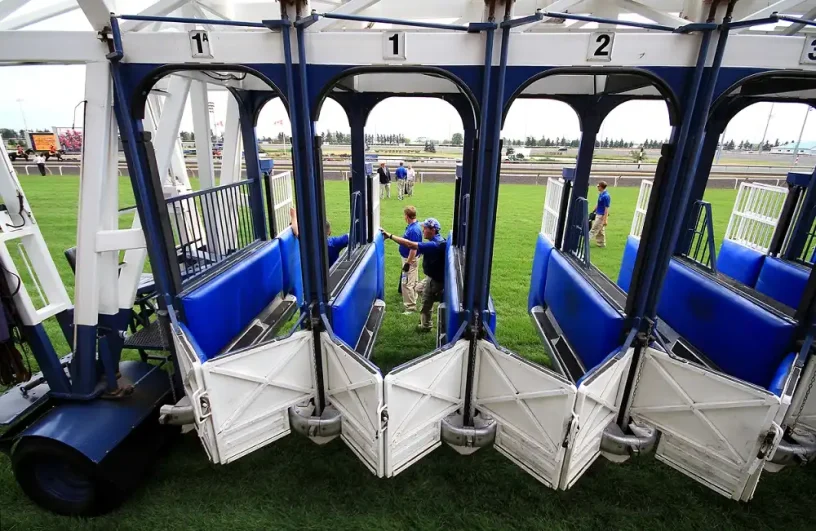 Casino Rama Resort: for those willing to take a mini-road trip, there's the Casino Rama Resort located in Orillia, about 90 minutes north of downtown Toronto. Also considered a tourist destination, Casino Rama is a "complete entertainment destination" and the province's only First Nations-owned Resort casino.
The casino boasts over 2,200 slot machines, over 60 gaming tables, and a 5,000-seat Entertainment Centre. They occasionally have Bellator MMA events here.
But beyond betting and playing, the casino offers many luxurious features include a full-service hotel, spa, and health club facilities. This is the perfect spot for bettors also looking for a family getaway.
Sports betting Toronto: the major sports teams of Toronto
Toronto is the sports betting capital of Canada. Littered with the most fans and teams, the betting scene is strong albeit understated in this big city.
Here is a quick rundown of Toronto's major sports teams:
Toronto Maple Leafs (NHL): the most popular and profitable hockey team has experienced a resurgence recently. No matter how this team performs, there will be no shortage of fans supporting it. This team's sports betting lines will constantly receive plenty of action.
Toronto Raptors (NBA): a recent championship and the sudden explosion of basketball in the city has the Raptors knocking on the Leafs' door as the city's favourite team. Though still not as popular, the Raptors and the NBA arguably have more betting action going on.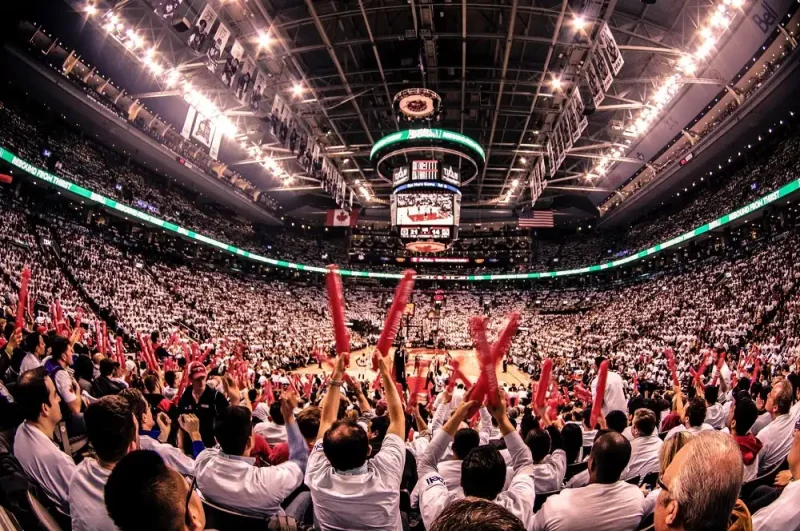 Toronto Blue Jays (MLB): Toronto's favourite summer team also gets plenty of love although it is more dependent on how they perform. Sports betting with the Jays is consistent despite not having the same popularity as the Leafs or Raptors.
Toronto FC (MLS): Not to be overshadowed by the other teams or by European soccer, TFC has made a name for itself thanks to its recent success. Much like its fanbase, there is a clustered but passionate betting scene with this team.
Toronto Argonauts (CFL): a distant fifth in the sports scene, the Argonauts still have enough supporters to warrant a mention here. Despite their lack of support, they have consistently overachieved in the CFL. Most of their fans are from outside the city.
Related Content