Montreal, Canada's most colourful city goes by a lot of nicknames: City of Festivals, City of Saints, and Sin City. As the most populous province of Quebec and the second-largest city in Canada, Montreal is a world within a country and while it is famous for its nightlife and European-inspired style, the Montreal sports betting scene is just as significant.
The city's biggest star is their NHL team, the Montreal Canadiens or "The Habs", hockey's most successful franchise with 24 Stanley Cups as well as being the last Canadian team to win the cup. From there, Montreal sports a variety of top pro sports teams: the Montreal Alouettes of the CFL, Montreal Impact of the MLS, and in the future, the returning Montreal Expos of the MLB.
Montreal is also home to the Canadian Grand Prix of the Formula One World Championship. With all these sports events, sports gambling in Montreal is at its peak and arguably the hottest in Canada, especially considering the gambling age in Montreal: 18, the lowest in the nation with Manitoba and Alberta.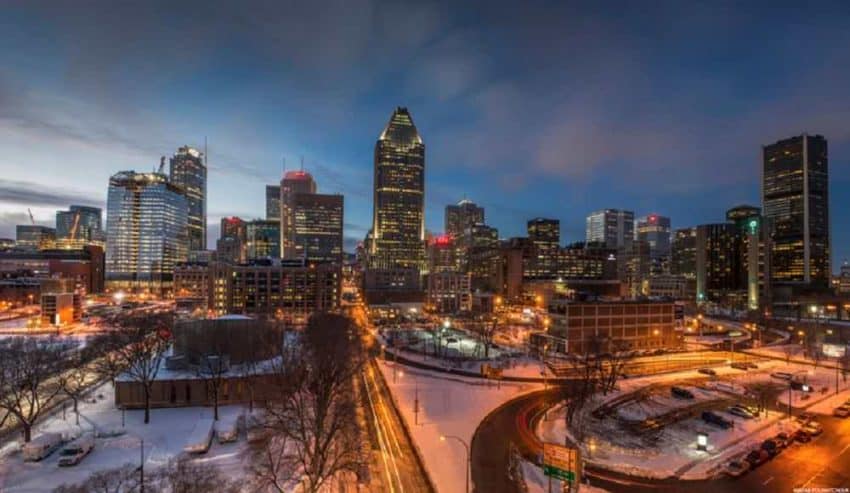 Montreal betting: online and offline sports betting
Montreal wouldn't be much of a "Sin City" if gambling wasn't a part of its lifestyle. Yes, gambling in Montreal is legal and the local scene is under the supervision of Loto Quebec, its governing body. Montrealers can access sports betting both offline and online.
To get into sports betting quick, Montrealers can opt to play the Mise-O-Jeu, both in its online and offline versions. However, many would opt to play the top online sportsbooks available. These books are outside the limitations imposed by Loto Quebec and offer better returns for its players.
Many of these books are also owned and created by Canadians with some being licensed by local provincial groups. Though these books operate outside Loto Quebec, the Canadian government let them be. Feel free to sign up and play with these books as they are legal and are the best for sports gambling in Montreal.
Best online Montreal betting sites
Montrealers can choose from over a dozen of the top online sportsbooks around. These sports betting sites have a wider selection of betting markets and feature prolific live betting and mobile betting platforms. Let's take a quick look at some of the best:
SportsInteraction (SIA): one of Canada's most reputable online sportsbooks, SIA offers extensive betting markets with solid betting odds. You will find loads of props and futures here from almost every sport on the planet. The easy-to-use interface and many ways you can deposit make this an easy book to get into.
Spin Sports: while the book is recognized more for its premier casino and microgaming-powered slots, it is quickly gaining ground in sports betting. Spin Sports offers a wide range of betting markets and a state-of-the-art mobile platform with competitive odds. Keep an eye on this book.
Betway: as a newer book, Betway is one of the industry's innovators. It has a modern interface that is easy even for newcomers to get used to and they offer two unique features: an in-game ticket cash-out option and the BetWay Plus Loyalty Club, which pays you the more you play. Keep them bookmarked.
*Note: use Bitcoin when choosing a deposit option as your signup bonus may be larger than when using other means.
These are just some of the handful of betting sites you can find available for Montreal. These books offer better odds and payouts the Loto Quebec's offerings. They also include sign-up bonuses that will match up to 100% of your deposit and can go as high as $500 in free bets. Occasional promotions and contests are the cherries on top.
Montreal's local or offline betting options: Loto Quebec and the Mise-O-Jeu
As with the other provinces and territories in Canada, Montreal's local betting options fall under the surveillance of its local province: Loto Quebec. They are in charge of keeping an eye on the casinos, lotto tickets, and sports wagering happening in the province.
For their contribution to Montreal sports betting, they use the Mise-O-Jeu, which is akin to the Proline from Ontario or other provinces.
One great thing about Mise-O-Jeu is its availability online. And to its credit, it is not a bad platform and easy to navigate. They offer a wide variety of games to play from the lotteries to the casino to sports. The issue with the Mise-O-Jeu is similar to the issues with other provincial platforms.
Additionally, Loto Quebec takes a heftier chunk of your winnings by reducing your payouts. Compare the payouts you get from parlays with Mise-O-Jeu to an online sportsbook and you are losing up to 50% of potential winnings.
Nonetheless, try out the Mise-O-Jeu for yourself. Here are some of the types of wagers you can make:
Match winner 2-way: pick which team will win, no ties
Match winner 3-way: like 2-way but with a "T" (tie) option
Match-winner with spread: pick which team will "beat their spread", that is, to beat the points handicap the oddsmaker has set
Over/under (totals): bet whether the total combined score of a game goes over or under the oddsmaker's totals
Opposing players: like a prop bet, instead of betting on teams you bet on which players will perform better head-to-head
Predictions: the pool system of the Mise-O-Jeu, this is when you try to get a share of the winnings in the pool by making as many correct picks as you can
Best casinos in Montreal
Montreal features a handful of great casinos perfect for locals looking to have a fun night playing slots or the tables. Unfortunately, sports bettors should look elsewhere as none of the casinos offer sports wagering similar to casinos across the nation.
Off-track betting in Montreal is also at a low as there are no horse racing tracks currently open with the Blue Bonnets Raceway closing back in 2009. But the casinos should warrant enough distraction and off-track betting can still be done outside the casinos and racetracks.
Casino de Montreal: the official casino of Montreal is also the largest casino in Canada and operates 24/7 for patrons aged 18 and older. It began operations in 1993 and is located on the Notre Dame Island, the same island of the Circuit Gilles Villeneuve, host of the Formula One's Canadian Grand Prix.
The casino consists of three interconnected buildings and features over 3,200 slot machines, over 115 gaming tables, Keno facilities, and a plethora of speed lotteries and virtual games. Within the casino are also four restaurants, three bars, a cabaret, and meeting and banquet facilities.
In 2013, the casino underwent renovations and now features a digital wall over three floors as well as "The Zone", a group-game experience that teaches the basics of tables games such as blackjack, roulette, and others.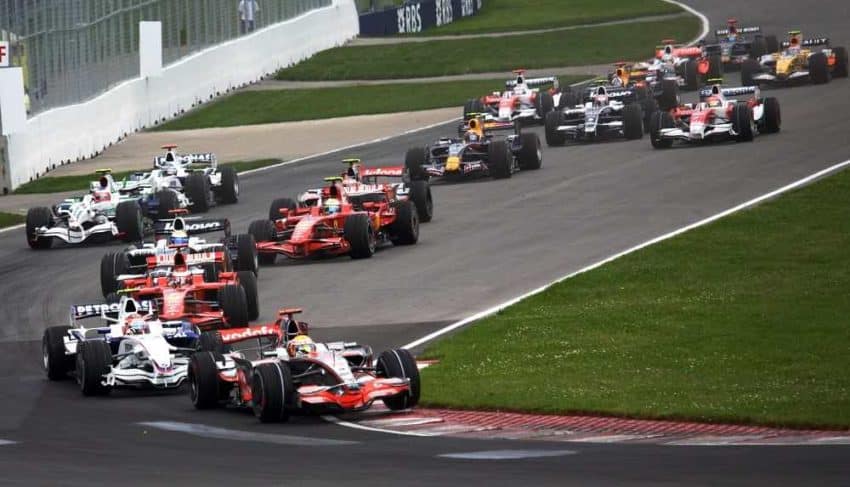 Rideau Carleton Raceway: while Montreal is home to F1 racing, it came at the expense of their horse racing. Off-track betting in Montreal then goes through online sportsbooks or through the Rideau Carleton Raceway in Ottawa.
This raceway features Standardbred harness racing and also offers a casino with over 1,200 slot machines and 35 live table games from blackjack to Texas Hold'em.
Another option to bet on casino games is to check the offers made by online sportsbooks in their casino sections. We list below a few of the best casinos.
Sports betting Montreal: the major sports teams and events in Montreal
Only Toronto can boast more sports teams and events than Montreal. While hockey remains the dominant sport in the city, they are represented in almost every major sport from basketball to Canadian football. The Toronto Raptors routinely play exhibition games in the city and the MLB's Montreal Expos may be making a comeback. Let's look at the city's most popular sports franchises:
Montreal Canadiens (NHL): the Habs are not just kings of the city, but for almost the entirety of Quebec. They are a long way from their dynasty days and have been subpar by the city's lofty standards. Still, they consistently make the playoffs and acquire top-notch talent. Sports bettors are frustrated with their inconsistency but continue to be hopeful of their future.
Montreal Alouettes (CFL): like the Habs, the Alouettes' dynasty days are far into their rearview. They have yet to come close to when Anthony Calvillo was lifting Grey Cups. But the worst may be over and the Als and their backers can look forward to better and brighter days. They could be a hot underdog bet for the next few seasons.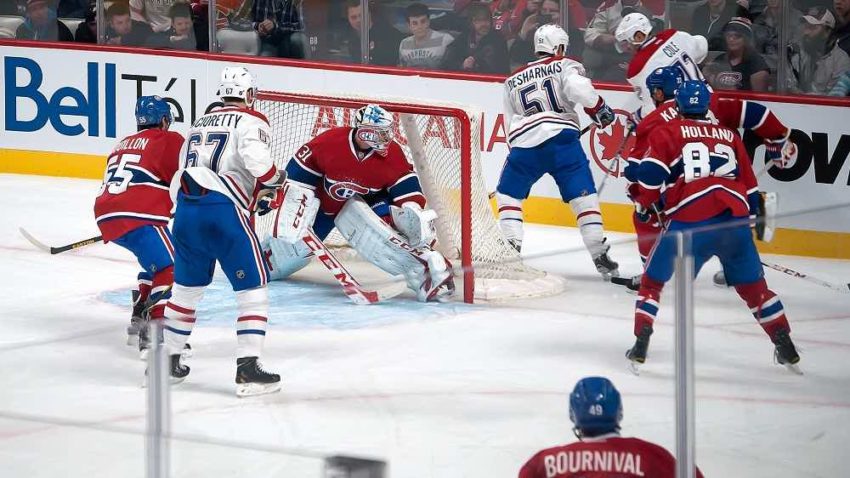 Montreal Impact (MLS): the Impact has been mired in mediocracy in the last few seasons despite a hot start to their history, becoming the first Canadian club to qualify for the CONCACAF Champions League and making it all the way to the Final. Like their hockey and football counterparts, sports bettors can only hope they will turn around and recapture their excellent form.
Canadian Grand Prix (F1 Racing): Montreal is the auto racing capital of the nation and has been home to this Grand Prix since 1978. The Grand Prix is one of the most prominent Formula One GP. This GP is a major staple in Montreal sports betting.
Related Content