Canada's "Cowtown", Calgary is its third-largest city and the largest in both the province of Alberta and western Canada and a premier sports betting spot.
Three sports primarily dominate Calgary: the first is hockey for obvious reasons. The Calgary Flames have been one of the NHL's most exciting teams and are now just getting back into being contenders.
Second, the Calgary Stampeders remain a modern dynasty in the CFL and routinely capture the Grey Cup. And the third is the Calgary Stampede, the city's iconic annuaSports Selectl rodeo festival.
Sports gambling in Calgary has always been as hot as the Flames. Calgarians have plenty of options for betting. For a start, they can refer to the Western Canada Lottery Corporation (WCLC)'s Sports Select, which runs the Proline, Point Spread, and Pools and Props.
The Sport Select is a convenient betting choice for locals, especially those who are just getting into it or are still technologically challenged. However, there are better online options beginning with the top online sportsbooks. These books offer more betting markets, better odds, and even have sign-up bonuses.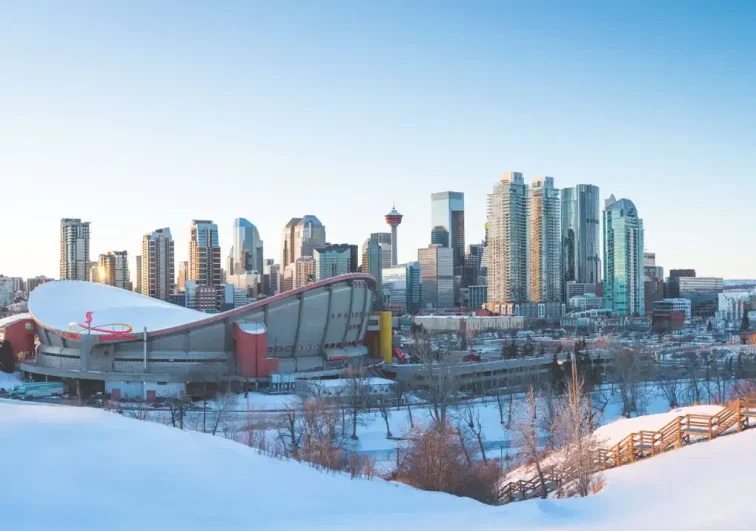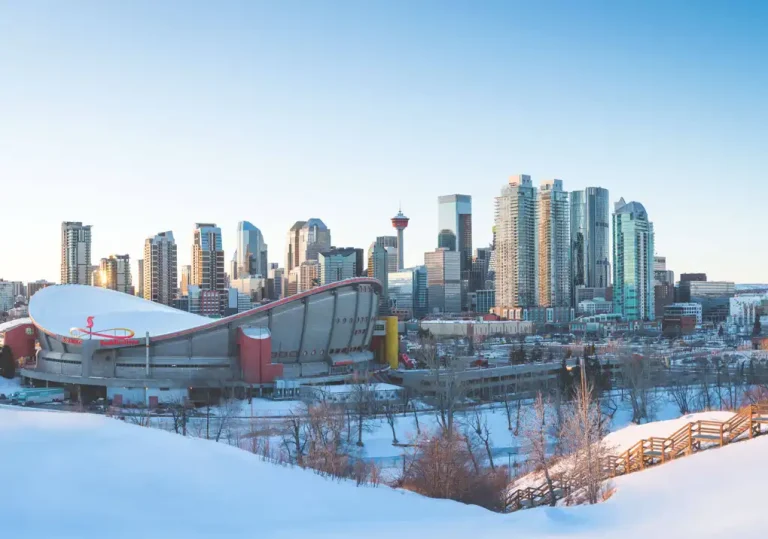 Calgary sports betting: online and offline betting
Calgary sports betting is 100% safe and legal. Even betting with an online sportsbook is technically legal. Betting with Sport Select, which is owned by the WCLC is the city's province-sanctioned gambling. And provincial gambling rules suggest that only province-sanction gambling is legal.
This would mean that online sportsbooks that operate outside of the province or the country are not part of the "province-sanctioned" deal. However, because they also do not operate in the country, they are outside the jurisdiction of the Canadian government.
Online sportsbooks can be owned by Canadians and can be Canadian but if they physically have operations in another country, especially one without extradition, the Canadian government cannot take action against the operations. This would mean betting with an online sportsbook is safe!
With that out of the way, let's review where to find some of the best betting sites for Calgary sports betting.
Best online Calgary betting sites
Sport Select is a sufficient avenue for sports betting in Calgary, especially if you're just "checking it out". It can even be a good starting point just to learn about the betting intricacies. And as they say, failure is the best teacher – spoiler alert, you will fail a lot with the stacked games from Sport Select. But if you want better bang for your buck, check out some online sportsbooks for Calgarians:
Bet99: an industry leader among Canadians, Bet99 is known for its accessibility. It offers a plethora of odds with a focus on Canadian favourites: the NHL, CFL, NBA, and UFC/MMA. Their extensive betting markets also cover plenty of futures and prop bets. Bet99 should be one of the first online books you refer to when getting started.
Sports Interaction (SIA): you'll be hard-pressed to find a Canada-dedicated online sportsbook that has a better reputation than SIA. This book has been operating since 1997 and has gradually increased the betting odds and sports it covers. It matches Bet99 in terms of betting markets and odds and also has reliable mobile and live betting platforms. Bookmark this site.
Betway: one of the new betting sites, Betway covers the basic needs of sports betting: solid betting odds, plenty of betting markets, and a signup bonus. But Betway also offers two unique features: a unique in-game ticket cash-out option and the Betway Plus Loyalty Club, which pays players to play!
Here are three of the top online sportsbooks available for Calgarians. Get acquainted with them and our partner table, which lists plenty of other top sportsbooks that are just as good. Most of these books offer sign-up bonuses, occasional contests and promos, and accept many forms of payments including interac e-transfer and bitcoin (our recommendation).
All these betting sites also offer better odds and payouts than the Sport Select.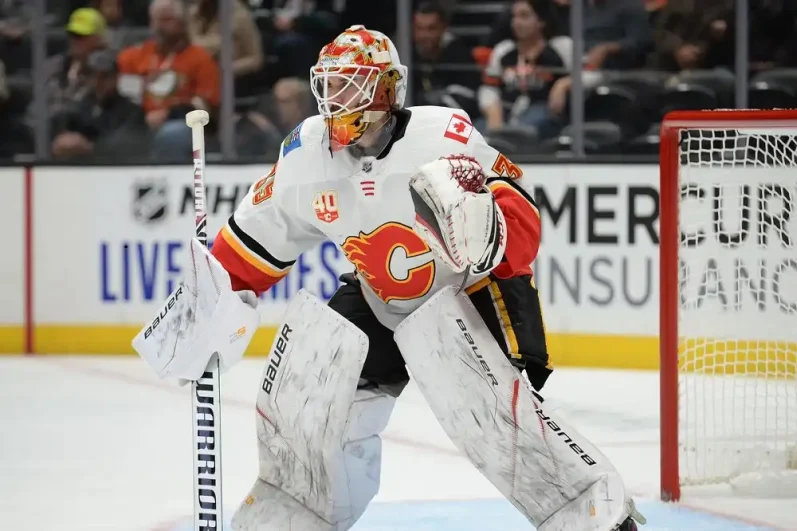 Sport Select: Calgary's offline betting
Calgarians wanting to try out sports betting can get their feet wet with the Sport Select, the WCLC's licensed sports wagering gaming brand. You can find Sport Select tickets in lottery outlets across the WCLC provinces, which also includes Saskatchewan, Manitoba, and the Northern territories.
To play Sport Select, purchase a ticket at one of the outlets. Most grocery stores and convenience stores even gas stations have one. Then, you pick the type of game you play: Proline, Point Spreads, Pools, and/or Props. Each of these games is different and have their own strategy. Let's take a look at each:
Proline: this is the bread-and-butter for Sport Select games. You select up to six outcomes on your betting slip. You must get all selections correct to win. Your potential winnings are determined by multiplying the odds based on each of your selections – just like a parlay.
Point Spreads: another popular betting game, the point spreads is played by picking between a visitor or home teams to "beat the spread" (beat the handicap the oddsmaker has put). There are no odds here and instead, your potential winnings are determined by the number of selections you make. Again, all of your picks must be correct to win. The more your selections, the higher your winnings.
Pools: This is like the lottery version of sports picks: you are entered into a pool, where everyone plays a card, and whoever makes the most correct picks wins the pot. There are no odds or spreads here. Simply pick as many winners as you can.
Props: almost like a combination between the Proline and Point Spreads. There are also visitors, ties, and homes to choose from with corresponding odds. The kicker here is you will be picking between players and not teams.
Best casinos in Calgary
There are up to six casinos located in and around Calgary offering players of all types ample opportunity to spend some money and have some quality fun. Here are some of the more notable ones:
Grey Eagle Resort & Casino: Maybe the best casino in Calgary. Fancied as Calgary's most luxurious "adult entertainment playground", the Grey Eagle is a perfect getaway. With 84,000 feet dedicated to gaming, the casino features 33 table games, a 24/7 poker room, over 900 slot machines, and even an active bingo schedule.
Cowboys Casino: the Cowboys Casino offers over 350 slots, 33 tables with seven different games, and a premier high limit gaming service with Baccarat, hand-held Baccarat, Blackjack, and Tile Pai Gow. There is also a 24/7 Poker room. Outside of playing, the casino showcases a dance hall with occasional concerts.
Pure Casino Calgary: living up to its monicker, the pure casino offers a loyalty reward program that players can easily fill up with the endless supply of casino games including over 850 slot machines, 30 live-action table games, blackjack, craps, Baccarat, roulette, and four-card poker.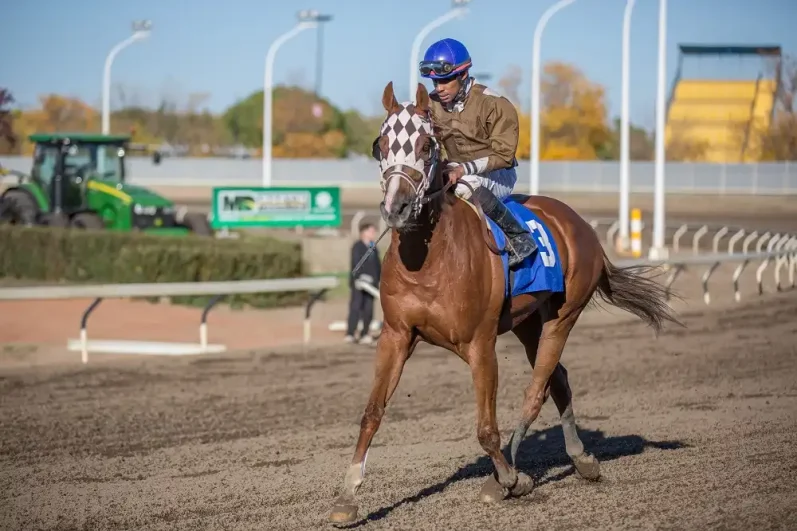 Century Downs Racetrack and Casino: Calgary's premier horse racing track is located just north of the city, about a half-hour drive from the heart of downtown. Century Downs is the top spot for off-track betting in Calgary.
Although you won't be able to bet on sports here, there is plenty here for gamblers. The casino boasts a rich selection of slot machines, state-of-the-art table games, VLTS, and the fanciest off-track betting in Calgary in the form of a luxurious lounge.
Sports betting Calgary: the major sports teams and events of Calgary
Calgary has a rich collection of professional sports teams from various leagues to complement its Calgary Stampede, its summer showcase sporting event and festival:
Calgary Flames (NHL): the Flames are quite a distance from their glory years of the late '80s but they are still consistently one of the NHL's most exciting teams. They have fielded many versions over the years, but despite the inconsistency, they offer plenty of promise and could have a breakthrough very soon.
Calgary Stampeders (CFL): the "Stamps" have been the cream of the crop in the CFL having consistently finished the regular season with the best record and winning a pair of Grey Cup titles. They may have fallen too few championships to show for their dominance, but they are the best-managed team in the CFL. 
Calgary Roughnecks (NLL): this box lacrosse team is just like the Stampeders: consistently one of the best teams in the league. They have qualified for the playoffs every season and have won the NLL Cup championship three times: all of them at home with the most recent in 2019.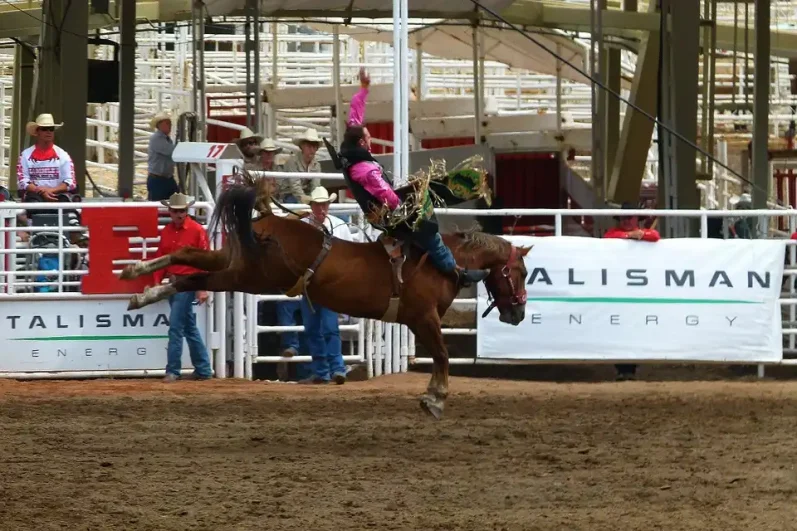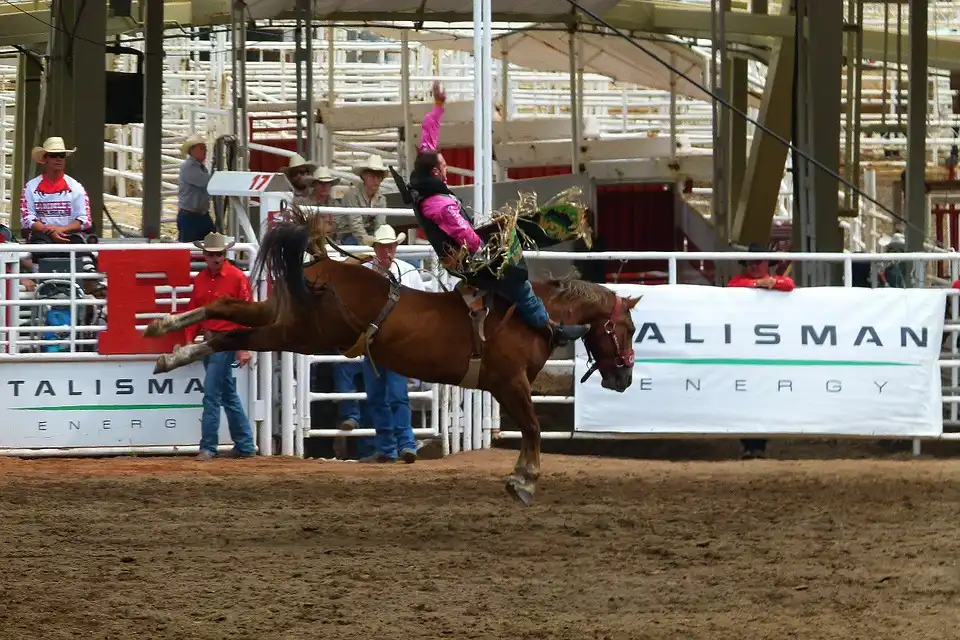 Cavalry FC (CanPL): Calgary's newest and most promising team plays for the Canadian Premier League and were the first runners-up. They play at the ATCO Field in Foothills County, Alberta.
Calgary Stampede: billed as "The Greatest Outdoor Show on Earth", the Stampede has been around since 1886 (1923 as both an exhibition and stampede) and regularly attracts over a million visitors every year. The Stampede features one of the world's largest rodeos plus a parade, stage shows, and chuckwagon racing.
Related Content
.