Are you a Canadian looking for the best sports betting sites? If so, you have arrived at the top destination for unbiased access to iGaming sites in Canada. Here at Canada Sports Betting, we bring you expert advice, tips, and reviews on Canadian sportsbook so you can be sure you're betting with the best of the best bookmakers in Canada.
Ottawa, the nation's capital, is the fourth-largest metropolitan population in Canada and sits at the border of Ontario and Quebec. It has a long and storied history of sports dating as far back as the 19th century.
It all starts with the Ottawa Senators, the city's prized hockey team. The original Senators were one of the original NHL teams in 1917. After folding during the Great Depression in 1934, the "Sens" was reborn as an expansion team in 1992. They have been moderately successful with frequent trips to the playoffs that peaked in 2007 where they made their lone Stanley Cup Finals appearance.
The Ottawa Redblacks are the city's second-most prominent team. As the third-overall incarnation of an Ottawa CFL team, they won the Grey Cup in 2016. And to round out the rest of their professional sports teams, they have the Atlético Ottawa of the Canadian Premier League (CPL) and the newly formed Ottawa Aces, a League 1 rugby team.
Sports betting in Ottawa runs through two main streams: the local way through the Ontario Lottery and Gaming Corporation (OLG) and its Proline games with its point spread, picks, and parlays, or online through the more prolific top-rated sportsbooks.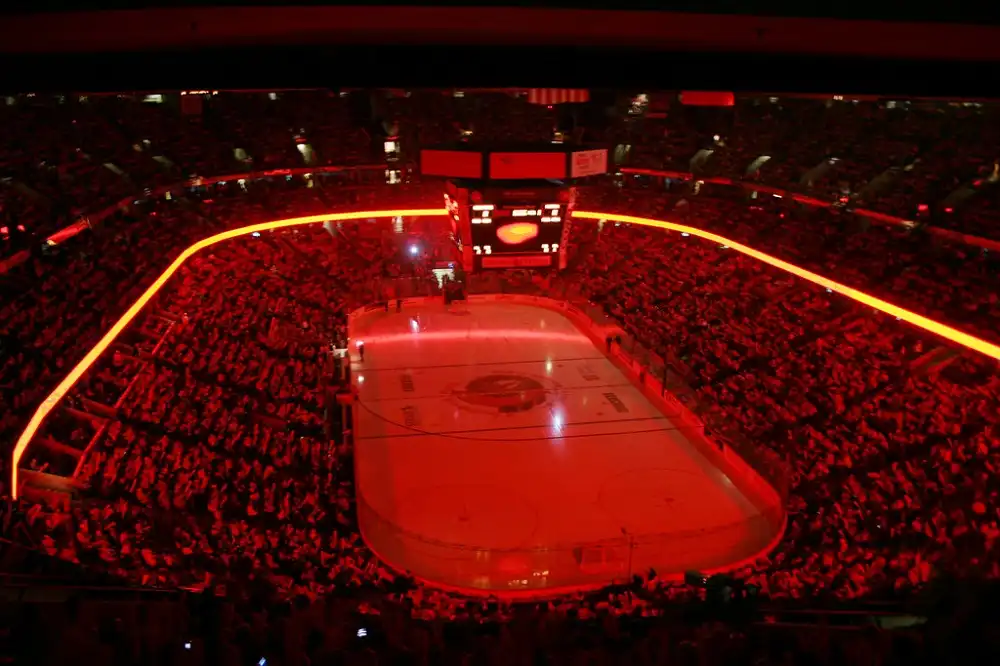 Ottawa betting: online and offline sports betting
It's only fair to discuss the legality of sports betting in Ottawa being it's the city where laws are passed. In short, yes, sports betting is legal in Ottawa. But there are some technicalities we need to wrinkle out.
Gambling in Ottawa is legal. The handful of casinos and sports betting ticket stations will attest to that.
All local gambling be it casinos, sports wagering, or off-track betting in Ottawa goes through the OLG: the provincial body that oversees gambling.
All gambling goes through the OLG. Except for online sportsbooks. These books, while some are founded and owned by Canadians, operate outside of the province and even outside of Canada.
While not affiliated with the OLG, these online sportsbooks are free to operate and remain out of the government's reach as they are not physically within Canada. Hence, you can bet with these online sportsbooks scot-free.
There is nothing shady about it and Canadians from coast-to-coast have wagered on these sportsbooks with many profiting nicely.
Let's look at some of the finest sports betting bookmakers in Ottawa.
Best online Ottawa betting sites
The best sports betting sites in Ottawa happen online: with these top online sportsbooks. While there are nearly a dozen that we could recommend, we'll take a look at three that you should bookmark if you're serious about sports betting:
Sports Interaction (SIA): SIA has it all: a rich selection of betting markets, solid betting odds, and plenty of ways to deposit money including Interac e-transfer. What sets SIA apart is its near-flawless reputation among the sports betting community. SIA should be one of the first books you think of before depositing.
Bet365: the only "downside" to Bet365 is how much betting markets it has – almost too many. Take your time in getting familiar with their betting platforms because it's worth it. You'll find anything you need. And both their live betting and mobile platforms are top in the industry. Give them a look.
Betway: one of the newer sportsbooks around, Betway has a few unique features that set it apart including an in-game cash-out option and the Betway Loyalty program, that potentially pays players to play. As a sportsbook, they have a decent selection of betting markets and competitive betting odds. Check them out.
These betting sites offer better odds and payouts than the OLG's Proline. They also include sign-up bonuses that will match up to 100% of your deposit bonus in free bets. Add the promotions and contests they occasionally run, and you're getting your money's worth.
As an additional tip: you can use Bitcoin as a deposit method. Depending on the book, you may incur a more substantial welcome bonus.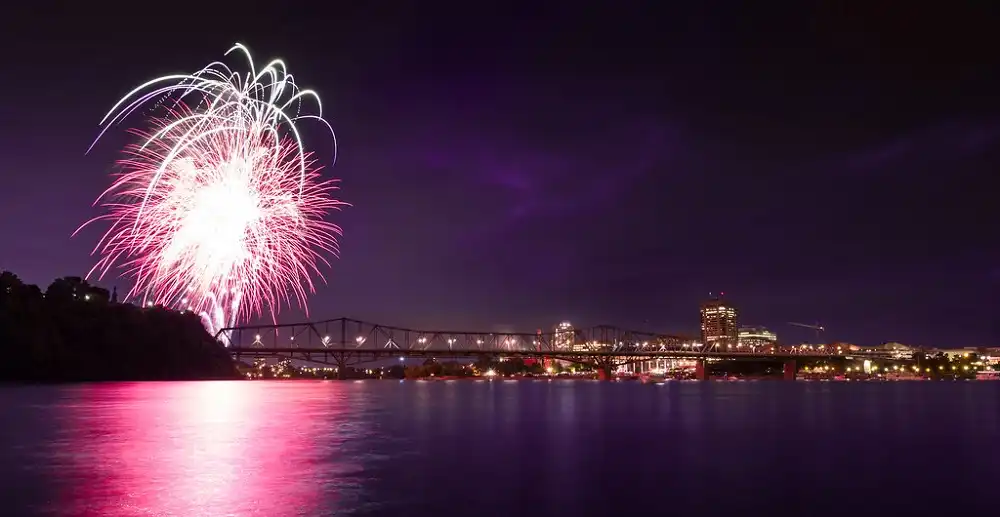 Ottawa's top offline betting option: the OLG's Proline
While online sportsbooks are usually the best sports betting options in Ottawa, the Proline offers a decent alternative, especially for those who are still new to sports betting or those who are still not sure about committing.
You can play the Proline in any OLG outlet by purchasing tickets. These outlets can be found across stores in Ottawa including groceries, gas stations, and convenience stores.
After you purchase tickets, you make picks depending on the type of game you play:
Proline: select between three and six outcomes on your betting slip. You must get all picks right to cash out. Your potential winnings are determined by multiplying the odds based on each of your selections, much like a parlay. This is the most popular ticket game for the OLG.
Point Spread: arguably just as popular as the Proline, the point spread stands out because you choose between the team to "beat the spread" (win against the line handicap set). You pick between the visiting team, home team, or a tie (if neither side can beat the handicap). There are no odds and instead, your potential winnings are calculated by the picks you make.
Pro Picks: these betting "Pools" is like a lottery way of sports gambling: pick as many winners as you can and put them on your ticket. Then you are entered into the pool and you win if you have the most correct selections (and if you win the tiebreaker bet); no odds or spreads, just picks.
Best casinos in Ottawa
Ottawa is one of the premier casino cities in Ontario. While Toronto has no casinos within the vicinity, Ottawa has a handful including the Rideau Carleton Raceway and Casino du Lac Leamy. While you cannot bet on sports here, these casinos feature state-of-the-art games, massive sports viewing rooms, and other amenities.
Rideau Carleton Raceway: located in Albion Road just south of the downtown core, the Raceway is perfectly situated as a go-to spot for both gamblers and casual players. The Raceway hosts year-round live standardbred harness horse racing for those looking into off-track betting in Ottawa.
Within the Raceway is also the Rideau Carleton Casino where 1,200 slot machines, electronic table games from Roulette to Baccarat live. There are over 35 live tables with games from BLackjack to Texas Hold'em and a 24/7 Pulse Arena with live dealers from Thursday to Sunday. They also recently opened the 5 Texas Holdem Poker tables.
The casino offers plenty of other amenities including live entertainment and Ottawa's BIggest Big Game Party complete with a live concert and cheerleaders. There are also several dining selections including a cafe, an Italian restaurant, and a noodle bar.
Most notably, the casino constantly offers various promotions including its Rock Star Reward Membership, which offers trips, cash, and Free Play.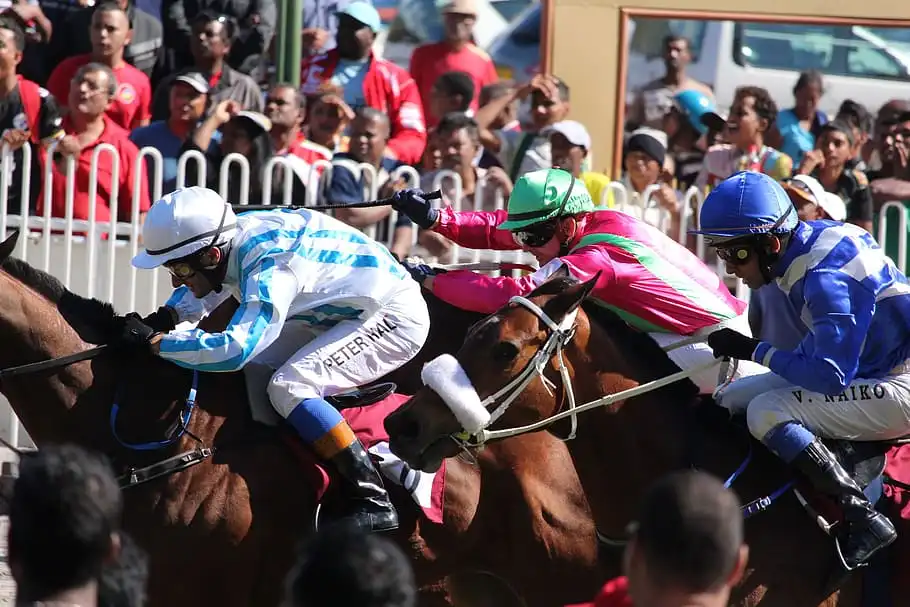 Casino du Lac-Leamy: while technically on the Quebec border, the Casino du Lac-Leamy is a reason why gambling in Ottawa is fun: you get the best of both the Ontarian and Quebecois sides. The Casino du Lac-Leamy offers a nice selection of games (which you can also play online) including Baccarat, Blackjack, nine versions of Poker, Roulette, and over 1,700 slot machines.
The casino also features live shows from the Théâtre du Casino, the Aléa nightclub, which comes with bottle service and special guest DJs, and The Zone, a unique concept that combines interactive gaming experience with casino games.
The Casino du Lac-Leamy is a perfect spot not just for gamblers but for tourists and those looking for a getaway. You can also bet online with the Casino du Lac-Leamy. So either online or offline, this spot is great for gamblers.
Many online sportsbooks also offer their Casino versions. Below we list a few of them.
Sports betting in Ottawa: the major sports teams in Ottawa
The inconspicuous "nightlife" of Ottawa is in a way, similar to how underrated its sports scene is. Ottawa sports two major pro sports teams in the Ottawa Senators and Ottawa Redblacks, but they also have other teams that can make some noise.
Ottawa Senators (NHL): as Ottawa's main sports team, the Sens have been in the middle of a bitter feud between team owner Eugene Melnyk and its fans. Despite this, the Sens remain a promising franchise with plenty of talent and the dedication its fans have shown is a testament to how strong the hockey spirit is here.
Ottawa Redblacks (CFL): they're the newest CFL team, but the Redblacks have already made three Grey Cup appearances won the 2016 championship. They have been a constant threat in the East Division and will continue to be a contender while playing in the brand new TD Place Stadium.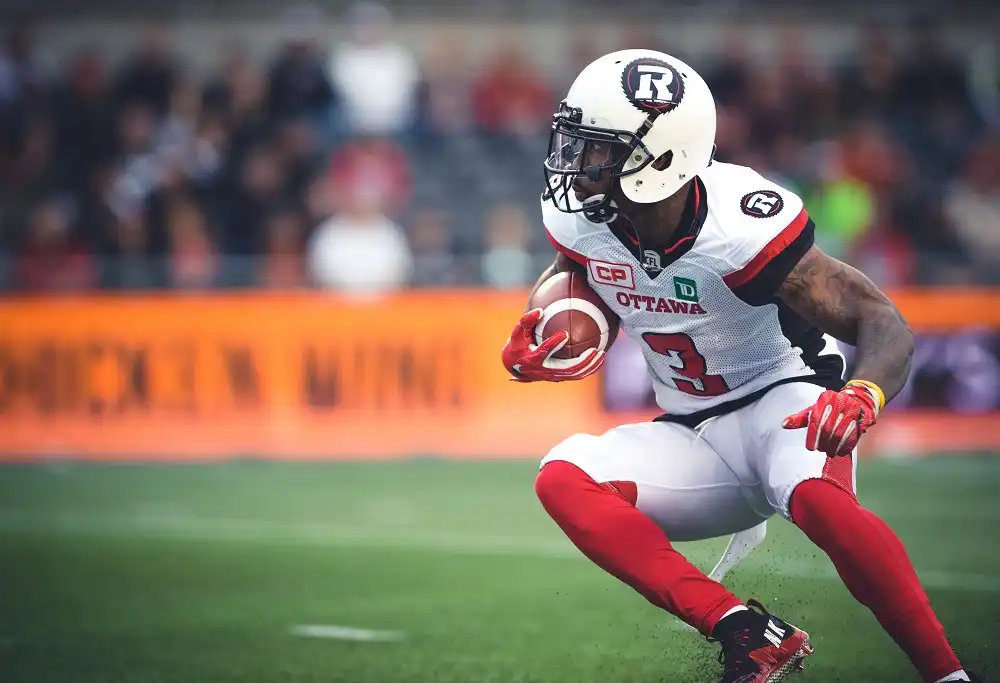 Atlético Ottawa (CanPL): established in 2020 as the rebirth of the long-beloved Ottawa Fury FC, Atlético Ottawa will be joining the new Canadian Premier League under the umbrella of the renowned Spanish club, Atlético Madrid. They will share stadiums with the Redblacks. How will Atletico Ottawa perform in its first season?
Ottawa Aces (Rugby): also founded in 2020, the Aces will be representing Ottawa in League 1 Rugby events from 2021 onwards. They will form the trifecta with the Redblacks and Atlético Madrid in TD Place Stadium.
Related Content