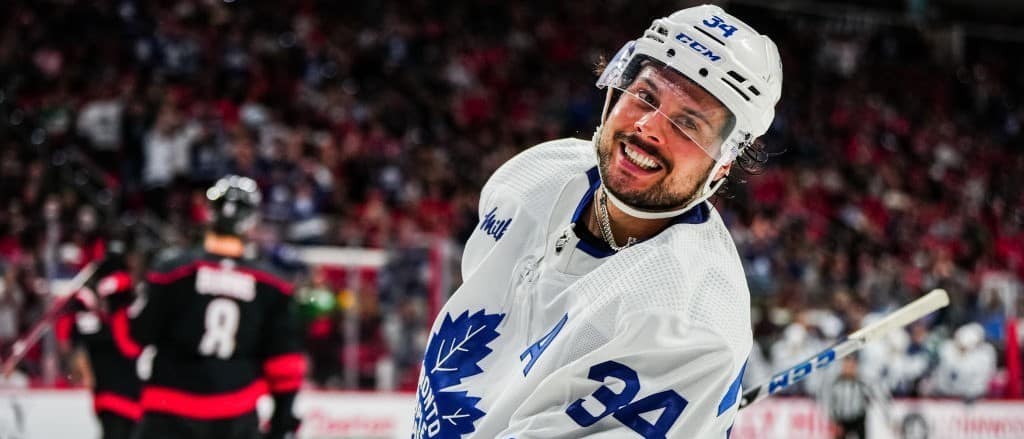 Get ready, Ontario. It's time to celebrate!
Believe it or not, on Tuesday, it will be an entire year since Ontario embraced private iGaming operators, forever changing the online gambling landscape in the province.
Online sports bettors, iCasino players, and online poker players have more gambling options and consumer protections than ever before after many years of grey market operations in the province. Valuable tax dollars are also now flowing into provincial coffers instead of venturing offshore with illegal operators.
There are over 40 operators and 70 live iGaming sites for Ontario consumers to choose from. This is a huge evolution in the local industry from the days when filling out PROLINE parlay betting slips at your local convenience store was the only option to bet on sports.
Let's take a look back at the major developments over the last year in Ontario iGaming and where the market is headed.
April 4, 2022
At 12:01 a.m. on April 4, 2022, the new regulated online market officially opened in Ontario, and several operators scrambled to be the first to begin acquiring customers. FanDuel, Coolbet, PointsBet, theScore Bet, BetMGM, BetRivers, Unibet, Rivalry, and a handful of other operators all put their respective products live at various times shortly after midnight.
I made the mistake of clicking the video in the following tweet from FanDuel that features legendary ring announcer Bruce Buffer shortly after midnight. The jolt of his booming voice gave me a good energy boost, though, that kept me monitoring the developments through the early morning hours.
Later in the morning, key industry stakeholders, led by Canadian Gaming Association President Paul Burns, rang the bell at the Toronto Stock Exchange to celebrate the opening of the legal market.
The market was finally open. It was a day that many industry stakeholders worked tirelessly to achieve for many years. It was also a day that some thought would never happen.
The decriminalization of single-event wagering on Aug. 27, 2021, paved the way for the evolution of the online gambling market, and the Ontario government is the first in Canada to embrace private industry in the space.
Operators wishing to do business in Ontario were required to pay a $100,000 yearly licensing fee and a roughly 20% tax on their earnings to the provincial government. Many foreign companies established local offices and hired hundreds of local employees.
Quarterly reports
The market launched on April 4, but it was a very long time until the public knew how the market was actually performing. Revenue reports were to be released by iGaming Ontario, a subsidiary of the Alcohol and Gaming Commission of Ontario, but the first quarterly report, which covered from April 4-June 30, wasn't made public until August 30.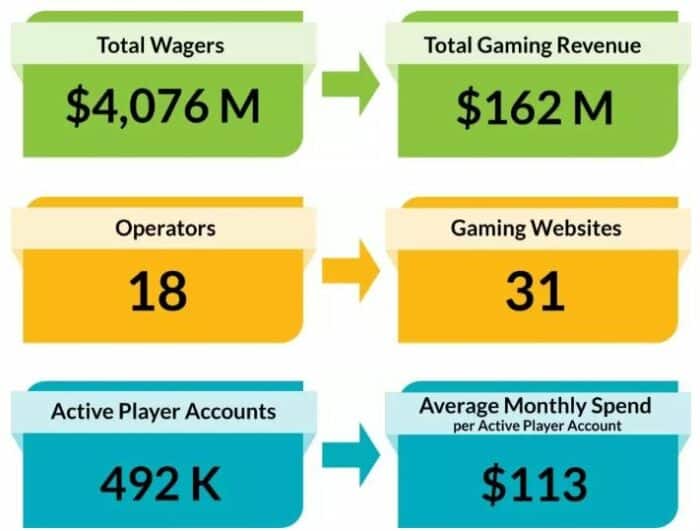 Industry analysts reported that the numbers were underwhelming for a market of Ontario's size (when compared to U.S. jurisdictions), but many didn't take into consideration that some grey market operators, like bet365, Pinnacle, and others, still hadn't transitioned to the regulated market. These operators already had significant market share in the province and their business wasn't reflected in the initial report.
Many iGaming executives in Ontario preached patience at the time and described the first year of Ontario's online gambling market as "a marathon, not a sprint."
It was only a few months before iGaming Ontario released revenue data for the second quarter, which spanned July 1-Sept. 30. The amount gambled online by Ontarians grew by over $2 billion during the quarter and the number of operators also increased from 18 to 24.
The numbers represented a healthy improvement over Q1, but the full strength of the market wouldn't be reflected until Q3, when the sports calendar picked up substantially and more operators joined the market.
On Jan. 26, 2023, iGaming Ontario released its Q3 data for Oct. 1-Dec. 31. The number of total wagers and total gaming revenue nearly doubled quarter-over-quarter and there was a substantial increase in the number of operators that joined the market.
From a sports betting perspective, the overlap of the big four professional sports leagues (NFL, NBA, NHL, MLB) and the FIFA World Cup was expected to provide a boost to revenue during this period, although iGaming Ontario's revenue reports don't break down revenue by discipline (iCasino, poker, sports betting), so there's no way to gauge how much sports betting contributed to the overall picture.
There was also a noticeable increase in the volume of iGaming ads across all media platforms during this period, which also likely contributed to the sharp increase in players and revenue.
Regulators should be releasing data for the final quarter of the market's first year of operation in the coming weeks. But in the first nine months of operation, Ontarians wagered $21.64 billion and the market produced $886 million in total gaming revenue. These figures are more in line with the province's initial projections, suggesting the market is beginning to flourish.
Unfortunately, iGaming Ontario's reports don't include any data on operator market share, like many jurisdictions do in the United States. However, a study conducted by Canada Sports Betting last July suggested that the majority of Ontario bettors have been placing wagers with bet365, 888, and BetMGM. These bettors also had a preference to wager on the big four professional sports leagues (NHL, NFL, NBA, MLB).
Transition deadline
A key moment in the last year was the implementation of a transition period deadline for unregulated operators and suppliers by the AGCO.
Ontario's industry regulator announced in early October that unregulated operators and suppliers had until Oct. 31 to join the regulated market or they would "risk having their application for registration refused," and the AGCO said it would "take appropriate regulatory action" against noncompliant operators. Regulators began accepting applications in September 2021 in advance of the April 4 launch, which means grey operators had over a year to come into full compliance by Halloween. Many people in the industry believed this grace period was overly generous.
Operators that launched in Ontario within the first weeks and months of eligibility became frustrated that grey market operators were still able to conduct their usual business in the province and not play by the rules and standards set out by regulators. The new deadline officially set a date to establish a black market in Ontario and forced grey operators to make the decision to shutter their operations, or transition to the regulated market.
One major operator that elected to transition to the legal market just in the nick of time was Pinnacle, which is known for its high betting limits and low-margin odds.
Growing pains
The first year of Ontario's market didn't come without its share of regulatory oversights and obstacles.
Due to provincial regulations, grey market operators were forced to settle existing bets with their Ontario customers prior to transitioning to the regulated market, which didn't sit well with customers holding futures bets with these bookmakers. Some operators were lauded for how they handled settling these bets with their customers, while others were heavily criticized. Unfortunately, the issue is still present a year later as consolidation begins to happen in the market and operators shutter their Ontario operations, leaving their customers in peril.
The launch of the market also effectively killed daily fantasy sports in the province. Provincial government regulations forced DFS operators, like FanDuel and DraftKings, to make the difficult decision to stop offering games in the province.
"The real deal-breaker, at least for the short term, is that Ontario is not going to have shared liquidity with any other jurisdictions, so it has to be completely ring-fenced within Ontario. And so that's really sort of commercially not viable for fantasy contests," a FanDuel spokesperson told USBets.
Technically, FanDuel could've created a new platform strictly for its Ontario DFS users, but it would've negatively affected the user experience due to the small market size and smaller prize pools.
Strict advertising restrictions have also hampered operators and gambling affiliates. Operators can't use public advertising to promote bonuses, and a level of consent is needed from players in order for them to receive deposit, signup, or bonus offer information. However, these restrictions didn't stop a tsunami of gambling advertisements across the province that many Canadians are now fed up with. And there was widespread confusion over these standards during the initial months post-launch, and it resulted in four operators (PointsBet, BetMGM, DraftKings, Unibet) being fined by regulators for advertising infractions.
UFC bettors in Ontario were also hugely disappointed after the AGCO decided to ban wagering on UFC events last December due to betting integrity concerns with the mixed martial arts organization. However, the regulator reinstated wagering on UFC in January 2023 after the UFC revamped its dodgy gambling policy.
Looking ahead
Overall, the inaugural year of regulated iGaming in Ontario has been a huge success. However, there are several pressing issues that need to be addressed by all parties involved.
The boom of gambling advertisements across the province, and Canada, is a hot-button issue, especially after the CBC aired a documentary on the potential harmful effects the advertising could have on the public in January. Is there a happy medium? Who is the onus on to regulate the number and frequency of ads? Regulators? Operators? The CRTC? Responsible gambling advocates? TV and media companies? It's going to take a joint effort from all of the parties involved to find a solution.
Perhaps the biggest issue facing the Ontario government is the lawsuit filed by the Mohawk Council of Kahnawà:ke that is challenging the legality of the new regulated market. If successful, the lawsuit could drastically change, or completely abolish, the landscape of regulated iGaming in the province. A hearing date has been set for February 2024, when we'll find out an Ontario Superior Court judge's interpretation of what "conduct and manage" really means from a legal perspective.
There's also a general consensus among iGaming executives in the province that consolidation is inevitable. How many operators can Ontario's market sustain? With the number above 40 and growing, who will prevail as the preferred operators of Ontario consumers? Research suggests that Ontario consumers are downloading and using multiple iGaming apps, but what is the ceiling for this market? At what point will revenue plateau?
Has the Q3 success of Ontario's market inspired other provinces to also embrace private operators? The grey market is still running rampant in all of the other regions of Canada outside of Ontario, prompting the provincial lottery corporations to form a coalition against illegal online gambling operators. Will the federal government step in at some point and take action against offshore gambling operators? The provincial lottery corporations certainly hope so.
Alberta appears to be on the verge of allowing two private operators to conduct retail sports betting in the province with potential mobile extensions. But it's been over a year since the provincial government announced it would be accepting bids, and the winners still haven't been announced. Regulators are dancing around questions regarding the process from Canada Sports Betting and other respected media outlets across the country, so obviously things have hit a major snag.
What does the future hold for other desirable iGaming markets for private operators around Canada like British Columbia, Quebec, and Manitoba? Will provincial lottery corporations continue to have monopolies in these markets?
All of these questions will eventually be answered. But for now, it's time for the industry to take a step back and celebrate an incredible year of evolution and success.