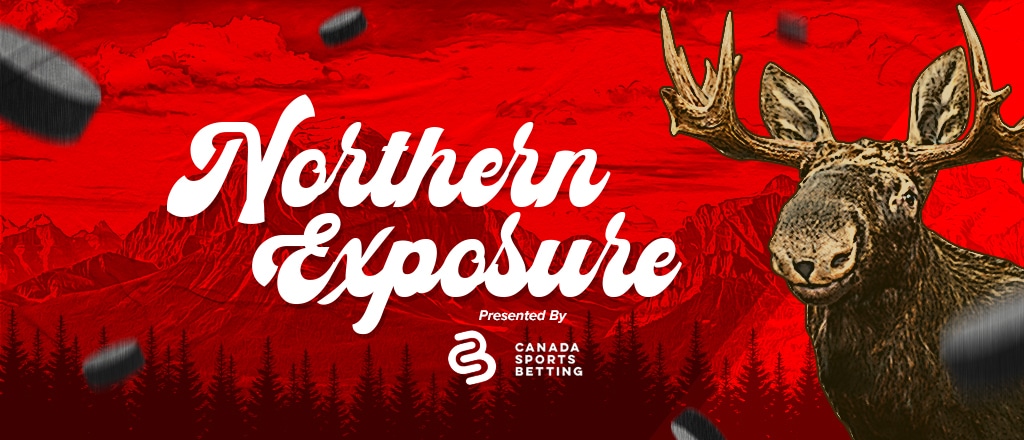 Each week, Canada Sports Betting recaps all the top sports betting and iGaming news in Canada, highlights the event of the week, and takes a look ahead at some of the most intriguing games to bet on over the weekend.
Our top sports stories this week
Event of the week
The Players Championship – PGA TOUR – March 9-12
It's not technically a major, but The Players Championship is widely considered golf's unofficial fifth major and it got underway Thursday morning at TPC Sawgrass in Florida.
The course is known for its dreaded 17th hole, a 137-yard par-3 that features an island green surrounded by water.
This year, six Canadians are in the field led by Corey Conners, who has long +5000 odds to win the event. He's being joined by fellow Canadians Adam Hadwin (+11000 to win), Taylor Pendrith (+16000 to win), Nick Taylor (+20000 to win), Adam Svensson (+20000 to win), and Mackenzie Hughes (+25000).
Stephen Ames was the last, and only, Canadian to win the event back in 2006 with a score of 14-under par.
Rory McIlroy had the shortest odds (+900) at bet365 leading up to the start of the tournament on Thursday morning.
Private operators hit with banking due diligence chargebacks
Private iGaming operators in Ontario were sent a memo from iGaming Ontario on Feb. 21 that stated they'll be invoiced for banking due diligence chargebacks, Canada Sports Betting has learned.
Operators in Ontario that launched prior to Dec. 31, 2022, are being charged between $25,000-$150,000 by the subsidiary of the Alcohol and Gaming Commission of Ontario, and the costs were determined based on each operator's expected annualized gross gaming revenue.
In the memo, iGO says it "has conducted a high volume of due diligence activities" due to the large number of operators that entered the new online gambling market last year. These costs are being passed on to operators pursuant to Section 5.5.2, of the regulator's Finance Policy, Chargeback of Fees.
Operators were emailed invoices on Feb. 27 and they have 30 days to make payment. However, the regulator also stated in the memo that it doesn't expect these due diligence chargebacks to be an issue after the first few operating years once the Ontario market matures.
Executives from a few private operators in Ontario have told CSB that these expenses were unexpected and that the invoices lacked a thorough breakdown of the charges.
There are now over 40 private operators doing business in Ontario as the market closes in on its one-year anniversary on April 4.
Gamblers in Ontario wagered $11.53 billion and the market produced $457 million in total gaming revenue — from iCasino, online sports betting, and online poker — for the period of Oct. 1-Dec. 31, 2022, according to the Fiscal Year Q3 report released by iGaming Ontario.
NorthStar Gaming changes
On Tuesday, NorthStar Gaming Holdings Inc. (formerly Baden Resources Inc.) announced that its common shares went public and commenced trading on March 8 on the TSX Venture Exchange.
This follows the previously announced completion of the reverse takeover of Baden Resources Inc., and concurrent fundraising that resulted in aggregate gross proceeds of $22.33 million, including an investment of $12.25 million from Playtech.
NorthStar Gaming owns and operates NorthStar Bets, a made-in-Ontario sportsbook and online casino. The company is hoping that the strategic investment and expertise from Playtech will help provide consumers with a localized and immersive experience on its online platforms.
"The public listing of NorthStar represents a significant milestone and we're pleased to now provide consumers with the opportunity to become shareholders," said Michael Moskowitz, CEO and a founding partner of NorthStar, in the release. "As an organization, we're focused on executing our strategic vision to grow our iGaming market share across the province of Ontario while also looking ahead to the future with the goal of reaching other markets."
NorthStar Bets launched in Ontario last May and is known for providing bettors with comprehensive insights and betting news on its platforms. It's one of two private operators (theScore Bet is the other) that have platforms that are exclusive to the Ontario market.
New entertainment resort coming to Toronto
Great Canadian Entertainment, which operates 25 gaming, entertainment, and hospitality destinations across Canada, announced earlier this week that a $1 billion new entertainment resort will be opening in Toronto this summer.
The resort will be known as Great Canadian Casino Resort Toronto and it will be located at the intersection of highways 401 and 427 adjacent to Woodbine Racetrack. Some of the features of the new resort will include a Vegas-style casino, 400-room hotel, 5,000-seat live entertainment venue, and multiple dining options.
An official opening date will be announced in the coming weeks and the existing Casino Woodbine will continue to operate until the new resort opens.
"We see this as an unprecedented opportunity to introduce an entirely new, world-class experience in Canada that will bring together the best in casino gaming, exceptional live entertainment, dining, and accommodation in one very special place," said Matthew Anfinson, CEO, Great Canadian Entertainment, in a press release. "We are very excited to reveal more about what this landmark destination will feature and what our guests can expect in the coming weeks, including the announcement of an opening date. This project has been several years in the making, and we are thrilled that we are close to bringing it to life."
SIGA 's new sports lounge
The Saskatchewan Indian Gaming Authority opened its first sports bar location at Dakota Dunes Casino near Saskatoon on Wednesday.
Seven Sports Bar will feature seating for 124 patrons, 11 big screen TVs, and a full dining menu. However, sports betting kiosks will not be onsite and bettors will be encouraged to scan the QR codes in the sports bar and then place their wagers on their mobile phones at PlayNow.com.
"SIGA has been in the casino entertainment industry for over 25 years and we've reached maturity in the market with seven casinos throughout the province," said SIGA President and CEO Zane Hansen, in an email release. "As we look to next phase of SIGAs development with enhanced entertainment options at our casino locations and online gaming and sports betting offerings, it makes sense to open this sports bar to provide even more entertainment value to our SIGA Casino guests."
SIGA selected the British Columbia Lottery Corporation as its online gaming vendor and the PlayNow iGaming platform launched in the province of Saskatchewan last November just prior to the Grey Cup.
SIGA, established as a nonprofit organization in 1995, operates seven First Nations-owned casinos in Saskatchewan and it also owns the exclusive online gambling rights in the province.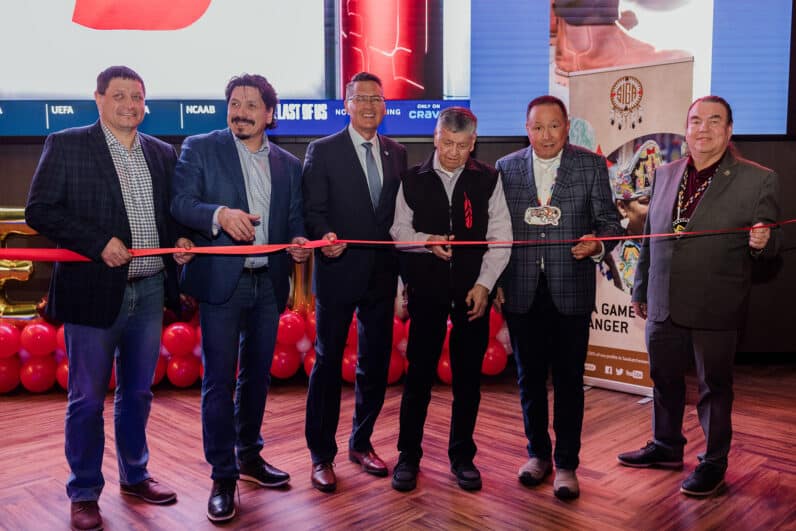 Loto-Quebec posts Q3 results
Loto-Quebec, the crown corporation responsible for operating and developing Quebec's casinos, gaming halls, and online casino platforms, posted total revenue of $2.22 billion and a consolidated net income of $1.20 billion for the end of the third quarter of FY 2022-23 (April 1, 2022- Dec. 26, 2022, revealing its total revenue grew 30.7% year-over-year.
"Our teams' sustained efforts led us to these exceptional results and to our best performance in 17 years. All indications are that we will be able to pay a higher dividend than expected to the government, and that benefits all Quebecers. I'm very proud of our work," said Loto-Quebec President, Jean-François Bergeron, in a release.
Lottery revenue amounted to $742.2 million, a 0.4% increase over the same period of the previous year, while casino and gaming hall revenue equalled $829.3 million, a 60.9% increase (not surprising because of COVID-related casino closures/restrictions in 2021) over the same period of 2021-22.
Specific online sports betting revenue numbers were not disclosed.
Loto-Quebec grabbed headlines recently for its intent to launch a mini-casino at the Bell Centre in Montreal in the future.