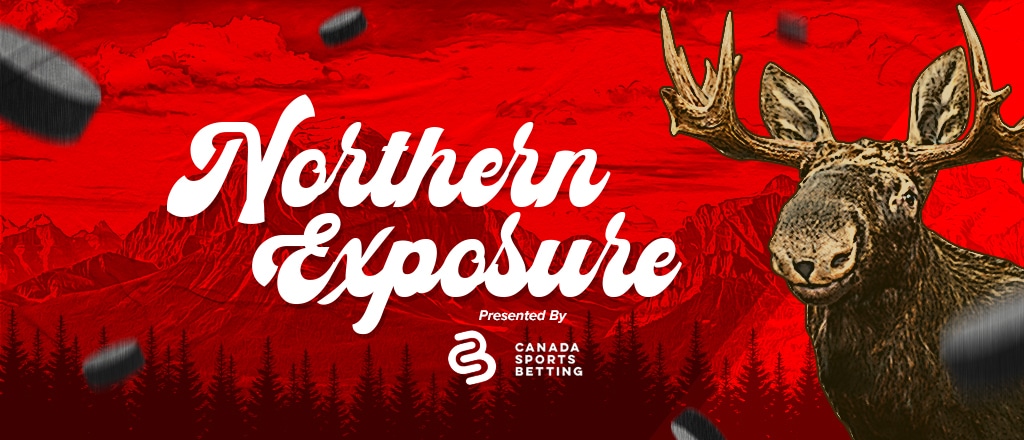 Each week, Canada Sports Betting recaps all the top sports betting and iGaming news in Canada, highlights the event of the week, and takes a look ahead at some of the most intriguing games to bet on over the weekend.
Our top stories this week
Game of the week
AFC Championship Game – Cincinnati Bengals @ Kansas City Chiefs – Jan. 29
There's no shortage of betting drama ahead of Sunday's AFC Championship Game rematch between the Cincinnati Bengals and Kansas City Chiefs.
Injury speculation surrounding Chiefs quarterback Patrick Mahomes and his ailing right ankle has caused some major spread line movement since the market opened last week.
Mahomes is "ready to go" according to team officials and he practiced in full on the field with his teammates on Wednesday. He didn't appear to be limping or favouring his injured ankle during or after the workout.
Bengals quarterback Joe Burrow is 3-0 in his career against Mahomes and the betting public appears to be hammering the Bengals ahead of this matchup.
OLG partners with Real Sports Bar
The Ontario Lottery and Gaming Corporation's PROLINE+ sportsbook is now the official sports betting partner of Real Sports Bar in Toronto, Ontario.
The branding and experiential partnership with Real Sports is in co-operation with OLG's existing partnership with Maple Leaf Sports & Entertainment. There will not be a sportsbook opening at Real Sports, at least for the time being.
PROLINE + is marking the occasion with an event at the popular sports bar on Sunday for the NFL's AFC and NFC Championship games.
Fans attending the event will have a chance to win NFL swag and other PROLINE+ prizes, meet NFL Alumni players, and get up close and personal with the Vince Lombardi Trophy, awarded each year to the winner of the Super Bowl.
"As an organization that takes pride in delivering best-in-class fan experiences, we value the power of collaboration with partners that share this passion," said Jordan Vader, senior vice president, global partnerships, MLSE, in an email release. "Whether it be in the home of their favourite Toronto sports team or at their go-to restaurant for the game, we look forward to working with PROLINE+ to creating unique and unforgettable moments for our fans."
PROLINE+ is the official sports betting partner of the four major professional sports leagues in Canada (NHL, NFL, NBA, MLB) and was the first legal online sportsbook to launch in Ontario following the decriminalization of single-event wagering in August of 2021.
OLG is a crown corporation and 100% of its profits are reinvested back into Ontario.
DraftKings collaborates with Ottawa-based RG company
On Wednesday, DraftKings announced it would become the first U.S. multi-state online gaming operator to implement the Positive Play Scale in collaboration with Gamres, an Ottawa-based responsible gambling research organization.
Last year, Dr. Richard Wood gave a presentation at the New Horizons in Responsible Gambling conference hosted by the British Columbia Lottery Corporation on the Positive Play Scale, a 14-item scale that measures beliefs and behaviours as they relate to responsible gambling.
The adoption of the Positive Play Scale will assist DraftKings in optimizing safer play across its American markets. As of now, there are no plans for the program to be implemented in Ontario yet, according to a DraftKings spokesperson.
"Gamres is thrilled to be working with DraftKings to help promote positive play amongst their customers. Most players just play for fun and to be entertained, but we have found that some players (generally) have misperceptions about gaming that can either diminish their enjoyment or in some cases lead to them spending more than they intended," Dr. Wood said in the release. "We believe that the Positive Play Scale will help to optimize DraftKings' RG strategy to identify those areas that would benefit from the most support. As such, we expect that the findings from this project will help DraftKings develop a proactive approach to responsible gaming that encourages all players to have healthy, positive playing experiences."
Casino Days launches in Ontario
Rhino Entertainment Ltd.'s Casino Days platform launched in Ontario's regulated iGaming market on Tuesday.
Rhino Entertainment is an iGaming company based in Malta that has multiple licenses to operate in many jurisdictions across Europe and others internationally. Casino Days offers iCasino and live casino games, but does not offer online sports betting.
Earlier this week, Casino Days announced it had partnered with Xpoint, a geolocation and compliance technology company, to ensure it met Ontario's geolocation standards for iGaming.
"Our goal is to make sure Casino Days provides players with the best online casino user experience. We have partnered with Xpoint to support detection of cases of fraud, false data, spoofing, and device tampering which is key in creating a safe digital space for our users," said Ross Parkhill, CEO at Rhino Entertainment, in an email release "We expect this partnership will serve Casino Days well as we look to grow our brand in Ontario, and we look forward to a long and mutually beneficial geolocation partnership with Xpoint."
GeoComply, a Vancouver-based third-party location service provider that is widely used by many operators in North America, has recently filed a lawsuit against Xpoint claiming patent infringements.