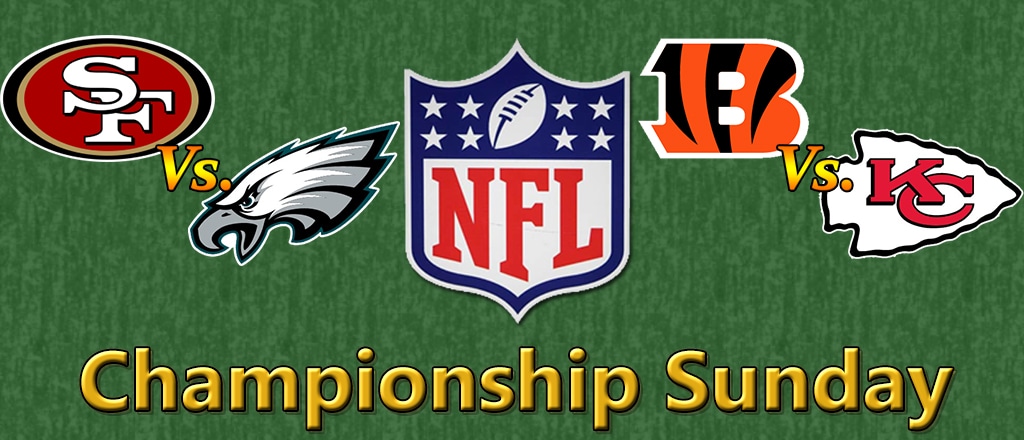 And we're back! After an action packed divisional round, four teams remain to vie for a Super Bowl berth in this Sunday's conference championships. In what was a slightly loose slate of divisional games (Two blowouts and two games won by a touchdown) contenders emerged and pretenders faded away.
Buffalo, maybe predictably, failed to live up to expectations yet again and turned in an embarrassing performance in front of its home fans, making those that had picked the team to move on (including yours truly) to look a bit foolish. That may say more about Joe Burrow's ascendency to the top of the quarterback heap than it does anything else, but we'll dive into that a little later.
The Chiefs managed to stave off the upstart Jaguars despite Patrick Mahomes briefly leaving the game with a high ankle sprain. Mahomes is set to play this weekend but there are questions about his potential capabilities. Several key mistakes and dropped passes were the eventual undoing of Trevor Lawrence and the Jags, which makes the resulting clash between the Bengals and Chiefs feel all the more inevitable.
In the NFC, the Eagles decimated a Giants team that had maybe stuck their heads a little too high into the clouds this season. The plucky New York team had been winning games despite the odds but was simply ill equipped to withstand the Eagles overall. Finally, the Cowboys and 49ers treated us to an altogether boring affair in which two total touchdowns were scored and kickers featured prominently in the narrative, yuck. Dallas imploded in the end, on the back of two Dak Prescott interceptions and Dalton Schultz failing to go out of bounds on two separate occasions during its laughable final drive.
So we're all set up for Championship Sunday. The Bengals travel to meet the Chiefs in an AFC Championship rematch and the 49ers head to Philly for a date with the Eagles. Important decisions have to be made for bettors and I accept the challenge of leading us through the noise. Each of these four teams has a legitimate shot at lifting the Lombardi Trophy on Feb. 12, but I'm here to tell you who has the edge.
As always, stay tuned to all our NFL playoff coverage here at CSB as we update you on everything you need to know on the road to the Super Bowl. If you need a refresher on odds, bets or where to place them, check out our guides and breakdowns all year round.
Without further ado let's wade into a churning ocean of football as we are truly swimming with the sharks now. Welcome to Championship Sunday.
CSB DIVISIONAL ROUND STATS:
ATS: 2-2
STRAIGHT UP: 3-1
Skip Around to Any Championship Sunday Game Here: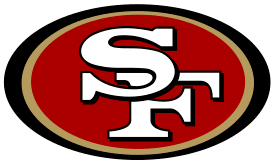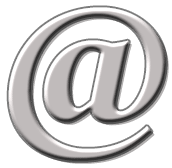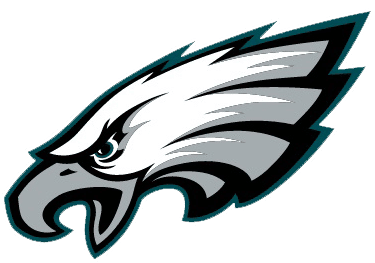 San Francisco 49ers at Philadelphia Eagles (-2.5)
The 49ers needed the full game to dispatch their divisional round opponents. The Eagles, meanwhile, needed about a quarter. Jalen Hurts launched bombs right off the jump and put aside any notions that his oft-ailing shoulder was anything but ready for primetime. Despite a stat line that appears at first glance to be pretty pedestrian for such a huge blowout (154 yards passing, two touchdowns, 34 yards rushing, one rushing touchdown), the truth is Hurts didn't need to do much in the second half. Had New York made more of a game out of this one, then we could reasonably multiply those stats by two and have Hurts' projected stats.
The Eagles played with their food and looked every bit the apex predator in the NFC. Home field advantage will be a mighty boon in this upcoming conference championship tilt and there's no doubt that San Francisco is heading for a boss-level fight.
Speaking of those 49ers, despite beating the Cowboys in the divisional round and winning their 12th straight game, they didn't exactly exude dominance. They now travel to hostile territory and try to shake off whatever inconsistencies and missteps they had last week. Of their 12-game win streak, eight of those wins have come at home. This will also be Brock Purdy's first road playoff tilt, and he looked a little shaky last week.
After reading this far you may have predicted that I'm talking up an Eagles win in this one, but not so fast. This is a conference championship game and all factors must be considered. These teams aren't here by accident and the sum total of their parts must be considered when making these picks.
The Eagles live and die by two factors: Their powerful run attack and their even more impressive pass rush. At 70 sacks on the year, the Philly pass rushers led all teams in the NFL this season. Feasting on opponent quarterbacks has become commonplace and they have the doe-eyed Purdy firmly in their sights. When not torturing quarterbacks the Eagles are torturing opposing defences with a methodical ground game that grinds squads down. The combination of Jalen Hurts, Boston Scott, and Miles Sanders is constantly giving defensive coordinators fits and is hard to pin down on any given day.
Now, let's counter balance that with San Francisco's strengths. Chief among them, an all-world front line that has allowed 100+ yards rushing only five times this year (including playoffs). That front, led by presumptive Defensive Player of the Year Nick Bosa, has held opponent rushers to 3.4 yards per carry, the best mark in the league. While adept at stopping the run, the 49ers are also quite skilled at getting to the quarterback. Jalen Hurts himself has taken 38 sacks this year, and will have to mitigate pressure not only to protect his shoulder, but to open lanes of attack. This is a two-pronged quandary that Hurts has rarely had to deal with this season.
On offence, you'd have to give the edge to the 49ers, especially considering that so much of what the Eagles try to set up on attack goes through the run. Deebo Samuel, Brandon Aiyuk and George Kittle make for a trio of pass catchers and more importantly get-out-of-jail-free cards that Brock Purdy has at his disposal, and I haven't even mentioned Christian McCaffrey.
McCaffrey is the ultimate x-factor in this game. He had an uncharacteristically quiet game against the Cowboys but has the game-breaking talent to put things right for the 49ers on any given play. A superior pass catching back, McCaffrey gives Purdy yet another check down on high pressure plays and results in an embarrassment of riches for the San Fran quarterback.
I'll quit stalling here and cut to the chase. I think San Francisco takes this one and advances to the Super Bowl. There are plenty of reasons to pick either team, but I think ultimately the 49ers' combination of weapons on both sides of the ball prove to be too much for the Eagles. All that being said, this game is coming down to the wire, and will be must watch football.
ATS Pick: 49ers Beat the Spread
Moneyline Pick: 49ers Win
Prop of the Game:
Sometimes safer is best when it comes to betting. Christian McCaffrey ending up with at least 1 TD in this game is about as safe as we can be and while it wont net the richest returns, at least you'll have some gas left over for the big game in 2 weeks.
Best NFL Sign Up Bonuses in Canada
If you're looking to sign up for a Canadian Sportsbook for the first time and put these picks to good use, check out these great sign up bonuses currently on offer:
New users at BetVictor can get a 100% deposit bonus up to $500! – Sign Up Now
New users on Bet99 will get a Matched Bonus of 100% on their first deposit, up to $600! – Check It Out
New users at PariMatch get a 100% deposit bonus of up to $500 with a minimum deposit of only $10. – Sign Up Today
Check out more bonuses available in our handy Bonus Guide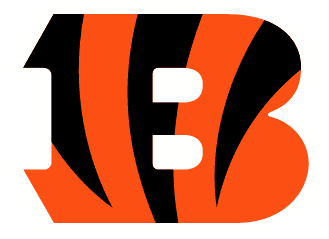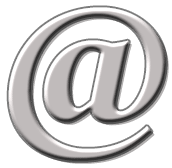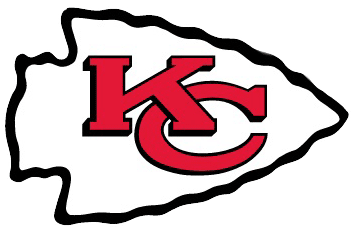 Cincinnati Bengals (-1) at Kansas City Chiefs
A rematch that seemed almost inevitable and perhaps the NFL's new top rivalry.
Burrow vs. Mahomes round two is set to kick off on Sunday, with the Bengals firmly in the Chiefs' heads. KC has lost its last three tilts against the Bengals and the narrative all week will be focused on the mental edge that affords the Cats.
Giddily nicknaming the Chiefs' Arrowhead home base "Burrowhead" during last week's rout of the Bills, Cinci players are justifiably confident entering this one. Add to that the uncertainty concerning Patrick Mahomes' ankle and his ability to make plays with his legs, in the mad scramble sort of way he's become famous for, and the KC faithful are a tad worried to say the least.
You could argue that Cincinnati is peaking at precisely the right time. Winners of 10 straight, with five of those victories coming against playoff teams, the Bengals are playing with a supreme sense of confidence. To say that Mahomes' injury could not have come at a worst time is therefore all the more valid. Defeating this Bengals team, playing at this level, would take everything the Chiefs, and by extension Mahomes have.
Home field advantage does play a role here, but we're also talking about a Bengals team that went to Buffalo last week and dragged the Bills up and down the field in the snow. Whatever edge KC gets from hosting should pale in comparison to the edge the Bills should have had, and Cincinnati made a mockery of that.
While I've gone back and forth on the NFC game I just don't see much reason to vacillate much for this one. As much as it seemed inevitable that we'd see Burrow vs. Mahomes II, it seems just as inevitable that this Bengals team is heading for back-to-back Super Bowls.
Make it 0-4 for the Chiefs against Cincinnati and make it a Burrow vs. Purdy SBLVII.
ATS Pick: Bengals Cover
Moneyline Pick: Bengals Win
Prop of the Game:
Picking Burrow here to play hero and rack up the passing yards seems like a no brainer in what could be a shootout. However I prefer a combo of goals for his favourite target Ja'Marr Chase to hit. Chase should be heavily involved as usual and should be good for at least one big hero play. Parlay receiving yards and +0.5 TDs for a fun bet on Championship Sunday.
---
2023 NFL Playoff FAQ
Which Teams Have Byes in the Divisional Round?
There are no more byes this year.
What is the 2023 NFL Playoff Schedule?

Divisional Round
Saturday, Jan. 21 and Sunday, Jan. 22

Championship Sunday
Jan. 29
NFC Championship, 3:05 p.m. ET (Fox)
AFC Championship, 6:40 p.m. ET (CBS)

Super Bowl LVII
Feb. 12
AFC Champion vs. NFC Champion at State Farm Stadium in Glendale, Arizona, 6:30 p.m. ET 

What is the Championship Sunday NFL Schedule?

Jan. 29
NFC Championship, 3:05 p.m. ET (Fox)
AFC Championship, 6:40 p.m. ET (CBS)
When is the 2023 Super Bowl?
Super Bowl LVII will take place on February 12th, 2023, at State Farm Stadium in Glendale, Arizona
What time does the Super Bowl Start?
Super Bowl LVII starts at 6:30 p.m. ET, on FOX
What are CSB's Championship Sunday Picks Against the Spread?
49ers (+2.5)
Bengals (-1)
When are the next week's NFL Lines set?
Typically oddsmakers will set the next week's Game Lines after the Sunday slate of games. NFL Odds will evolve as bets are made throughout the week and NFL Picks made too early may lack vital information. The NFL Point Spreads are set with a somewhat unclear picture and NFL predictions become more informed as the games get closer.