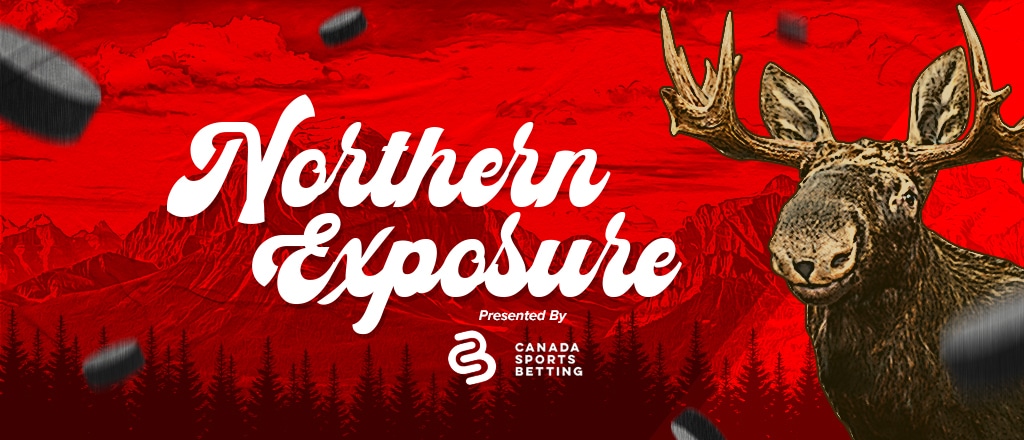 Each week, Canada Sports Betting recaps all the top sports betting and iGaming news in Canada, highlights the event of the week, and takes a look ahead at some of the most intriguing games to bet on over the weekend.
Our top sports stories this week
Event of the week
NHL playoffs – closing time for Leafs/Oilers
The Toronto Maple Leafs and Edmonton Oilers find themselves in commanding positions in their respective opening-round best-of-seven series heading into play on Thursday night.
Toronto holds a 3-1 stranglehold on its series with the Tampa Bay Lightning. The Leafs are looking for their first playoff series win since 2004, but they're -1600 to win the series and -160 to end the series (at FanDuel) on Thursday night at Scotiabank Arena. However, Toronto has been known to melt down in recent history and blow 3-1 series leads, so there could be some value on Tampa at +860 to reel off three straight wins and pull off the upset.
The Oilers find themselves with a 3-2 series advantage over the Kings heading into Game 6 on Saturday night in Los Angeles. This series has been full of twists and turns (three games decided in overtime), but Edmonton finally put together its best performance of the series with a convincing 6-3 win in Game 5. The Oilers are -850 to win the series and -162 to finish off the Kings on Saturday.
Unfortunately, the Winnipeg Jets find themselves in a precarious situtation after losing their top defenceman Josh Morrissey and top goalscorer Mark Scheifele to injuries. Down 3-1 in their series to the Golden Knights, Winnipeg is on life support on Thursday in Vegas. The Jets have long +980 odds to come back and win the series and +160 odds to extend the series at least one more game after Thursday.
NorthStar Bets acquires SlapShot Media
NorthStar Gaming has acquired sports betting and casino affiliate Slapshot Media, a Canadian iGaming marketing and managed services company, for $1.8 million.
NorthStar Gaming (which operates NorthStar Bets) says the goal of this acquisition is to open up the Canadian market to the NorthStar brand outside of the province of Ontario with the help of Spreads.ca, which is managed by Slapshot Media.
"The acquisition of Slapshot expands our ability to enter new markets faster as we look to introduce NorthStar Bets to consumers across the country," said CEO and Founding Partner of NorthStar, Michael Moskowitz, in the press release. "We are hyper focused on growing the reach of NorthStar and this strategic acquisition and partnership further positions NorthStar for rapid growth into new markets within Canada."
In other words, the operator plans to expand its brand to the Canadian grey market outside of Ontario. Currently, only the province of Ontario has embraced private operators in the iGaming space. However, other provinces have been taking a close look at Ontario's regulated market and are at least talking about the possibility of allowing private operators to enter their respective online gambling markets. Provincial lottery corporations are the only entities offering legal iGaming in all of the other jurisdictions outside of Ontario.
The closing of NorthStar's transaction is anticipated on or before May 5. Currently, NorthStar Gaming is only offering betting markets to residents of Ontario.
Pinnacle leads $10 million investment in Rivalry
Toronto-based Rivalry will receive up to $10 million in strategic financing led by Pinnacle via a non-brokered private placement of some 6.7 million subordinate shares in the company.
Pinnacle, which calls itself the pioneer of esports, had been operating in Canada, and in Ontario in the grey market, for decades prior to joining Ontario's regulated market last October.
Rivalry, which is also known for its comprehensive esports offerings, operates in Ontario, as well as in Australia. Expanding to other international jurisdictions in the future is a priority for the operator.
Rivalry also released its Q4/FY22 and preliminary Q1 financial results on Wednesday.
Some of the year-end highlights include:
Betting handle was $232.8 million in 2022, an increase of 198% compared to $78.2 million in 2021.
Revenue was a record $26.6 million in 2022, an increase of 140% from $11.0 million in 2021.
Gross profit was $9.8 million in 2022, an increase of $7.6 million or 349% from $2.2 million in 2021.
Ontario's Q4 financials confirmed
Last Thursday, iGaming Ontario formally released its Q4 market performance report, which basically confirmed year-end data that was released by industry regulators earlier this month.
Ontarians wagered $13.9 billion from Jan. 1 – March 31 to bring the total for the first full fiscal year to $35.5 billion. Those numbers don't include promotional wagers or bonuses that were offered by operators. Total gaming revenue for the year was $1.4 billion.
The report also revealed that the majority of Ontarians are wagering on basketball (29% of sports wagers), soccer (15%), football (13%), hockey (9%), and baseball (8%). Other sports (MMA, tennis, auto racing, golf, lacrosse, boxing, etc.) combined to make up the other 26% of wagers.