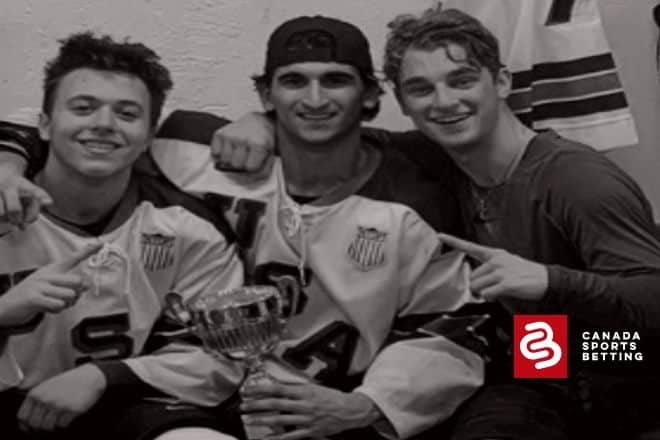 Sports fans across the world have Feb. 4 circled on their calendars, as that will be the official start date for the Winter Olympics over in China. Each Olympics, people are always fired up to watch the hockey tournament. Well, in a massive change for this year, NHL players are not taking part in Beijing Olympics 2022 this time around. How do fans feel about this?
COVID concerns is why NHL players have been pulled from the Olympics
As you might have been able to guess, COVID concerns is why NHL players have been pulled from the Olympics for the 2022 edition. Thus far this season in the NHL, we have seen several Coronavirus breakouts, which has caused teams to miss extensive action. There was one point where the Ottawa Senators weren't able to play in a game for two weeks. They're not the only ones suffering from outbreaks.
As a whole, more than 50 games have been postponed/rescheduled in the NHL. With cases still flying around both the United States and Canada, NHL commissioner Gary Bettman made the tough call to have the NHL players who were all set to represent their countries in the Olympics pull out of things. Obviously, this will have a monstrous impact on the competition, but Bettman explained he had no choice but to make this decision.
"We certainly acknowledge and appreciate the efforts made by the International Olympic Committee, the International Ice Hockey Federation and the Beijing Organizing Committee to host NHL Players but current circumstances have made it impossible for us to proceed despite everyone's best efforts," Bettman said via an NHL press release. "We look forward to Olympic participation in 2026."
As you can tell, Bettman really didn't think that things would come down to this. However, COVID has really had a negative impact on the NHL and allowing his players to travel to Beijing to compete would only further delay the NHL season getting wrapped up in time. On top of that, there's also the risk of guys traveling overseas and then getting COVID. All this is certainly impacting the Olympic Hockey picks.
The NHL will play postponed games during the supposed Olympic break
While teams and players were supposed to be resting/participating in China, the NHL will play postponed games during the supposed Olympic break. There was a stretch of around two weeks where no NHL games were going to be played. Instead, Bettman announced that the games that were previously postponed due to COVID issues will now be played during that window.
"Our focus and goal have been and must remain to responsibly and safely complete the entirety of the NHL regular season and Stanley Cup Playoffs in a timely manner," he said. "Therefore, with stringent health protocols once again in place, we will begin utilizing available dates during the Feb. 6-22 window (originally contemplated to accommodate Olympic participation) to reschedule games that have been postponed."
Again, Bettman has had to be creative with things, but the hope is that the NHL can take advantage of these 16 days and squeeze in as many games as possible. Because of the previous delays, which has affected the NHL betting odds as a whole, there's been major worry that the season won't finish in time. This has massive ramifications, as TV deals are in place and everyone is expecting the Stanley Cup to arrive on time.
Which players will end up suiting up for each country in the Olympics?
A question countless folks out there have is which players will end up suiting up for each country in the Olympics? With no NHL talent available to hit the ice, each country is having to get creative with how they fill out their rosters. A lot of teams are going with minor league players, while some are even going out and adding youth talent.
For Team USA, they have a large contingent of players who are still in college, but have been drafted to play in the NHL. There's also plenty of younger college players too, which of course means the USA will have one of the youngest teams out there. As for Team Canada, they're also bringing over plenty of college players, while also adding some veterans from the AHL. The coaches are creative, and there's plenty of hope they can win a medal.