The best Olympics sports betting sites offer some of the most exciting markets during this special event. Partly due to the fact it only comes around once every four years, but also because there are so many different sports mixed into one event. This means that bettors can form really great parlays and multi bets when searching for Olympics' best bets.
OLYMPICS BETTING ODDS
For those wondering how to bet on the Olympics in Canada, we have the very best online sports betting providers displaying some excellent Olympics betting markets. While we cannot be sure how things will turn out in Japan, the betting odds at these bookmakers are certainly a good indication.
Canadian athletes are in with a chance of doing well in sports like Basketball and Judo, as well as a number of other top sports. The Olympics sports betting odds will be available closer to the next Olympic Games. The odds were last updated on May 23, 2022:
How to Bet on the Olympics in Canada
The Olympics features the world's greatest athletes, competing at the highest level for the big prizes. While some of those sports events may be really unpopular, during the Olympics they garner a lot of attention from sports fans the world over. But, understanding how to bet on the Olympic games is no easy feat, so we'll help our readers to take the right steps.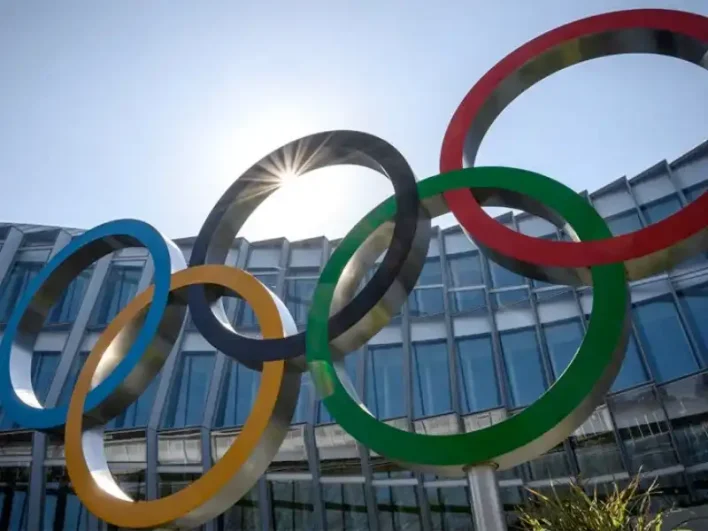 Olympic Moneyline Betting
The moneyline, otherwise known as straight-up betting, is the most popular type of bet you'll see at the Olympics. As with all sports, the moneyline bet is used to wager on a single event, or individual to win something. An Olympic moneyline wager could look something like this:
Imagine this is the finals of the Olympic basketball match. Betting on the favourite (-), you'd have to wager $140 in order to win $100. The underdog (+) Spain would mean that bettors would $145 if they bet $100. Moneylines are no minimums, they simply provide ratios.
Olympics Point Spreads
Point spread betting is probably one of the less common betting lines in the Olympics when compared to the other options. While this is true, you can easily find spread betting if that's something you prefer to wager on. An example of this could be if on an Olympic field hockey game like this:
England +7.5 (-110)
Holland -7.5 (-110)
In this example England is the dog in the fight, meaning that you would have to win by 8 points or more in order to win the bet. A wager on Holland would be a winner if they win outright or lose by 7 points or less. The moneyline wagers are used to indicate the amount bettors will win.
Olympic Over/Under Betting
One of the most popular markets when it comes to the over/under is the number of medals, generally gold, each country will win once the Olympics comes to an end. Take for example this wager:
Over 15.5 (+110)
Under 15.5 (+130)
In the Olympics totals of gold medals are offered at two prices, depending on whether you think there will be over 15.5 or under 15.5 gold medals earned by a certain country. This is quite a popular wager in terms of over/under futures.
In terms of Olympics totals, you can wager on whether a total number of gold medals in a head-to-head between two countries, which might look like:
This means you're wagering on a team to get the most total medals in the competition. This can be an easier way to bet on the over/under if you fancy backing a particular team.
Olympics Futures Betting
The Olympics are such a big event and certain sports don't even really take place outside of the Olympics, at least not that you can wager on. So, the futures markets are extremely popular. We mentioned before that most gold medals are often a popular betting market, however, there are many other futures markets.
The 100m Sprint (Fastest man on earth)
The 200m Sprint
The 100m Freestyle Swimming
The Long Jump
There are additional markets that can be added to this list, but it does largely depend on which sportsbook you're going with. Be sure to check out what's happening at your favourite sportsbook today.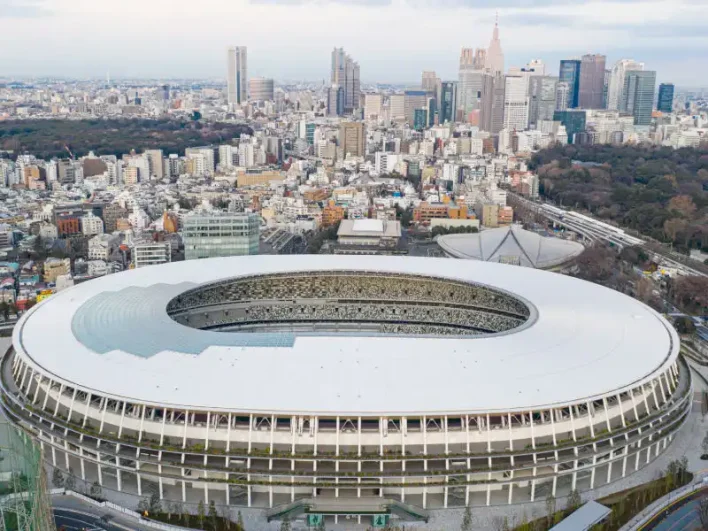 Olympics Props Betting
With Olympics prop bets, also known as proposition bets, you can wager on the performances of specific athletes. Superstar Olympians like Usain Bolt will always have a range of unique betting markets that you can follow. Prop bets are excellent as well for the Olympics because you can wager on non-sports-related things, such as spectators, celebrity presence, gestures on the podium and much more.
Olympics Live Betting
Live betting of the Olympics is excellent, as you can track the action as it happens right in front of you and find some quite unique betting lines. For the most popular team sports like field hockey, soccer, basketball, and a few others, all of these sports offer the opportunity for bettors to wager on live betting.
Best Olympics Betting Strategies
Many claim to have the best tactics when it comes to Olympics betting, but it's hard to know exactly the right way to play the odds. We'd strongly advise taking a look at the few little pointers we have to make the whole experience more profitable and ultimately more enjoyable.
Look at the Olympians current form
As always, understanding where these athletes are in the rankings will drastically improve your chances of winning. Generally speaking, this is where oddsmakers get their information, but a little background research can go a long way to improving the value of any stake you place at the Olympic games.
Line shopping
Once you know the wager you want to make, we'd strongly recommend that you start looking around various sportsbooks to find the best possible odds. This doesn't just mean going to the biggest bookmakers, but following the recommended ones and looking to see which has the most value in the odds.
Bankroll management
What does this mean? Well, bankroll management is simply the concept of ensuring that you don't throw your money away. Keeping track of your betting habits and keeping things under control. Often bettors can get carried away and end up splurging funds without focusing on how much is being spent. Avoid this. Find spending patterns and try to ensure that you're wagering sensibly.
Don't always follow your Instincts
Many bettors will tell you that following your instincts is an essential part of betting strategy, though this isn't always the case as you must not follow your heart with all bets. Sometimes, when you know, you know. But, more often than not, it's worth following a betting strategy that has some science behind it.
Enjoy your betting!
Don't let the betting get a hold of you. Ultimately, you are there to have fun and make some money. If you're not a happy bettor, then the whole experience isn't worthwhile.
Olympics Betting FAQs
Which country wins the most gold medals?
The USA is the team that has won the most medals of all time, with a total of 1022 medals.
Who's the fastest 100m sprinter in the world?
The fastest sprinter of all time is Jamaica's Usain Bolt. However, at the moment is the USA's, Justin Gatlin.
Is Olympics betting a popular option?
Yes, certainly. The reason Olympics betting is so popular is that it includes all the nations of the world and a range of top sports.
Which is the best sportsbook for Olympics betting?
The best sportsbook for Olympic betting depends almost entirely on the bettor, as with each bettor there are different preferences. We would highly recommend searching our list of top bookmakers.
Can you win big in Olympics betting?
You must certainly can. As with any odds market, depending on the stake you place will depend on how much money you can make.